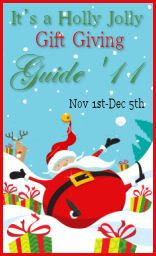 Sam @Have Sippy Will Travel was kind enough to share this wonderful artist with us… here is her review & giveaway!
****** 
One of my favorite bloggy buddies has created her own storefront– creating some lovely, one of a kind, handmade jewelry.  Not only is the jewelry fun, funky, and unique, but it also celebrates things that Grace herself holds dear- green and natural living, inspiring others, and creativity.  The Blessed Elements storefront has a wide selection of options- from sculpted clay, to macrame, Chokers, Fused Glass Jewelry Sets, Bohemian Pins and more-the unique jewelry created by Grace adds a touch of fun and flair to any outfit- I love my "Green Man" for casual days, and it always gets plenty of smiles and questions.  Every time I wear it, I am asked where I got it, and if it was handmade.  I should carry Blessed Elements business cards on those days, haha!  The items in the store are created with love and care, and Grace is an ethical person and businesswoman, striving to give you excellent customer care and service, fantastic product, and a reasonable price that can be afforded in this economy.  There is no point creating jewelry that you just love but can't afford, and in that vein there is also no added shipping costs for any purchased jewelry.   Each piece has been created, crafted, sculpted, and etc from an original artwork by Grace.
About the prize- the pendant is hand sculpted and is a one of a kind original piece by Grace, and signed. It was kiln fired then glazed with a non lead glaze and fired again in the kiln. The necklace is hand macrame using traditional macrame knots with two tone rayon material. The accent beads are sculpted by hand and fired in the kiln and fired again with a clear glaze.