Sample received. All opinions are my own.
With the new school year about to start, the daunting task of school supply shopping is about to begin. One of the bigger purchases for my family is always the "back pack". As a mom I'm looking for something durable that will last the school year, but as for my 6 year old son, he was looking for something much more important…it had to be "cool"! Fortunately, a good friend of mine sent me the link to the Bixbee website and I got a peek at the back packs they had to offer. I was excited to try one out!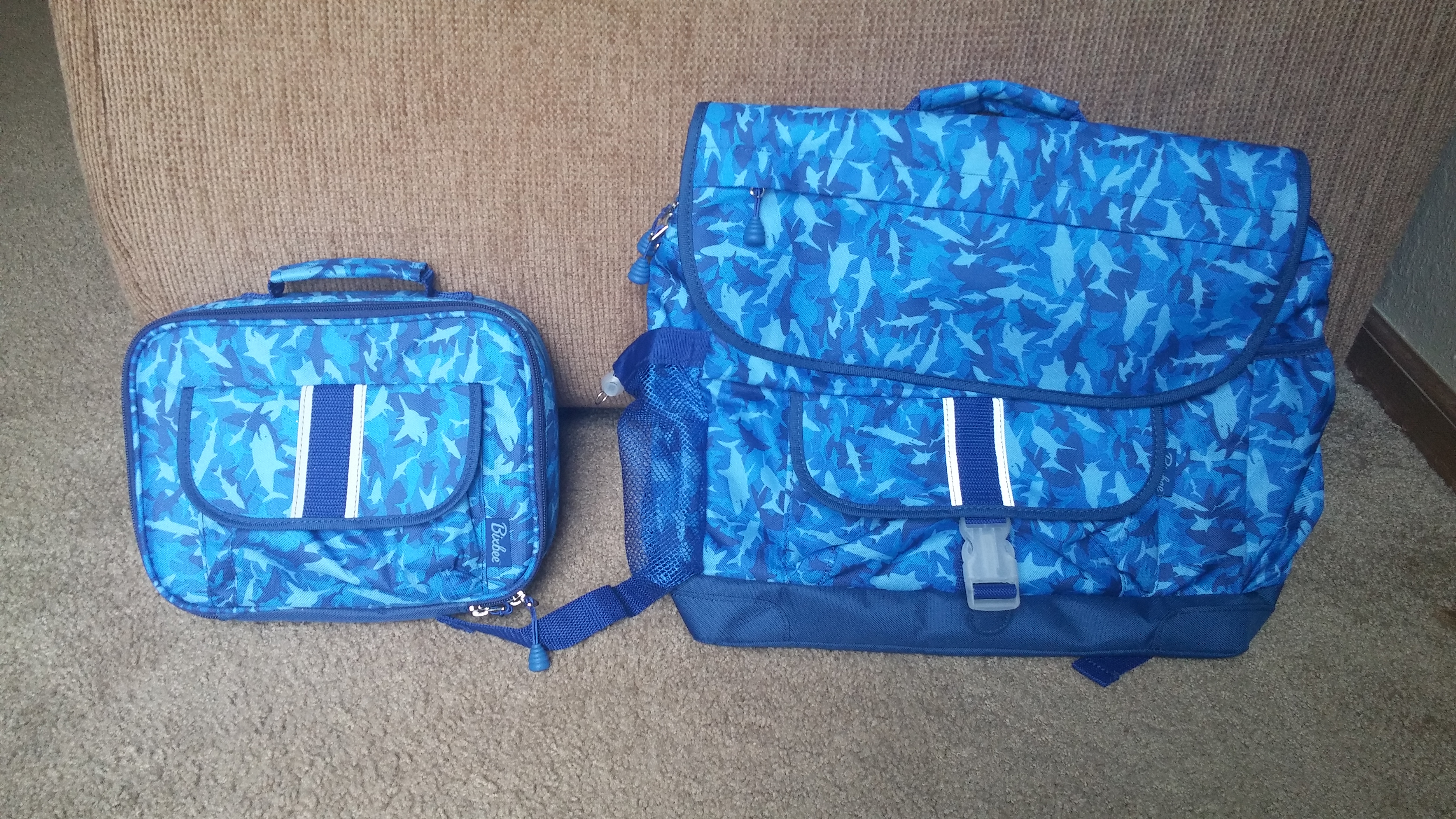 When the back pack arrived I was pleasantly surprised. It looked much better in person than online and felt very durable. My son was over the moon with it and said it was "better than he dreamed"! LOL It came with the matching lunch box as well as an identification card of the five different type of shark species used in the camo pattern. He got such a kick out of trying to find them all!
One of the other issues with backpack shopping is the size. We struggle between getting him the "baby" backpack, as he refers to them, and ones that are so big they hang way too low past his little booty. However, this backpack was perfect! The width is much wider than other backpacks so we didn't have this hanging issue, plus it fit his frame and was much more comfortable for him to wear. In fact, he comes home everyday and puts it on to wear around the house. Perhaps this is one way of giving it a good test drive before the first day of school arrives?!?!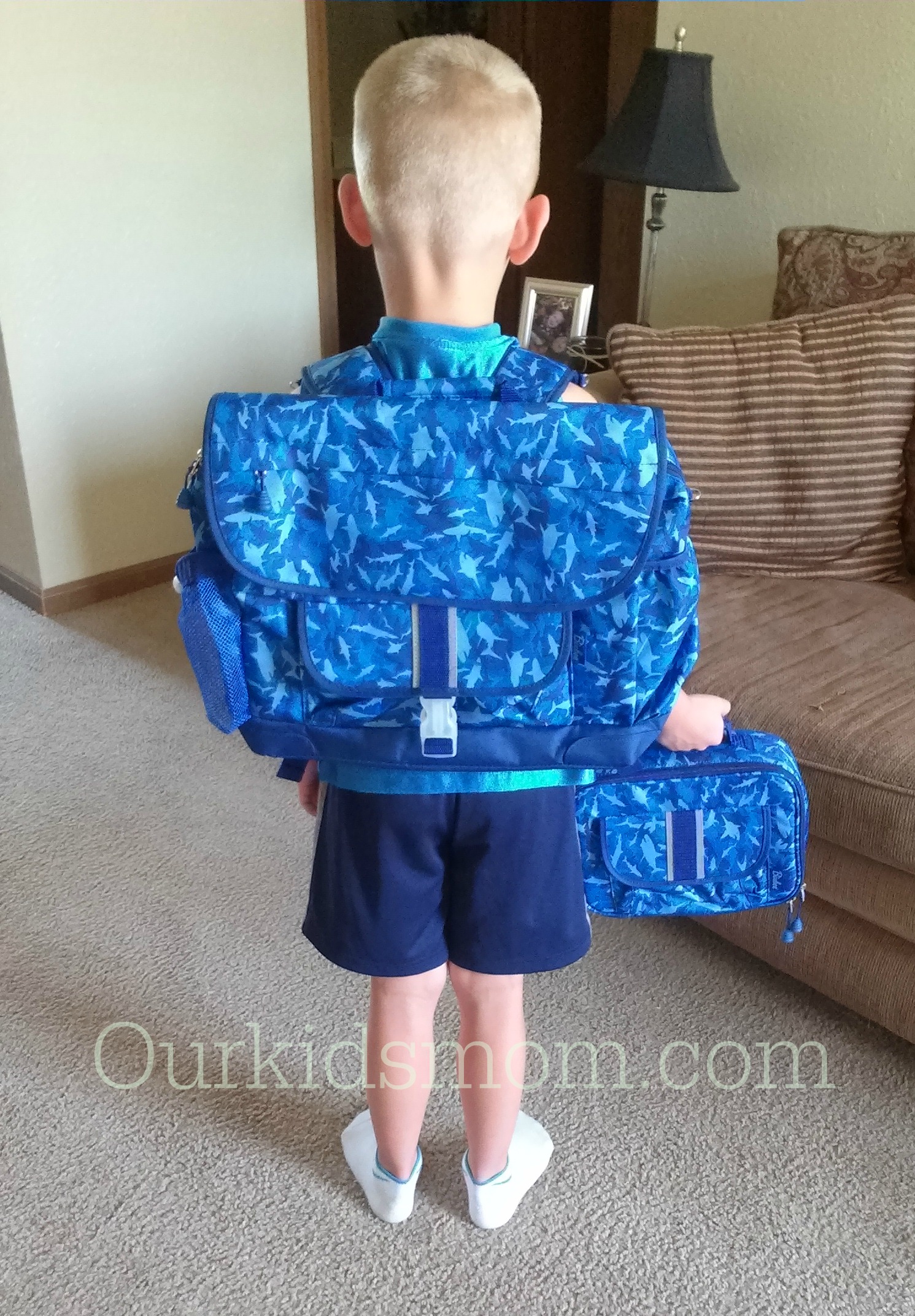 Large backpack Measurements:
Overall: 15" wide x 6" deep x 12" high
Perfect for kids over 4ft tall (125cm)
One of the features I was particularly excited about was the padded  sleeve in the main compartment. My son's school provides chrome books for each student to do their work on so this give him a secure place to carry it to and from school without worry. The many little pockets on the inside are also going to be a great way to keep him organized with his little things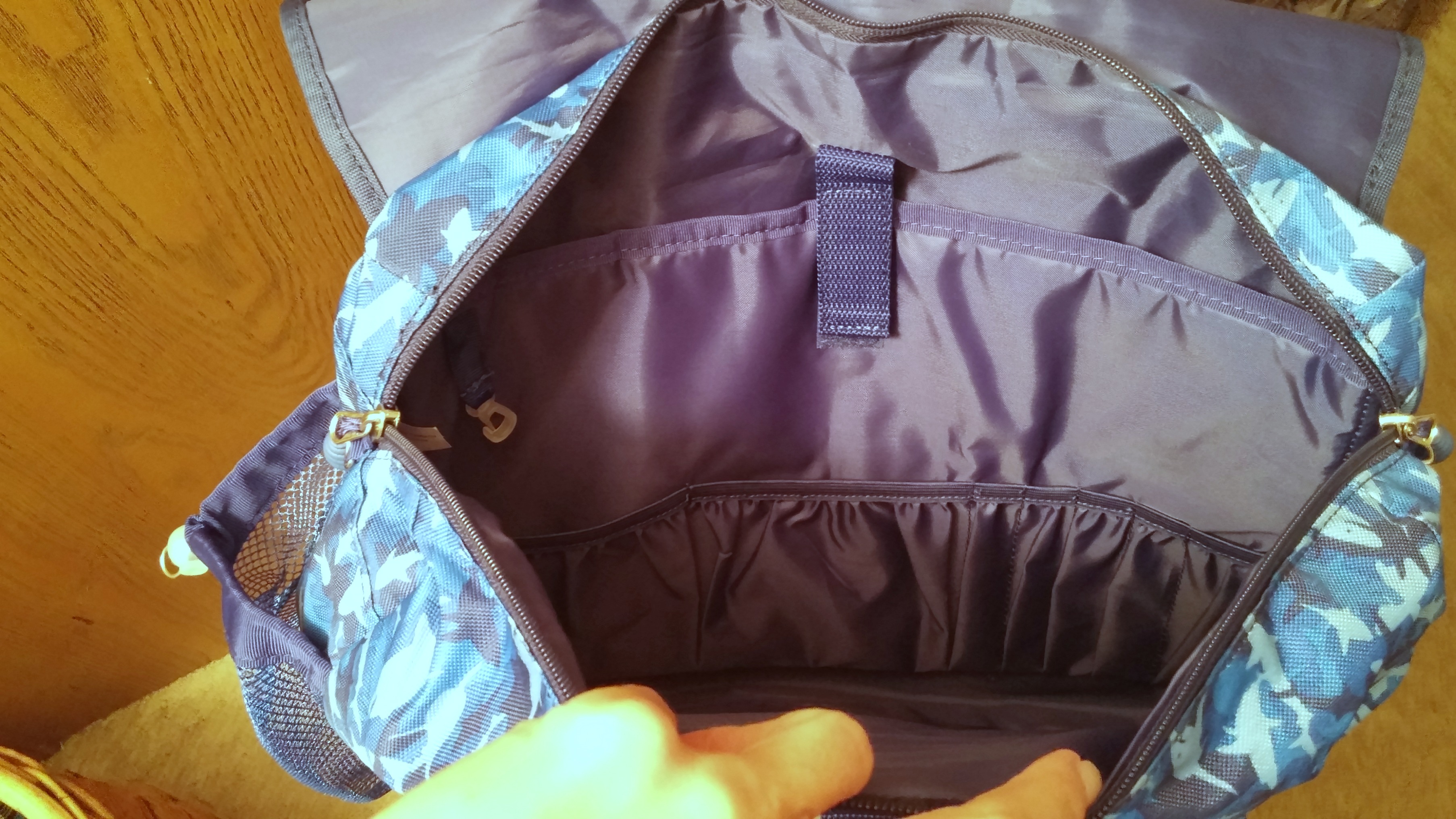 Many of the other features that I really liked include:
Large Backpack – Product Details:
• Backpack weighs 2lbs, 1 kilo.
• Main compartment features a padded sleeve for up to a 13-inch laptop or tablet.
• Interior pockets for small school supplies.
• Interior latch for key ring.
• ID card holder under main flap.
• Contoured & padded adjustable shoulder straps.
– Right shoulder strap has a lunch money pocket.
• Padded mesh back panel.
• Exterior zippered flap pocket offers quick access to small supplies.
• Adjustable mesh side pocket fits any size water bottle.
• Exterior front pocket for quick access to supplies.
• Adjustable exterior mesh & solid side pockets.
• Padded topside carrying handle.
• Easy-to-grab beehive rubber zip pulls.
• Detailed with reflective material for better visibility in low light.
• D-rings let for clipping on their favorite accessories.
• Reinforced base and base corners.
We have tried many types and brands of backpacks and have managed to get thru the school year okay, but none have every impressed me. However, I would highly recommend this product. It has many great features to keep your kiddo organized and its very well put together. So as it turns out, I got the durability I was looking for and my son definitely got the "cool" factor he was looking for! This backpack will be around for quite some time.
BUY IT:
You can purchased a Bixbee backpack and lunch box on their website Bixbee.com
Use code:  BIXBEESUMMER and save 20% off!