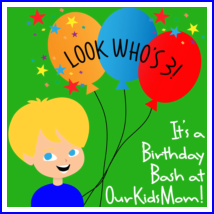 Welcome to the "Look Who's 3!" Birthday Bash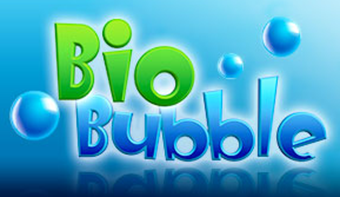 The Next Generation in Animal Habitats
The Bio Bubble is the World's Most Versatile Animal Habitat. The versatility and the functionality of the Biobubble makes it one of the most unique, state of the art animal habitats available on the market today. The Biobubble can transform into an aquarium, terrarium or small pet habitat, customized to meet the needs of any small pet owner. Additionally it can be used for countless educational projects at home or in the classroom.
Ethan has adored Joshua's fish bowl for quite some time. I have been hesitant to purchase one for the main section of our house because of our two big meanies… meet Mocha and Jasper.

I'm not sure who the culprit is because they both sat for hours watching Josh's Beta swim around in the bowl. Why do I call them "big meanies"? Well… one of these guys pushed the fish bowl onto the floor and made a huge mess, and almost ended the poor fishies life.
When Biobubble asked me to review a unit, I immediately was thinking "small animal" aka hamster, turtle etc. and was unsure if I wanted to venture down that road again. We have done the hamster thing in our house and they were neglected by the children (so they became Mommy's pets).
After viewing their website I was excited at the aspect of having a fish tank that would be safe in the main section of the house. It holds approximately 3 gallons of water, making it fairly heavy, and it is capped off so the cats (even if they decided to lay on it) couldn't get in.
The Biobubble arrived quickly and ready for a land animal or fish.
We decided to go the fish route.
I was extremely curious how I was expected to fill the Biobubble without making a mess. I quickly found that there is a surprise in the base… it expands!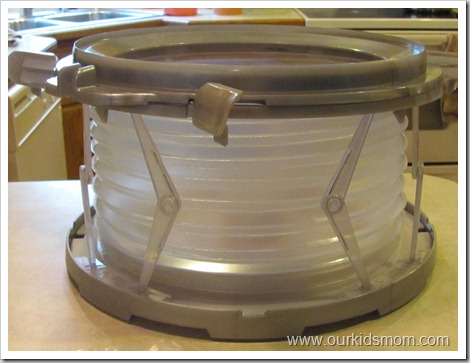 The set up began… it was a fairly quick process really and the instructions were detailed and easy to follow.
We decided to try it out with Joshua's Beta before investing in more fish. I got it situated in the living room, put the dragon tears in instead of rocks, filled it with treated water and put Mr. Fish in his new home.
It was easier to fill the dome with water than I thought it would be. Put the dome on the base and clamp it on. Slowly push down until it snaps into position (I made the mistake of doing this quickly and it saturated the wall with water) and viola! You have a Biobubble full of water and a happy fish!
Then we waited.
What were we waiting for?
For the test. I wasn't about to go all out with decorations and more fish if our kitties were able to manipulate the Biobubble off the ledge. Mocha and Jasper are fairly large cats and if allowed to push their weight around, they can do some damage.
Mocha was our first visitor. I believe he fully enjoyed the view and now makes this a daily destination for his morning relaxation. I have yet to see him try to push the tank off, but he has tried to get on top of it (and he fell to the floor *tee hee hee*).
After several days of our trial run, we decided it was time to let Joshua have his fish back and we purchased our family fish.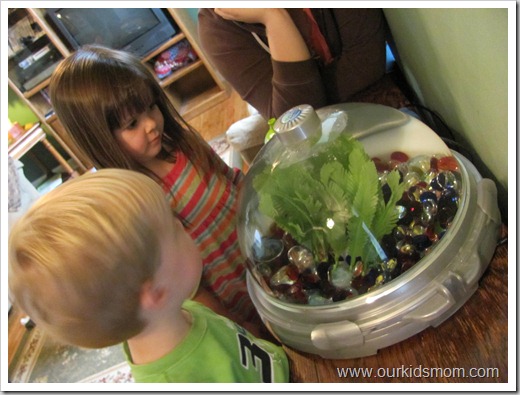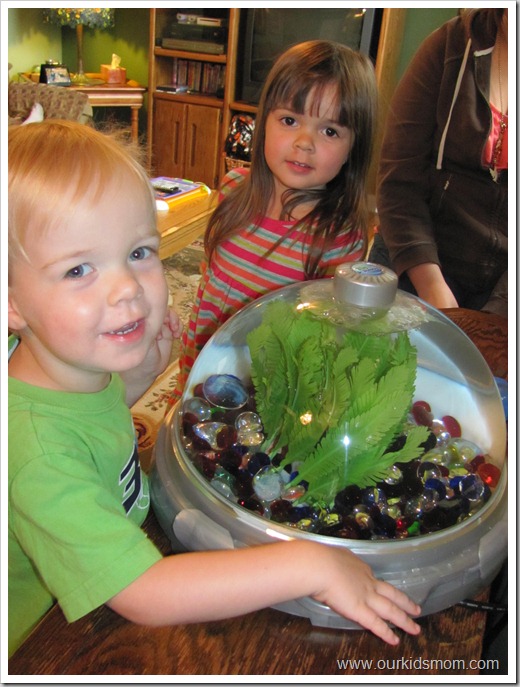 We bought 3 guppies and 2 ghost shrimp and some leaves to go around the filter.
As you can see in the photo, the Biobubble is placed in the main portion of our living room. It is fairly quiet and the hum of the air pump actually is relaxing to have in the background noise of our lives.
The Biobubble does a great job keeping the water clear and it's super easy to feed the fish (take the top gray cap off). Now we just have to remember who's turn it is to feed them (or there will be a big fight).
WIN IT!
ONE OurKidsMom reader is going to win a Biobubble (pets and accessories not included)!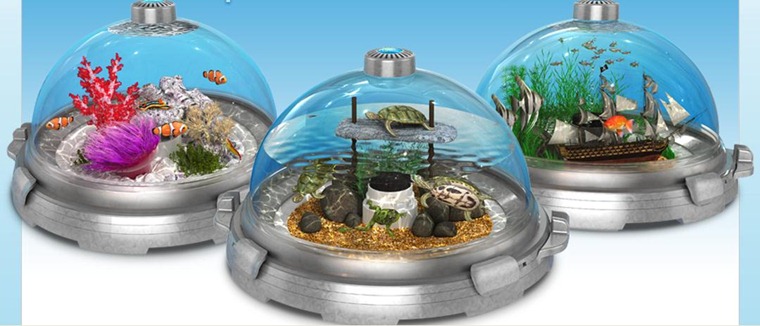 HERE'S HOW TO WIN!
MANDATORY entry (1 entry):
This entry is required before any others will count.
* Visit Biobubble's website and tell me something you like, learned or want.
Additional Entries! You may do any or all of these in any order after the mandatory entry above has been completed. If you have already completed these actions let me know you did! If I allow 2 entries for a particular action, please leave 2 separate comments.
1 entry- Follow OurKidsMom via Google Friend Connect (right hand column)

1 entry – Enter any of my current giveaways : 1 entry per giveaway entered

1 entries- Grab my button and leave the direct link to where I can find it

1 entry each- Share this on Facebook, Digg, Stumble, or Google Buzz (you can find the buttons at the bottom of this post)

1 entry each- Share this giveaway on a blog hosted giveaway linky and leave the direct link to the post below. Please double check that you are not double posting. (This can be done 1x a day for 1 bonus entry per day).
Daily Entries:
3 daily entries- Follow @ourkidsmom and @TheBioBubble on Twitter and tweet the following (up to 3x per day at least 1 hour apart) leaving a direct link in your comment:
[tweetbox width=500 height=50 label=Retweet! content="#WIN Biobubble Versatile Small Animal Habitat RV $129.99 from @TheBioBubble @ourkidsmom ends 7/18 %u #giveaway "]
If you enjoy my blog and my giveaways I would love a vote on Top Mommy Blogs. It only takes 1 click and you're done! (allowed once per 24 hours)
Rules:

You do not have to be a blogger to enter/win. An email address is required to enter. The winner will be chosen via the WordPress plugin "and the winner is…" and contacted via email. A reply to the winning email is required within 48 hours before a new winner is chosen. One person entering per household please. U.S. only.

This giveaway ends at 11:59PM EST on July 18, 2011.

Disclosure of Material Connection: I received one or more of the products or services mentioned above for free in the hope that I would mention/review it on my blog. I only recommend products or services I use personally and believe will be good for my readers. I am disclosing this in accordance with the Federal Trade Commission's 16 CFR, Part 255: "Guides Concerning the Use of Endorsements and Testimonials in Advertising." The opinions expressed in this post are entirely my own. Your experience with the product may differ from mine. The sponsor is responsible for prize fulfillment and will be shipping the winner(s) their prize(s). For more information read my disclosure policy.