Bike Safety Checklist
This post is sponsored by Lunchbox. All opinions are my own.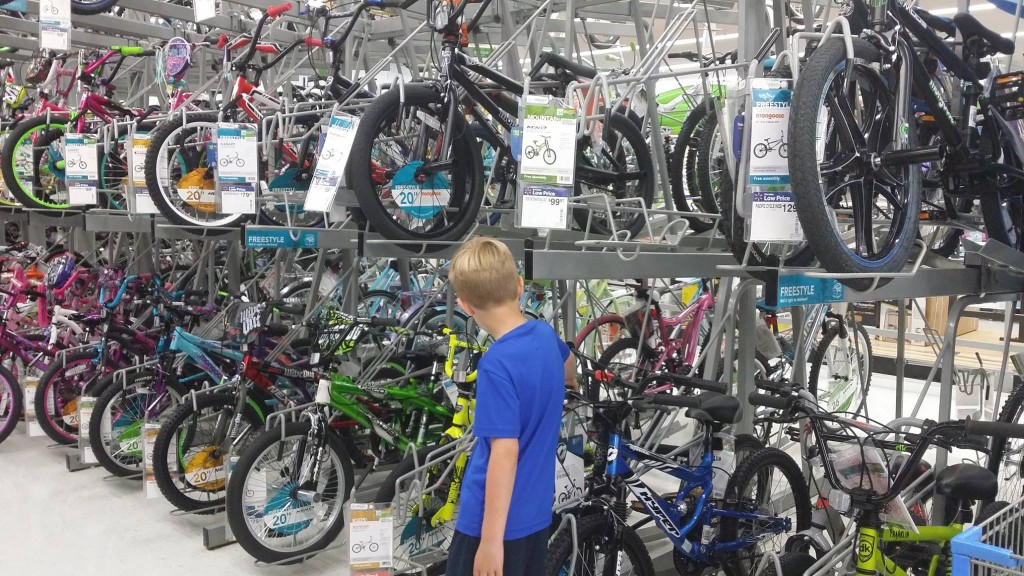 My son's birthday is coming up next month. I had noticed the other day when he was riding his bike that his recent growth spurt shrunk the size of his current bike. What better gift for a summer birthday boy than a new bike? So… we headed to Wal-mart.
The first bike I remember from my childhood was a Schwinn. My parents let me pick it out from a local bike shop for my birthday. I was so proud of that cute little pink bike with the pink floral & white banana seat. My parents let me ride it home from the shop and I couldn't get enough people to look at me on it. That beauty treated me well for years.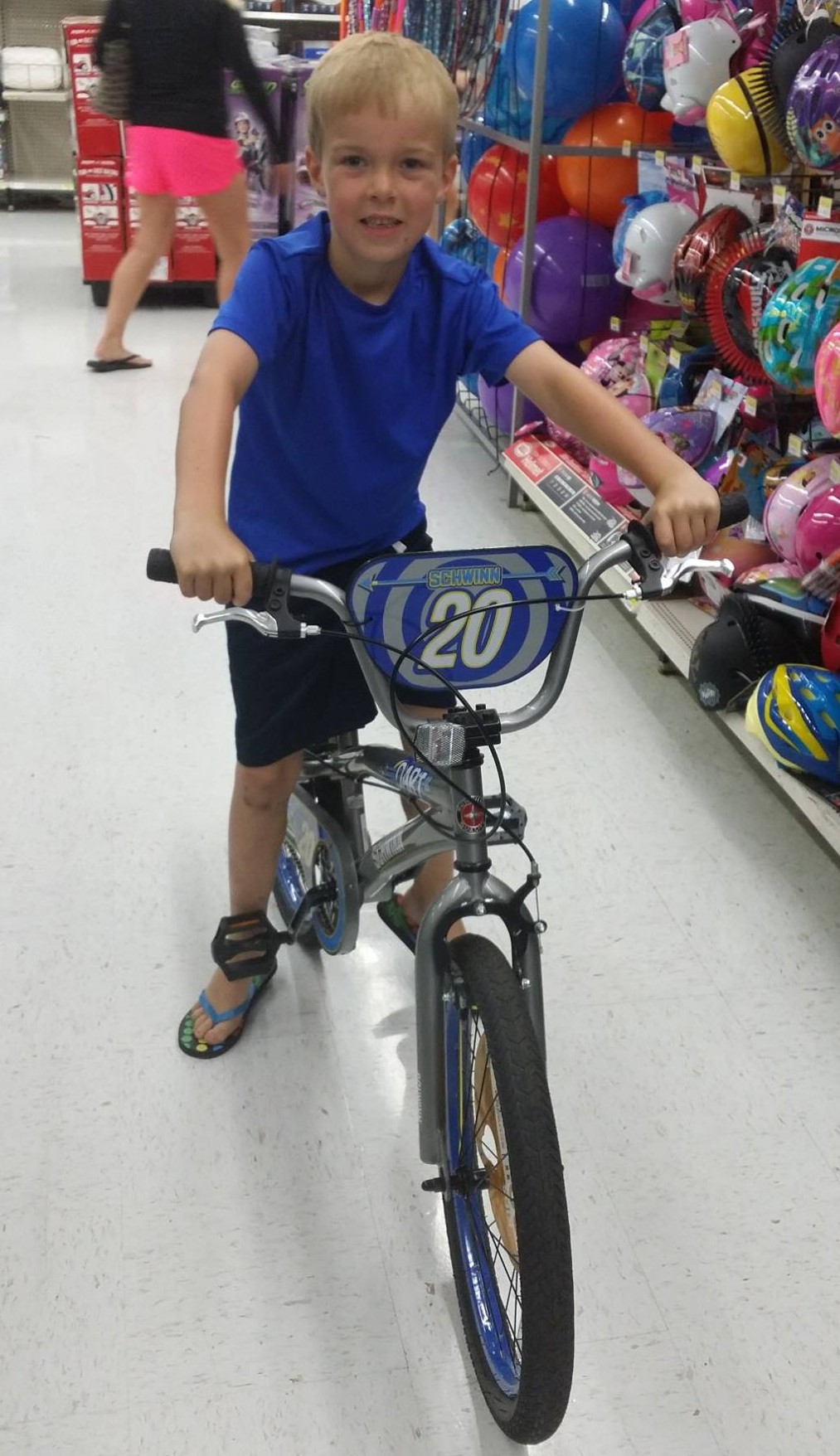 I have carried those good memories into my adulthood. Knowing that Schwinn was established in 1895 and is America's oldest bike brand paired with the fact that they offer a limited lifetime warranty for as long as your own the bike… I try to steer my own kids towards choosing Schwinn bikes for themselves.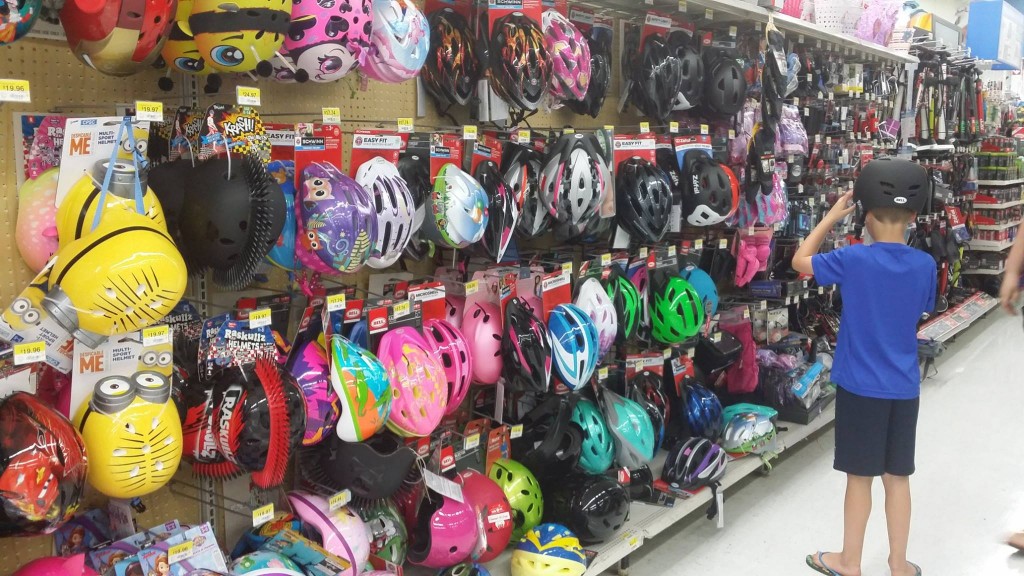 To him, picking out a bike is all about how cool it looks. To me, it's all about safety. That's why after he picked his bike we turned right around to pick out a helmet.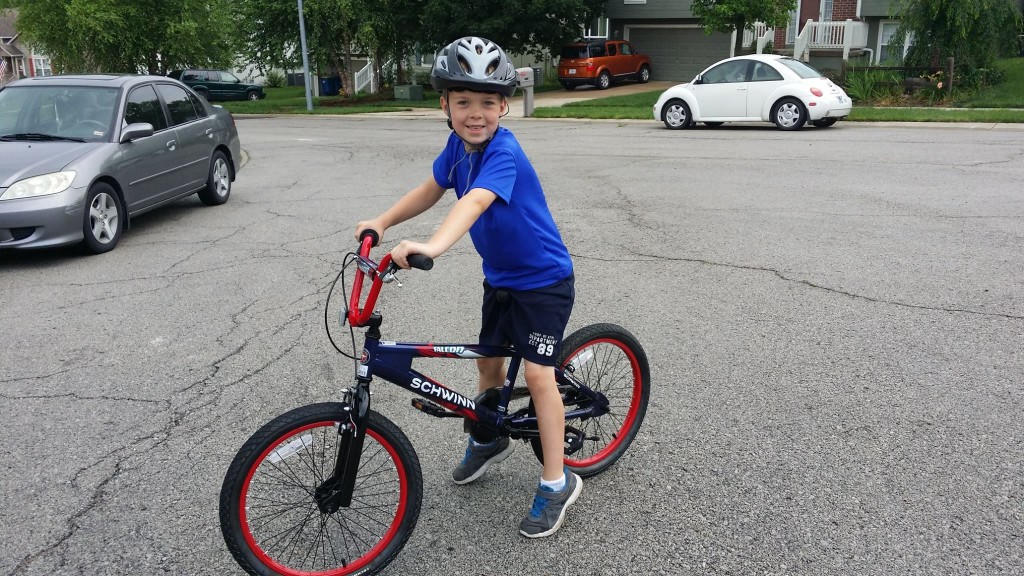 Ethan is over the moon with his new bike and I am thrilled that he is having the time of his life on a Schwinn. You can feel the difference in quality when comparing them side by side in the store. That quality equates to safety at home. Now that he's almost 7 he is chomping at the bit to race down hills and race his friends. Accidents are bound to happy, but knowing they will be operator error and not a faulty bike give me a little peace of mind.
Because we purchased our bike already assembled, before I let Ethan take it down the hill we made sure to bring it inside for a quick once over. If you are bringing your bike out of storage from the winter, a bike checkup is an important first step in getting ready for biking season.
By going through the Schwinn checklist you will be sure your bike is prepared to safely carry you where you want to go.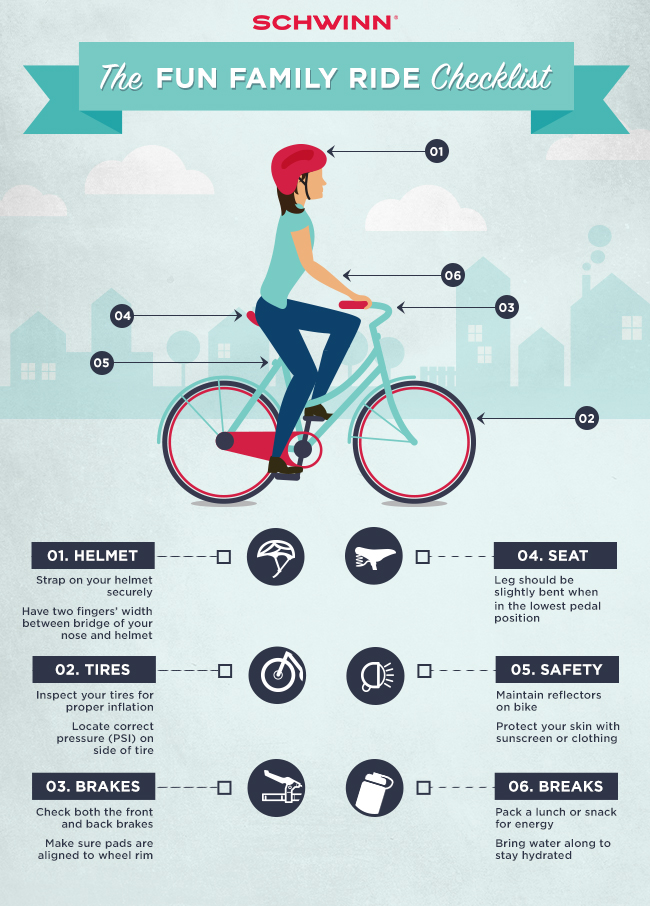 Checklist Items:
Helmet: Make sure it still fits well and sits correctly on the top (NOT the back) of the head
Tires: Are they properly inflated and hold air?
Brakes: Are they adjusted properly allowing you a smooth stop?
Seat: Is it at the right height? If you're feet are flat it's time to move it up a little!
Reflector: Are they still attached?
Pedals: Are they solid with no cracks or chunks missing?
From your first ride without training wheels to a summer cruise at the beach with your friends, the thrill of riding a bike never gets old. Even if you haven't hopped on a bike in a while, it won't take long for the smiles and laughs to come back. Biking is a great healthy activity to enjoy with friends or family at any age/stage of life.
Schwinn bikes are available at all Walmart stores and on Walmart.com
How old were you when you got your first bike? What do you remember about it?