Big Hugs Elmo
Sample received. All opinions are my own.
My youngest just turned two in September. She is absolutely crazy about Elmo. When I first saw Big Hugs Elmo advertised on TV I knew it would be the perfect gift for her for Christmas. When I was given the opportunity to review it, I could not have been happier.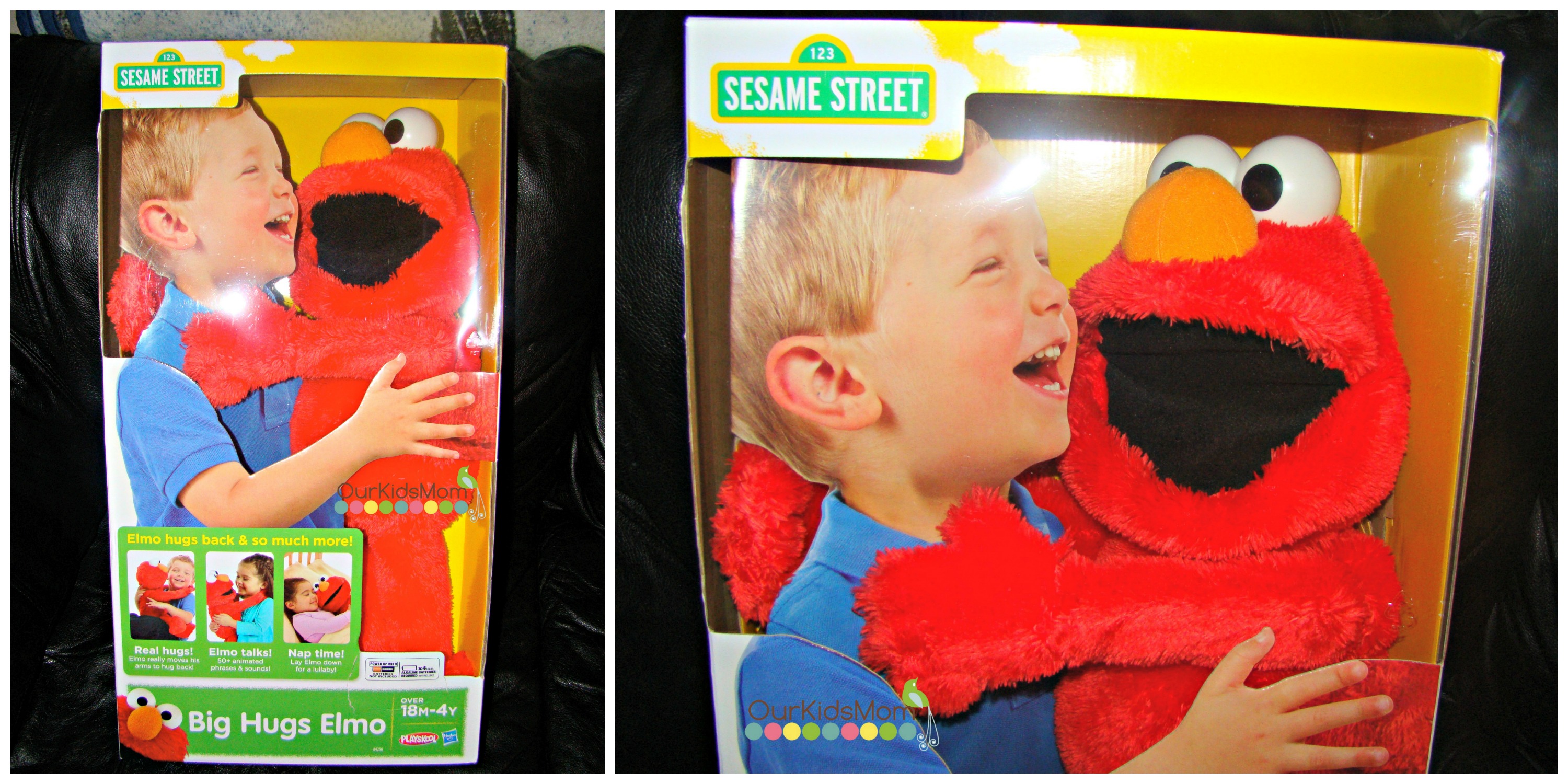 Elmo comes packaged in a box hugging a photo of a little boy. It was very cute. I had seen how he hugs back on television when hugged and couldn't wait to see it in action. I first had to install 4 AA batteries that were not included. You may want to purchase some to give with Elmo if you are gifting him to someone this Christmas. It does require a screwdriver to open the battery compartment, but the installation was easy enough to do.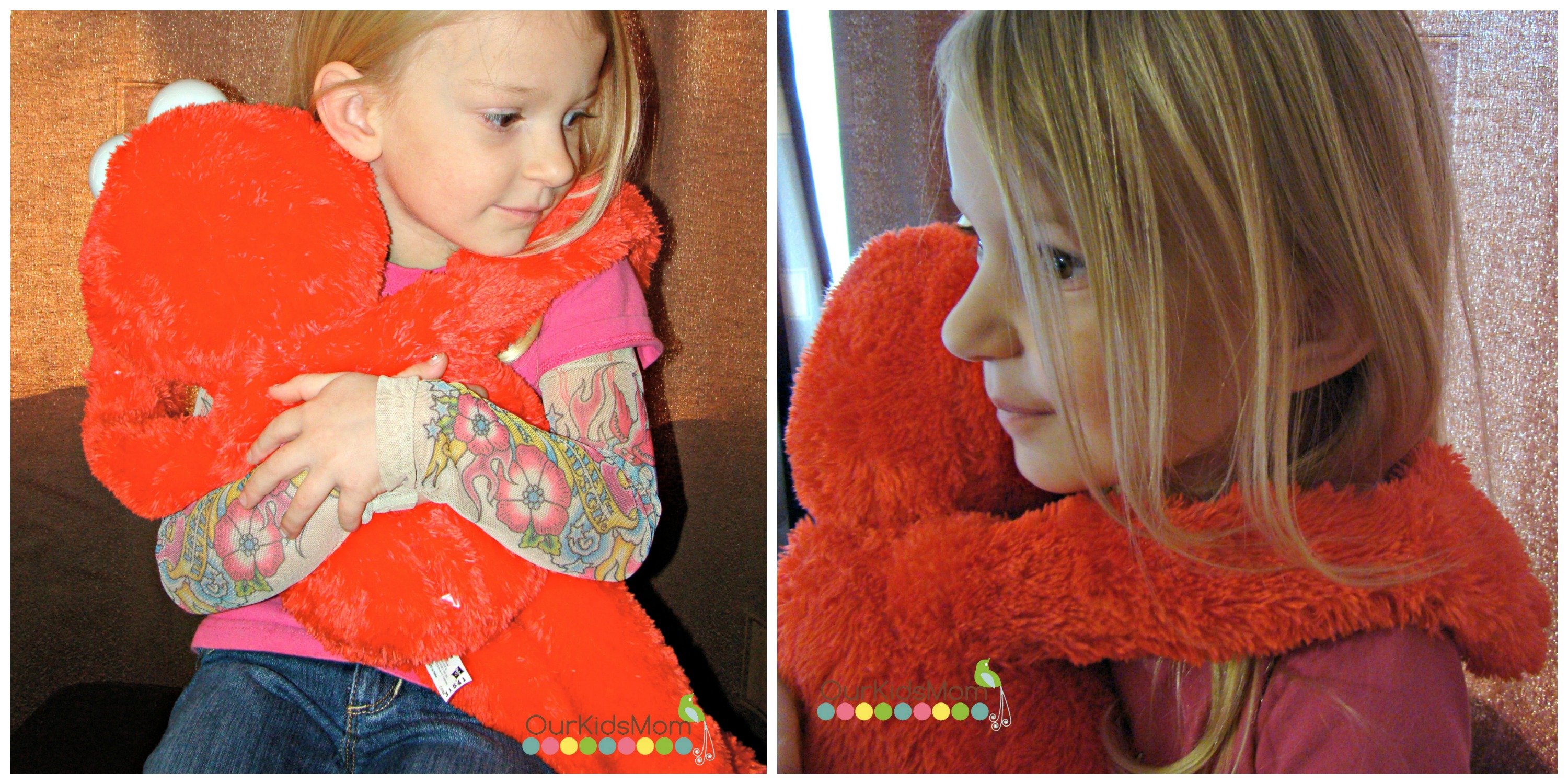 When my four year old gave Elmo a hug, he really did hug back and said "That was a big hug". That was just the beginning. The more she played with Elmo, the more I found he did. He will ask for more hugs and says many phrases when given hugs. When you squeeze his left foot he will play "pretend" with the child. He will suggest they pretend they are horses and when bounced he says "clip-pity clop, clip-pity clop" or "boing boing" if they are rabbits. He may also suggest that they be astronauts or frogs.
When hung upside down he will say "Elmo's upside down" or when the child dances with Elmo he sings a song.
When I laid Elmo down he said he was getting sleepy, then began to sing a really cute lullaby and when it was over he started to snore softly.
There is also a sleep mode on the back so that Elmo will go to sleep after his lullaby and not suddenly start speaking in the middle of the night if bumped. I was very happy to see the sleep mode. Another thing I really liked about Big Hugs Elmo was the volume level. I find a lot of these toys to be too loud. I did not find that to be an issue with this one.
I love this toy and can't wait for my daughter to see him. He is soft and lovable and I know she is going to love him too. Big Hugs Elmo exceeded all my expectations. I would not hesitate to buy this for any little Elmo fan out there.  

You can get your own for $49.00 from Toys R Us.