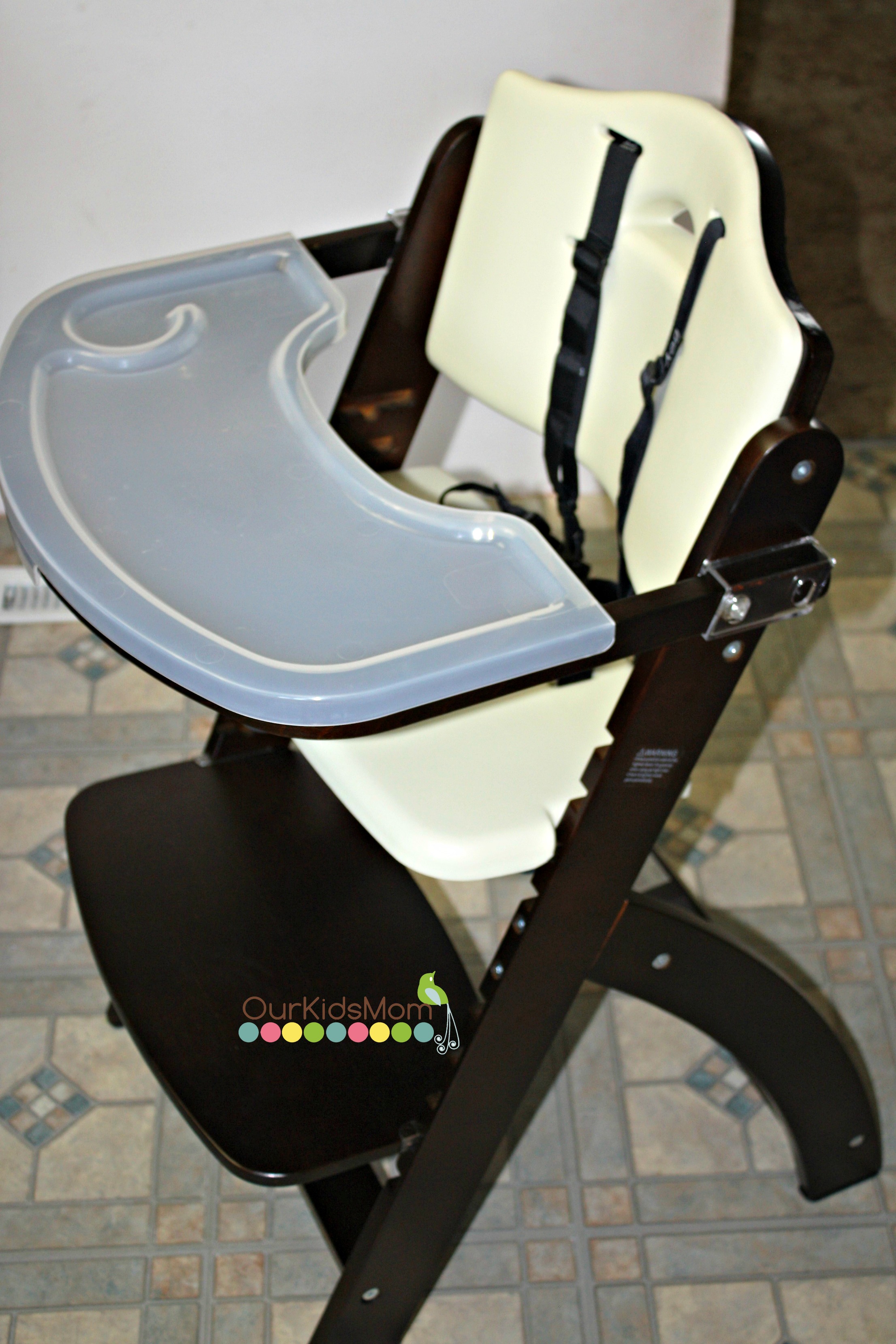 As a mom I love products that grow with my kids, the more versatile a product the better it is in my books. I was recently sent a
Beyond Junior Y Baby High Chair from Abiie
. This high chair takes your child through every stage they go through. From a high chair for your baby, to a booster for your toddler at the table, all the way to using it for a adult to sit at.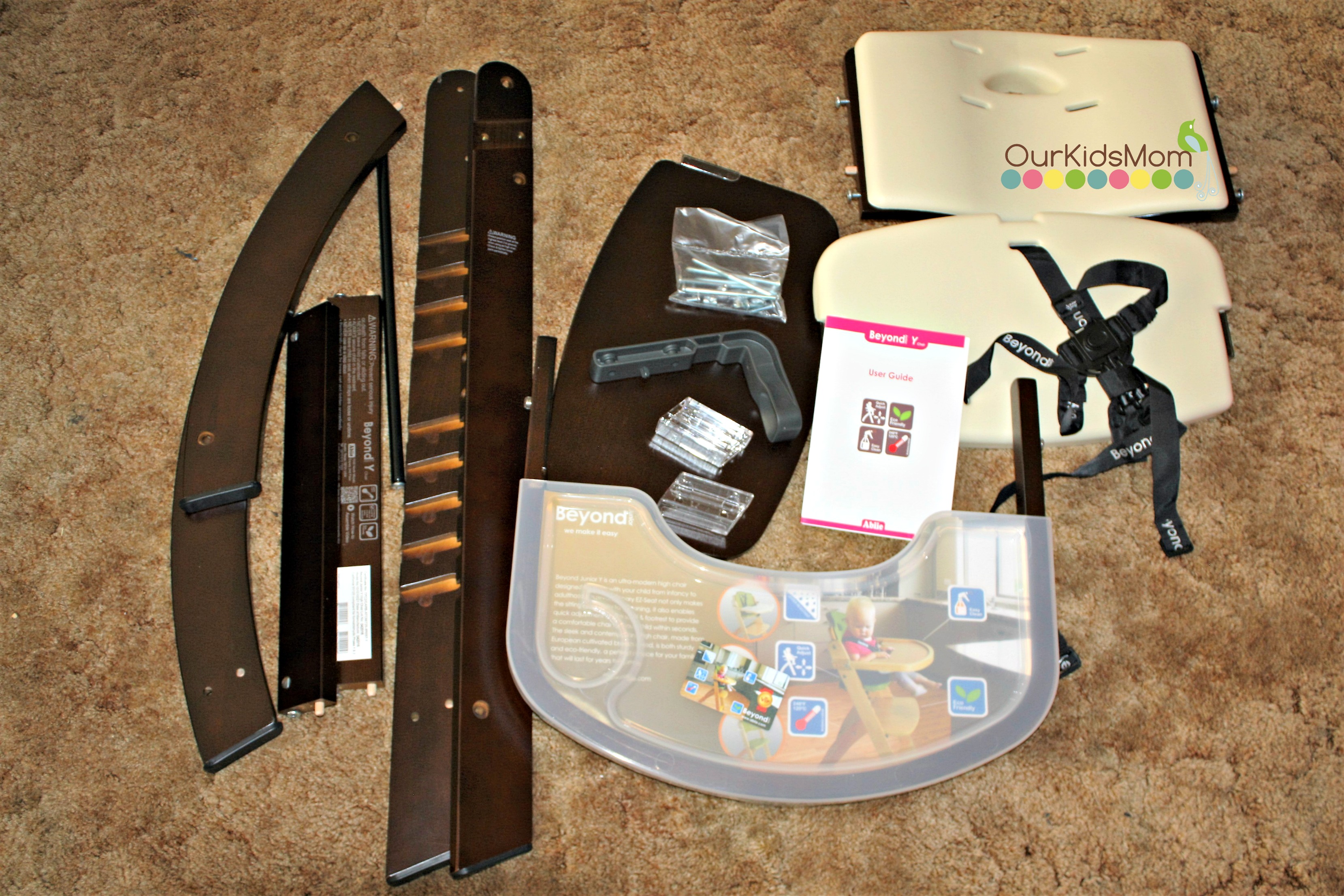 The Beyond Junior Y chair is a unique style that catches your eye and makes you look. The one I was sent is made from mahogany, and accented with cream white padded seat and back cushion. Assembly took me about 10 minutes to have it assembled and ready for use.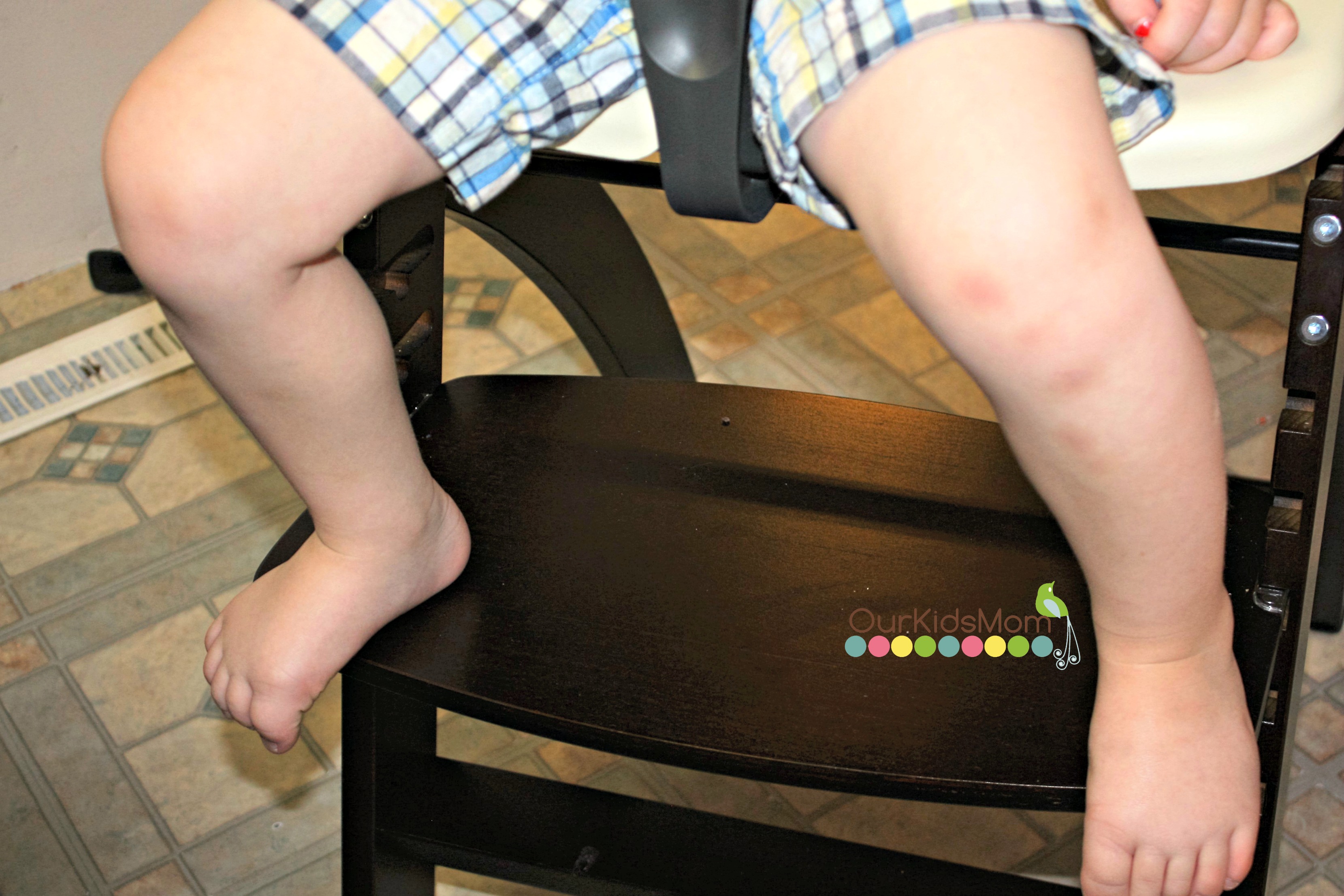 What's very unique about the Beyond Junior Y chair is the seat and foot rest are both fully adjustable, this I love as you can find that perfect height your child needs.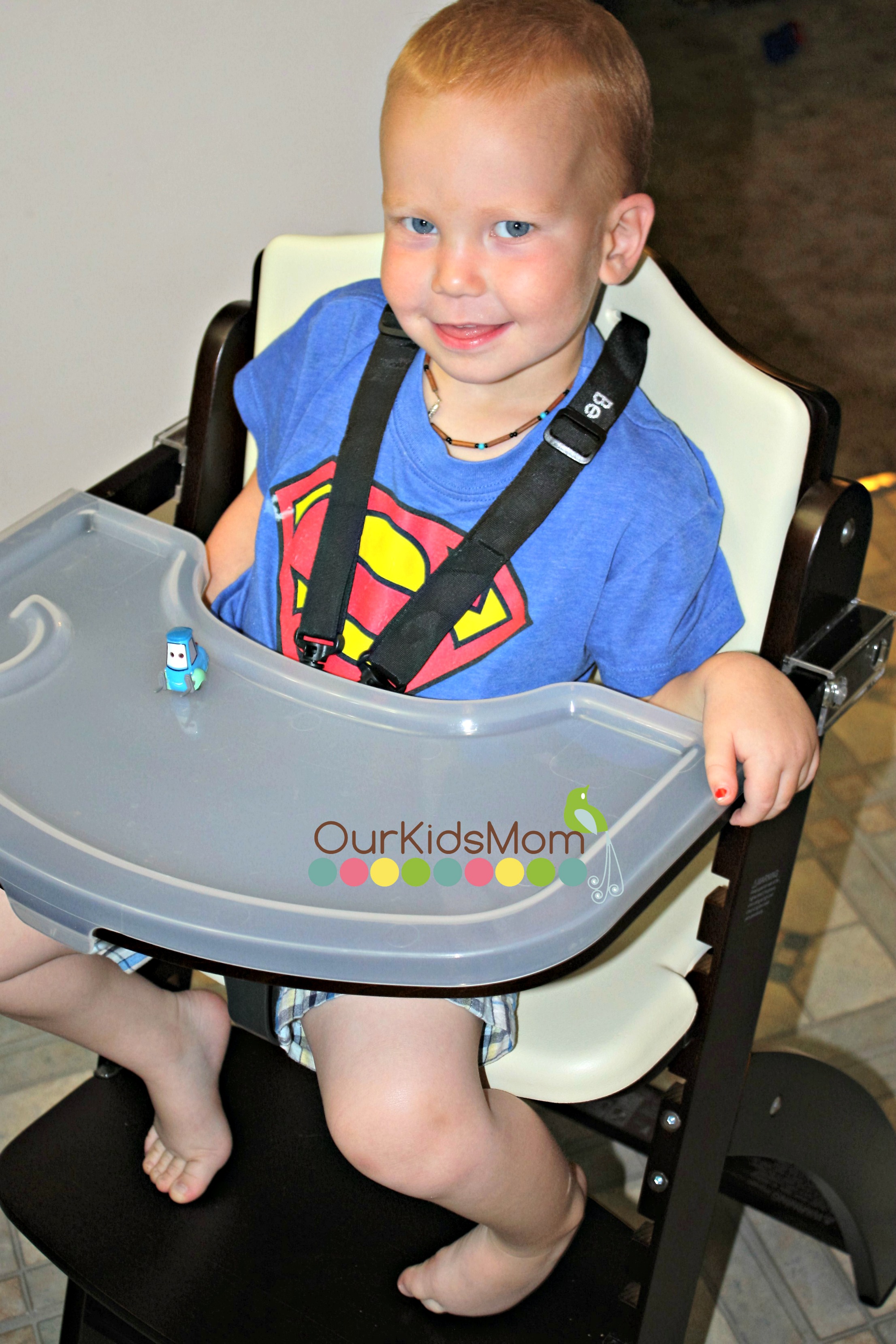 The tray has an removable cover that fits nicely in the dishwasher for easy clean ups for those messy meals. The tray slide is adjustable for 2 different positions letting you move the tray closer to your child if needed.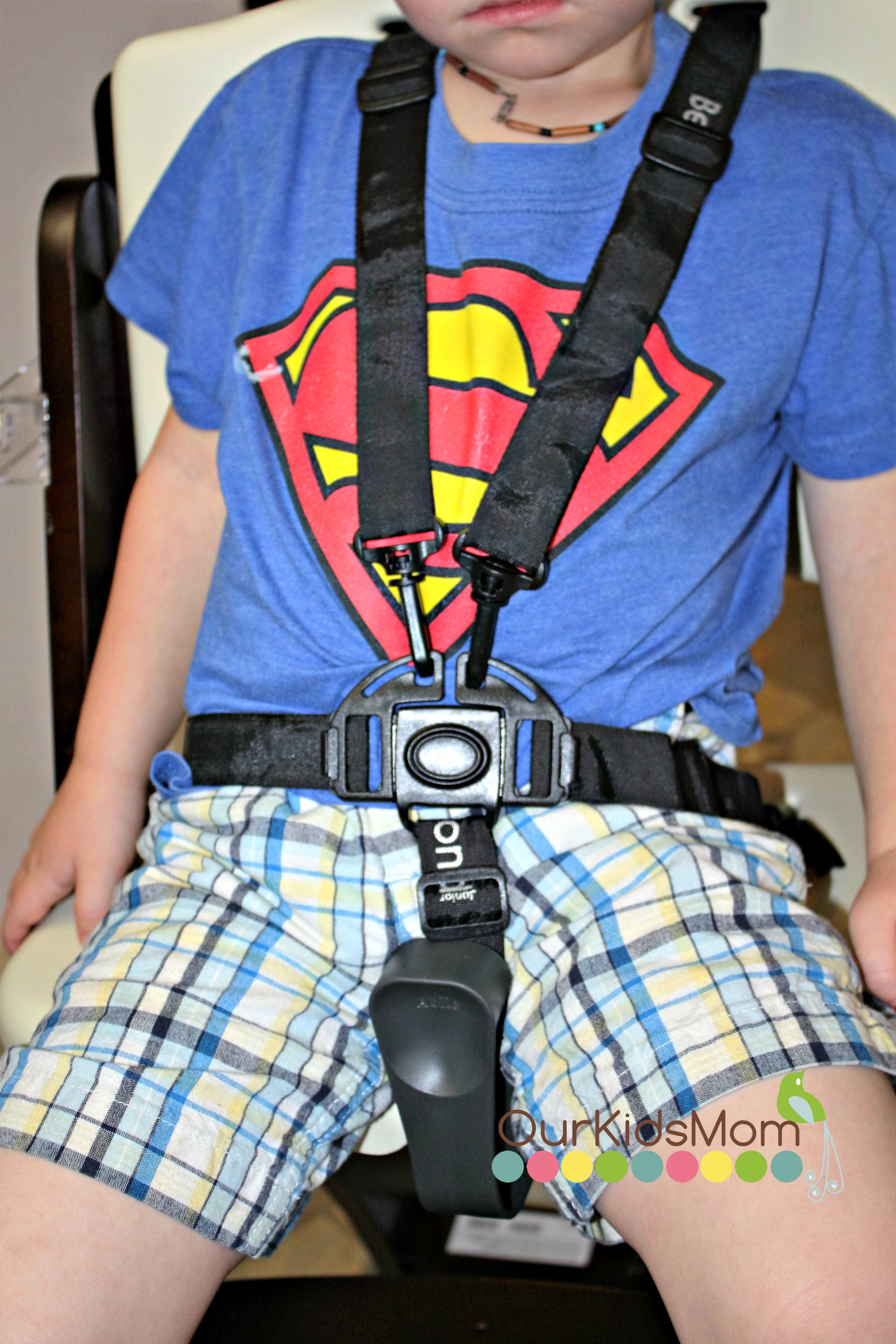 The safety harness can be set to be a 5 point harness or if you would rather you can set it to be a  3 point harness.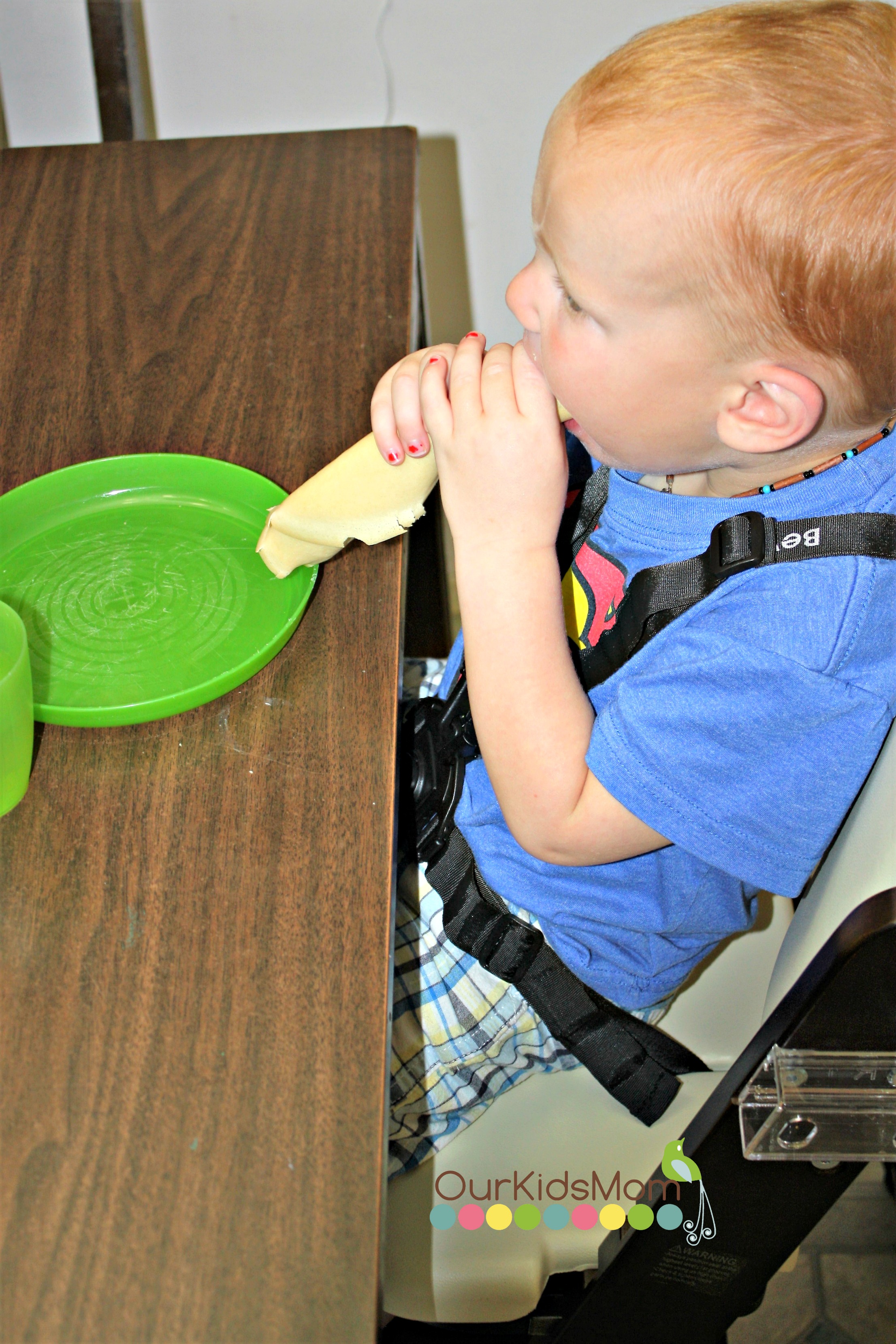 Once your child is past the high chair stage and ready to sit up at the table, it takes literally seconds to move the seat and footrest down and they are ready to sit up to the table. Mason is right at that transition stage where he can eat at the high chair if I need the space at the table, but then he's getting old enough that he wants to sit at the table like the rest of us.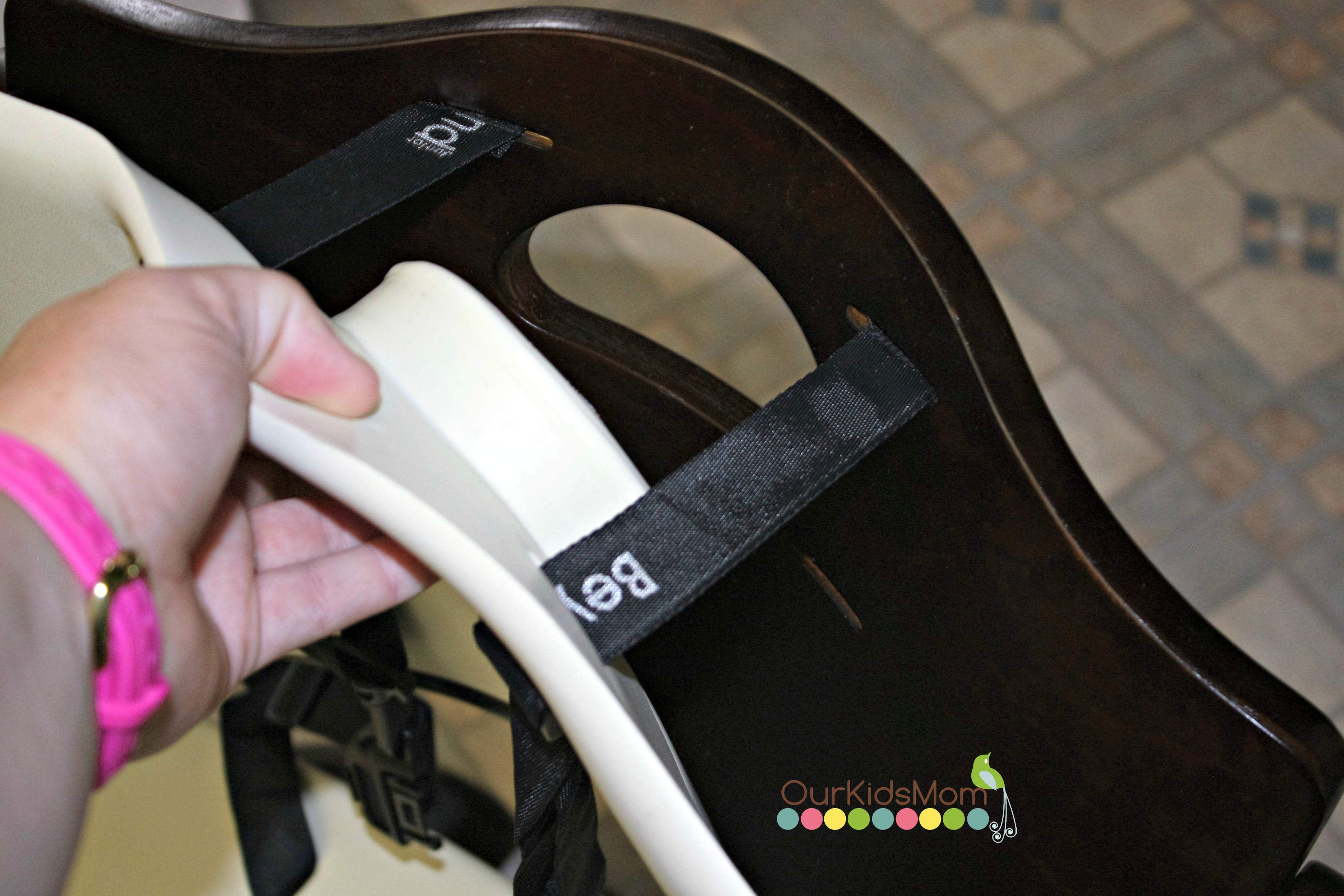 The seat cushions are super easy to remove and wash. They are water proof and with a quick wipe down they stay dry. So no need to worry about cleaning up after those messy meals.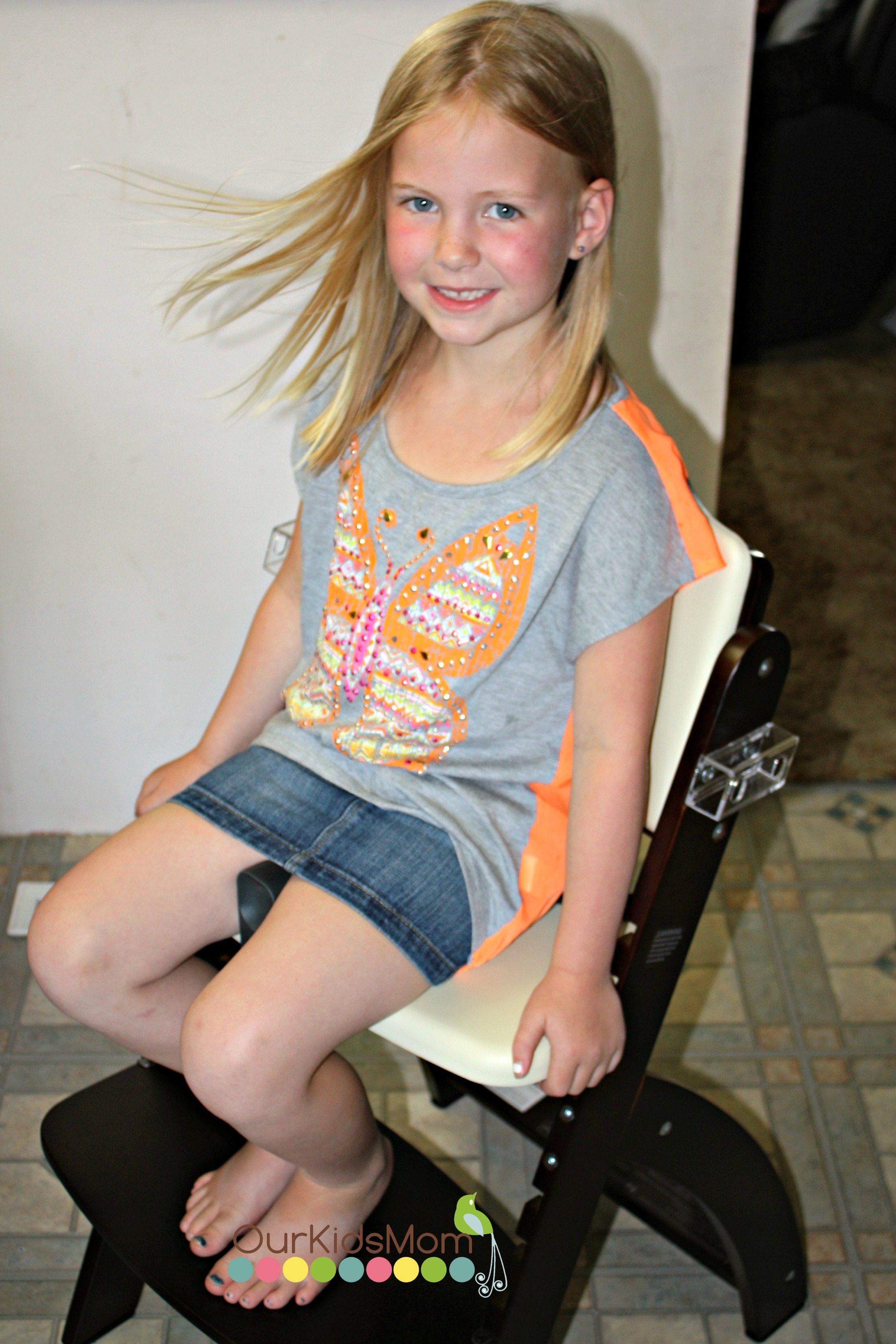 Do you ever get company coming and need an extra chair? Well not only is it a high chair and booster chair, it is also a chair an adult can sit at.  This is an incredibly versatile chair that almost anyone can sit at.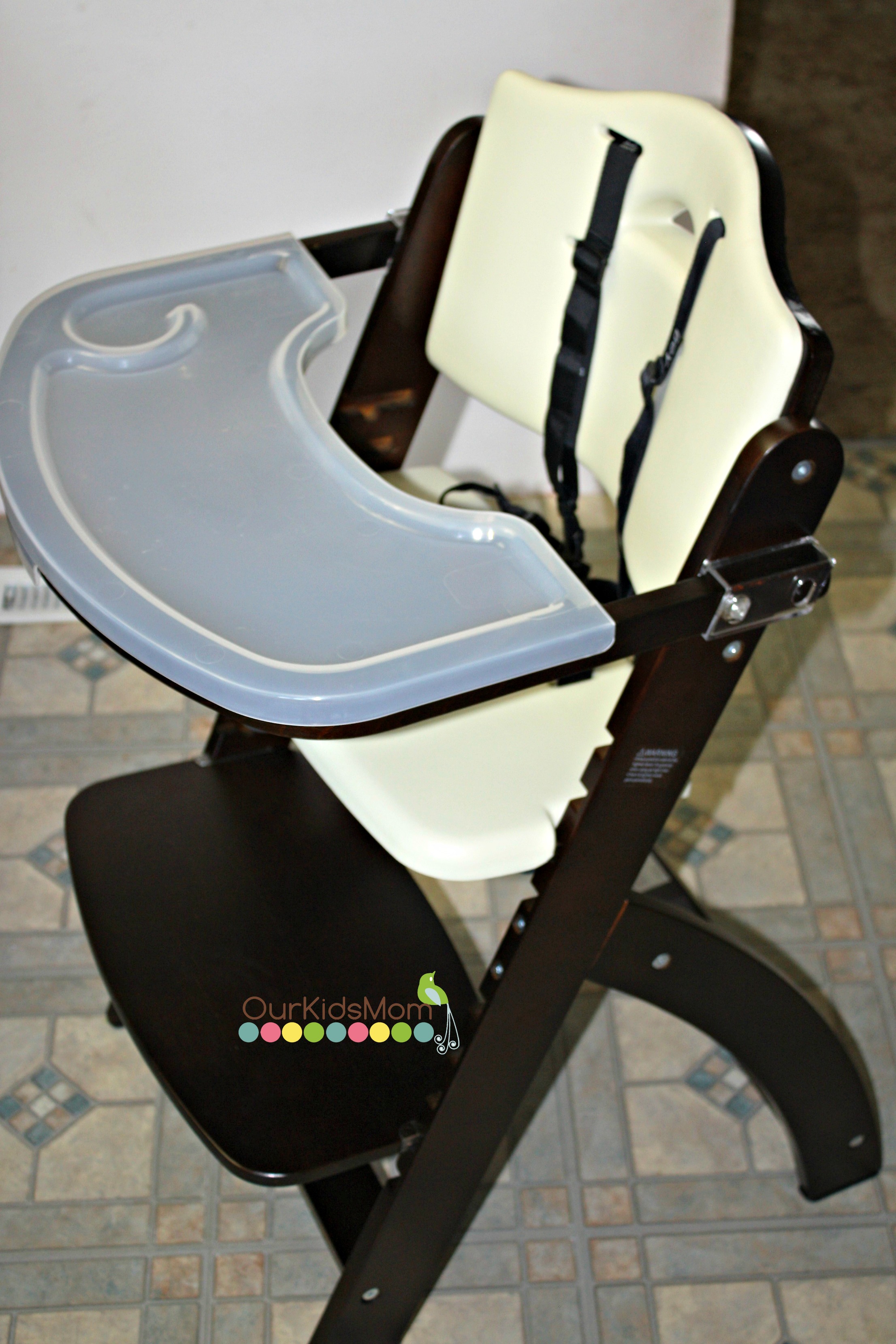 Head over to
www.abiie.com
and pick up a chair that will definitely grow with you child from baby to adult. Choose from 5 different colors that the chair comes in.