America is home to many fabulous cities scattered all over fifty states. Fortunately for those on a budget, it's easier than ever to explore some of the finest places in the land. These cities not only offer wonderful attractions. They also have plenty of places to stay that won't burst your wallet. Each city also has lots of places to eat and attractions for people of all ages. Plan a vacation here and you won't be disappointed.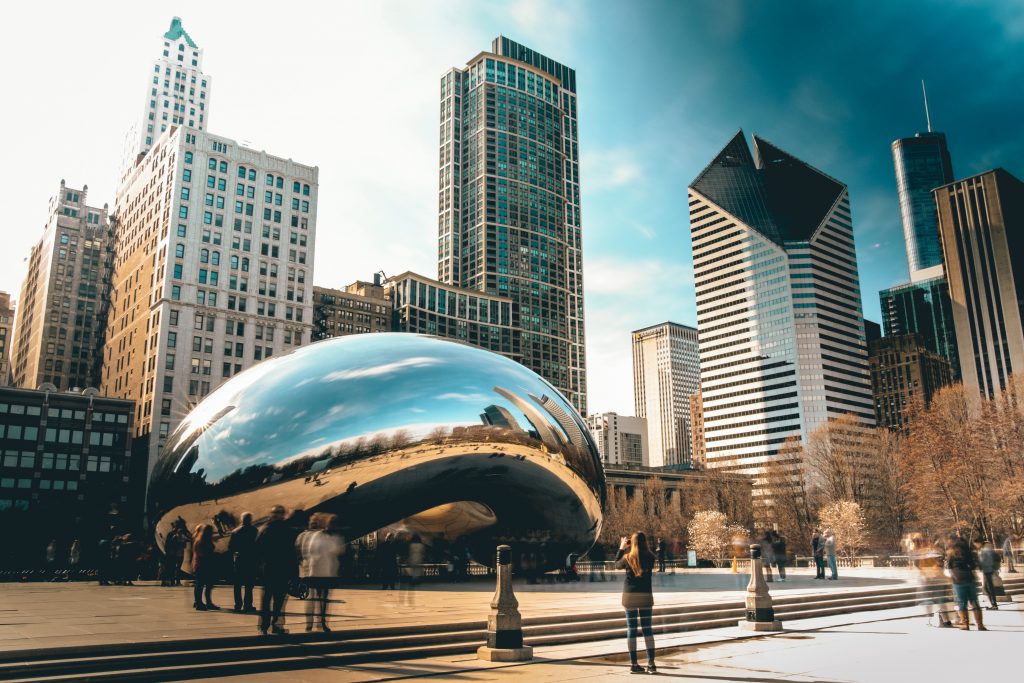 Photo by Sawyer Bengtson on Unsplash
Chicago  
One of the nation's largest cities, Chicago is also one of the most surprisingly affordable. Take advantage of the region's many free public parks and other places to visit. The Lincoln Park Zoo sprawls and offers the chance to interact with species from around the world. Best of all, the zoo is free. Other low cost places to see here include Millennium Park. This one has lots of play space for children and plenty of chances to see the city from every angle. Low cost pizza places offer access to even more family fun without great cost.  
Greenville  
Head down south to this small city. You can visit the art museum for free and hike the Swamp Rabbit Trail. Hotels are plentiful and on the lower side of standard fees. Relax with the kids at one of many regional cheap eating places specializing in authentic and filling southern food.  
Jacksonville  
Beautiful Jacksonville makes an ideal getaway. Come here during the winter when the weather cools down just a little. There's plenty to do including the Zoo and Gardens as well as Kathryn Abbey Hanna Park. Stretch out on a local beach all day long. This is also the perfect place to plan a wedding. There are lots of affordable wedding venues like the Thresher Home Center. The natural scene is very much alive here with natural juice bars at every turn. Try one of many local seafood dishes. Fresh seafood is a stable of local menus. Most of all, relax in the sun all year long. You don't need a lot of money to enjoy a holiday in the sunshine.  
 Minneapolis / St. Paul  
This city on the rise is one that also won't ruin your budget. Take a local brewery tour from one of many regional breweries and enjoy free beer. Appreciate art at the equally free Minneapolis Institute of Art. If you're here during the summer, admission to the Minnesota state fair is also free. Stroll the streets and try some local favorites that take full advantage of the many types of fried cheese products.  
Santa Fe  
Lovely Santa Fe has historic roots going back many centuries. Modern Santa Fe is one of the most vibrant cities in Texas. Lots of museums are open for a small fee. They showcase the regional Native American culture. You'll also find many parks that make for a quiet afternoon in the area that lets you see the desert climate in person.