If you're into activities like paddleboarding, surfing, or swimming, not just any bathing suit will do. You need swimwear that will do more than look attractive but be comfortable, provide protection, stay intact, and support you in all the right places. Whether you're chasing the kids around the pool, swimming laps, or shredding some waves, a bathing suit containing these features below is your best bet.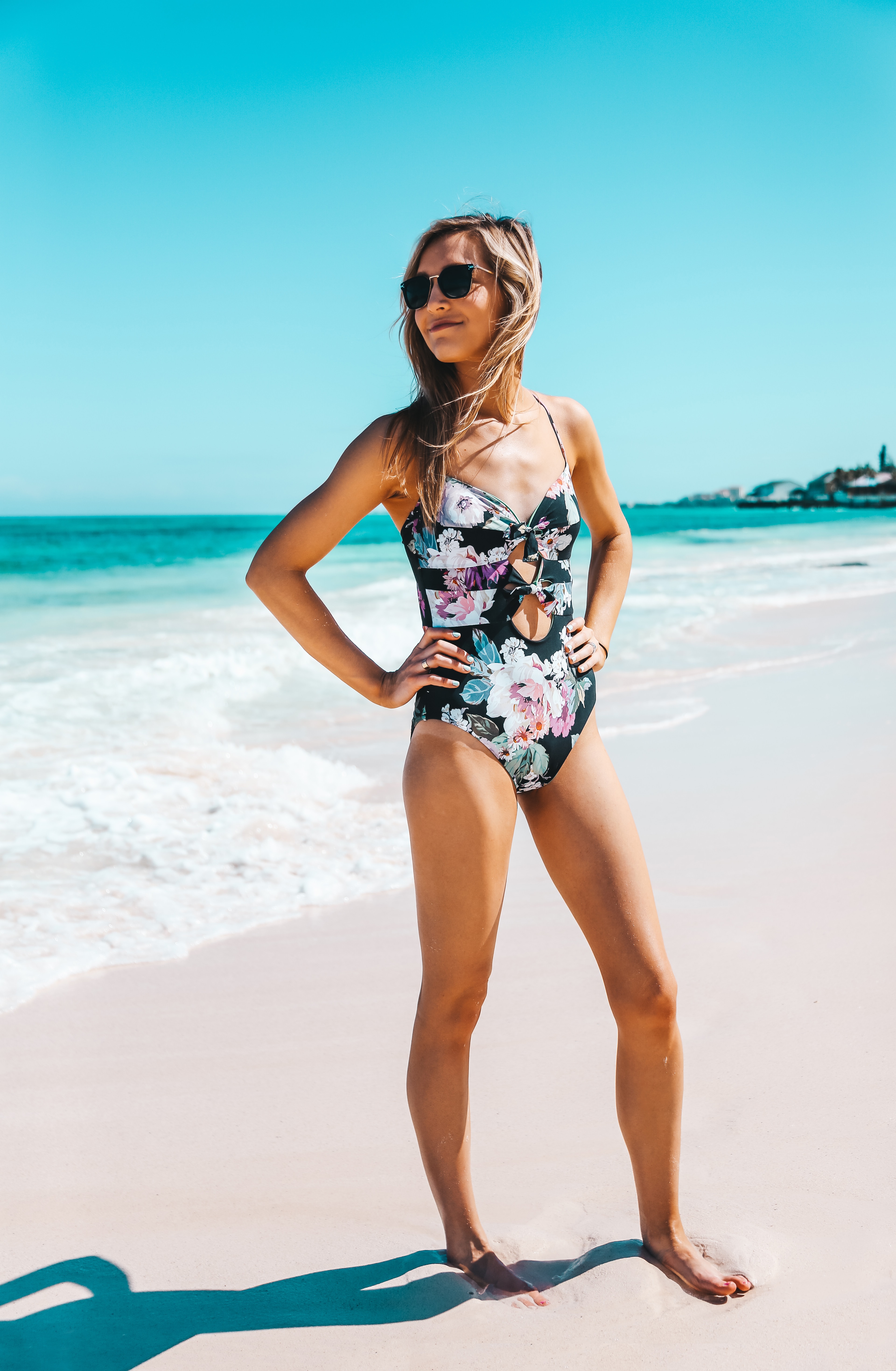 Coverage
Itty bitty bikinis might look great on swimsuit models but when you like to get active it may not be the best option. You need something that provides coverage so you don't have any wardrobe malfunctions while having a good time. When it comes to coverage going with a one-piece is the most popular option. However, other selections include going with a high-waist bikini or tankini or opting for a swimsuit with long sleeves. 
Quality Materials
As you're moving about through the waves you need a swimsuit that can withstand the rigors of the water. That's why it's important to select gear made of quality materials. These materials should be breathable for comfort but should also be designed to stay in place. For women who don't like dripping wet after getting out of the pool or off the beach look for quick-drying materials that get you dry in just a few minutes.
Protection
You're going to be out in the sun for hours. While a quick rub-down with sunscreen gives you the protection you need, it can't hurt to have a swimsuit that increases that protection. Rash guards are very popular for this reason. You can get short or long-sleeve guards to provide more coverage and protection from the sun.
Slimming Appearance
Of course, you want to look great while rocking your new swimsuit. If you're a bit self-conscious about your weight, there are bathing suits available to help you feel more confident. They have shaping swimwear which has built-in technology designed to pull you in in all the right places – especially around the stomach and rear end. 
Support
You can't very well enjoy yourself or engage in physical activities in a swimsuit that has all your business flopping around everywhere. You need support. As you shop for your next swimsuit look for features that will give you support in the areas you need it the most. This might include control-top to keep the stomach in, adjustable straps for extra breast support, or removable padding to keep "the girls" in place. 
Chlorine-Resistance
Do you spend a lot of time in the swimming pool? As you know most swimming pools are filled with chemicals like chlorine which helps to kill allergens and bacteria. It's great for the health and safety of the swimmers, but not so great for a traditional bathing suit. The harsh chemical can quickly begin eating away at your swimsuit causing it to lose color and durability. That's why it's best to look for a swimsuit that is made from materials that are resistant to chlorine. They last longer and are a lot more durable. 
Fit
Here's a really important factor to keep in mind when choosing an active swimsuit – fit. A swimsuit that doesn't fit well will mess up your performance and be a serious distraction. Imagine trying to swim a few laps in the pool but your top keeps falling down or hopping out of the ocean only to have to pick your bottoms up from your ankles. Not a pretty picture. So, be sure that the swimsuit you purchase has a snug fit so nothing falls off when you least expect it. 
Style
Now that you've gotten all the important elements out of the way you can look at the style of the swimsuits to make your final decision. Whether you want a one-piece or two, there are plenty of athletic pieces to meet your needs. Choose a style that makes you feel confident and accentuates your best assets. 
Water sports and other physical activities are a lot of fun. However, they're best enjoyed when you're properly dressed for the part. You don't want an attractive swimsuit that rides up your rear, falls off, fades over time, or doesn't provide proper support. Instead, embrace swimsuit season by using the above-referenced features as a guide to finding the perfect suit that looks great and meets all your athletic needs.