Many of us have recently got stuck into crafting for the first time. It's so satisfying to be able to sit on your own or with your kids and make something. And now some of us are thinking of developing our craft skills further by taking up sewing.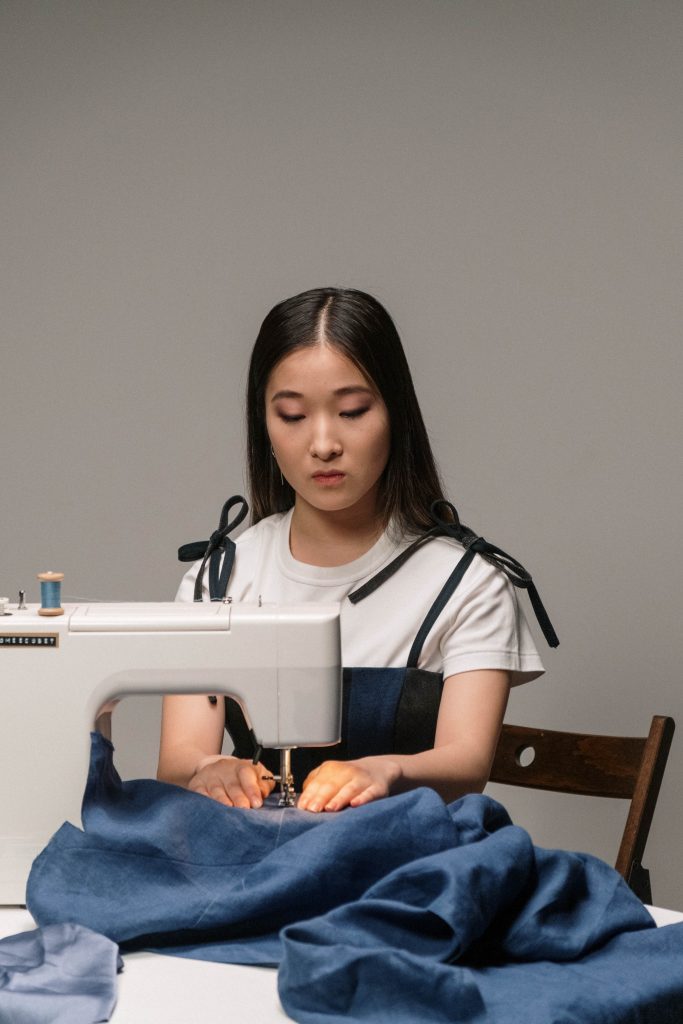 Being able to make and repair our own clothes or make gifts for friends and family, is an idea we all like the thought of. But putting it into practice is a bit trickier. First you need to set up some space in the home, then you need to find the right equipment. Sewing machines range from basic mechanical machines to professional electronic and computerized machines with a dizzying array of functions and features. So, where do you start and what do you look for? 
What to look for in a sewing machine 
First of all, a sewing machine needs to be easy to operate. So, you don't want too many advanced functions that can be confusing to use. And a clear and easy-to-read start-up manual is handy too. 
Any brands or machines that offer helpful extras and good support are ideal. Video tutorials and online chat services are a good start. And it's best to go for a trusted and established brand of machine, as they're likely to be more user-friendly and reliable. Once you've narrowed down your choice of brands, it's a good idea to look at sewing machine reviews to get a better idea of their pros and cons. Reviews from amateur crafters will be more useful to you than reviews from professional machinists though. 
If you're yet to set up a dedicated craft room in the house, then a compact and lightweight sewing machine is a must. Anything that's heavy and hard to set up will deter you from getting it out of the cupboard. 
Best machines adult beginners 
So, what sewing machines are on the market for beginners and what makes them so good? 
Brother are one of the top sewing machine brands on the market, but they have a wealth of models available, so you do need to choose wisely. The HC1850 has a handy drop-in bobbin for easy threading and an adjustable speed so you can work at a pace you feel comfortable. There's a start-stop function to limit your mistakes and extra functions for when you start to move onto more advanced sewing. If you want an even easier machine, the AE1700 has the drop-in bobbin function and a simple dial for choosing your stitch type. A DVD accompanies the machine to help get you started. 
If your machine needs to be portable, Singer's Start 1304 is nice and compact. And it's designed especially for beginners. It has minimal functions and features, to keep it simple to use. Alternatively, Haitral's popular Mini Sewing Machine is small and highly portable. Although it only has basic speed and stitch functions, so you may need to upgrade once you've got the hang of it. 
Best sewing machines for kids 
What if you're planning to sew with your kids too? Well, Magicfly's Portable Sewing Machine for Beginners is great for adults and children, so you can work on projects together. It has a safety guard to protect small fingers and enough stitch choices to keep you busy. It's small and lightweight with a variable speed, so it ticks a lot of boxes.