Whether you are a foodie by heart or enjoy trying and testing different cuisines to see which ones tantalize your taste buds, you need not spend thousands of dollars traveling the world in this pursuit. Instead, you can find impeccable food and wine spots in the United States. Almost every State offers a variety of delicious food spots, ranging from popular diners and restaurants to food markets and stalls selling meals packed with flavor.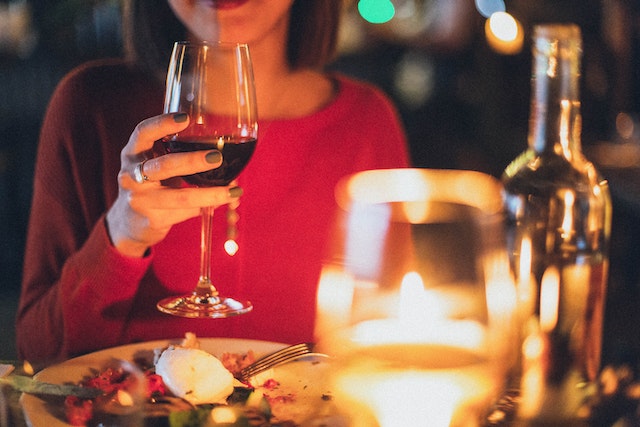 To make your life easier, here are the best places to travel to for food and drink your stomach and taste buds will never forget. 
The diversity among people living in Texas makes it the number one must-visit spot for unforgettable foods and good vibes. Inarguably the best foods exist where many cultures and ethnicities collide to create a fusion and variety of flavors. 
From Cajun and seafood boils to three-meat barbecue plates and buffets of regional Mexican cuisine, there's something for everyone in the Lone Star State. Within Texas, each major city brings something new to the food table, which is listed below for your ease: 
Houston- acclaimed for its Viet-Cajun crawfish, barbecue, chicken and waffles, tamales, pho, and kolaches, Houston is any foodie's heaven on earth. 

 

Dallas- this city is famous for its Tex-Mex, soul food, and Mariano's frozen margarita. 

 

Austin- home to breakfast tacos, chili, Franklin Barbecue's brisket, Torchy's queso, and chicken fried steak, visitors can enjoy many food options. 

 
Fredericksburg- this Texan town takes the top spot for exceptional

Texas Hill Country wineries

offering a plethora of local wines to sip away on. 

 

San Antonio- this is the Tex-Mex capital serving the best Mexican foods. The undisputed local choice is Blanco Café.

 
Another state all food gourmands must visit to have their cravings fulfilled is California. The Golden State is home to an abundance of culinary traditions, access to the ocean and its creatures, and horticulture on a large scale, allowing local food and drink businesses a chance to offer a selection of seafood to devour. You may not get the chance to try out every delicacy the state has to provide, but here are the best foods offered by some cities that you must consume at least once in your life: 
San Francisco- being the most restaurant-dense city in the United States, the city by the bay is home to multiple Michelin Star restaurants and acclaimed eateries. The must-tries here are cioppino from Ferry Plaza Seafood, oysters from Hog Island Oyster Co., and carnitas burrito from La Taqueria. 

 

Los Angeles- when visiting LA, you'll hear about In-n-Out's Double-Double everywhere, and rightfully so. Also, try out the avocado toast at Dinette, cobb salad at Fundamental LA, Melanie Wine Bar, and French dip from Phillippe's on the outskirts of the town. 

 

San Diego- Sunny San Diego is popular for its seafood, particularly the fish tacos at Blue Water Seafood Market & Grill.

 

Fresno- this is a great spot to try adobada tacos, Fresno State corn, and chicken pot pie from Grandmarie's Chicken Pie Shop in the Tower District. 

 
Being the most culturally packed State in the United States, New York has every cuisine imaginable within a few minutes of reach. There's not a single craving that can't be fulfilled here. With such a wide selection of foods to indulge in at any given moment, it is impossible to try out everything, but here's what the locals would suggest to any first-timers:  
Manhattan- the most iconic spots in the poshest area of the State include Keens Steakhouse, a favorite of Theodore Roosevelt, the hustling and bustling Chinatown market with delicious Chinese delicacies, and Manhattan clam chowder.

 

Queens- this borough's specialties are hidden in its bountiful corridors of street food, with hefty Mexican tortas, Veracruz-style seafood cocktails, and Bangladeshi chaat all prepared by immigrants who are experts at their craft. 

 

Harlem- this is the soul food station whose fried chicken, pork and beef ribs, potato salad, cornbread, mac & cheese, and a host of other edibles shall leave your heart warm and stomach comforted. 

 
Staten Island- for the best pizza in all of NYC, head to Denino's Pizzeria & Tavern and Nunzio's Pizzeria & Restaurant to get authentic Italian-style thin-crust pizzas torched in a brick oven. 

 
The hearty food cooked in this state is a treat for the senses. The rich, deep-fried, savory, and sweet cuisines existing here leave those who eat them hungry for more. The continents of Europe, the Caribbean, and Africa have influenced the flavor of Louisiana's most famous edibles, packing each bite with a punch of zest. Here's what will truly tickle your fancy when visiting this food heaven: 
New Orleans- starting with the star city of Louisiana, New Orleans can be credited on its own for putting Louisiana on the list of best places for foodies to travel to. Gumbo, jambalaya (best made at Mother's Restaurant), crawfish etouffee from Creole House, and beignets from Café du Monde are among the best foods the city presents. For the city's most iconic cocktail, Sezerac, head to The Sazerac Bar at The Roosevelt Hotel

.

 
Lafayette- the capital of Cajun country, Lafayette hosts the biggest and juiciest crawfish boil. Head to Cajun Claws or Hank's Crawfish for some authentic crawfish consumption. 

 

Scott- this city brings to you another Cajun roadside specialty, cracklins. These are the Louisiana version of pork rinds and can be found at Don's Specialty Meats to make for a delicious road-trip snack. 

 
The high-quality Whiskey and mouthwatering barbecue that Tennessee residents enjoy all year round is necessary for you to try on your first or next visit to the State. With its excellent geographic diversity and abundance of food choices, all three of your daily meals here shall take you on a ride, the Volunteer State way! Each city in the state has its unique specialties, which are listed ahead for you to add to your list: 
Nashville- this city is currently the hottest in the food scene, taking the world by storm through its Nashville hot chicken. There are multiple joints in the city to try the savory and crunchy goodness, but Prince's Hot Chicken takes the lead and is the local's favorite. Other delicious foods to try here are 'Meat and Three' from Arnold's Country Kitchen, biscuits and gravy from Biscuit Love, and Tennessee Whiskey from the Nelson's Green Brier Distillery. 

 

Memphis- barbecue fans in Memphis love dry ribs, particularly those from Charlie Vergo's Rendezvous, and a whipped banana pudding from Central BBQ afterward to end their hearty meal. 

 

Knoxville- Greens and Potlikker from Sweet P's Barbecue and Soul House are a local favorite amongst residents of this City. They also enjoy the strong flavors of the ramp, a category of alliums similar to leek and garlic, which restaurants such as Knoxville's J.C. Holdway are experts at incorporating into their cuisines. 

 
Conclusion 
All in all, delightful foods and exceptional wines are all around those living the American dream. Each state harbors within it a wide selection of enticing cuisines to devour. However, the five states listed above will never disappoint you with the variety, authenticity, taste, and caliber of dishes and beverages they have to serve. You need not travel to the world's furthest places to try authentic and enjoyable foods any longer, as they are all present in these five States, waiting for you to try them out for yourself!