Best Herbs For Drying
Being able to dry fresh herbs can open up a whole new way to use your favorite herbs for months to come. Selecting the best herbs to dry in your home for use in the kitchen, in beauty treatments and in cleaning solutions is easy once you know what to look for. There are some herbs that dry better and faster than others, and there are also herbs that store better when they are dry compared to others. If you want to grow herbs for drying when the season is coming to an end, think about what you are most interested in using dry herbs for and then plan out your garden according to your needs.
These are some of the best and easiest herbs to grow for drying. Make sure that you watch each plant closely for the best time to cut because every plant has a best time to snip in order to capture the most fragrance or best blooms possible.
Thyme
Thyme is a great plant for drying, and the perfect one for beginners to start with. Because its stems and leaves are very thin and already dry for the most part, it does not take much effort or time to gather and dry the plant. Most thyme plants will flower after several weeks, so watch for tiny buds to appear and cut the stems immediately. Gather up thyme stems and hang in a clean paper bag to dry.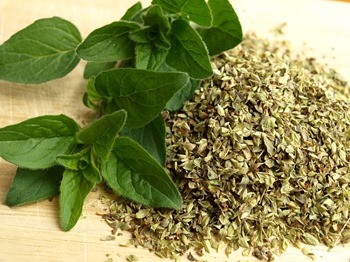 Rosemary
Rosemary plants are easy to grow, needing only a well drained location in full sun where they can spread their stems. Perfect for runs and spice mixes, rosemary leaves should be gathered for drying when you notice their fragrance without even having to brush the leaves. Gather sprigs early in the morning, or when several days have passed without the plant being rained on.
Tarragon
Tarragon is a culinary herb that can be gathered, dried and then ground into a powder for use in chili, spices, meat and sauce. Tarragon keeps its flavor well when dried and it only takes a little to season any dish you want to use it on.
Cilantro
Cilantro is the name used when referring to the plant you want to grow. Coriander is the name given to the seed that is most often dried and then used in cooking. While cilantro makes a great fresh addition to food, it does not dry well. Coriander on the other hand is incredibly easy to dry, just gather and place in a dry, dark corner.
Oregano
This Mediterranean herb has leaves that are made for drying, though they need to be gathered right before the leaves of the plant begin to bud, otherwise they lose much of their flavor. If you want to ensure that the plant continues to grow, don't snip entire stems off, but remove only the leaves that are in the middle of the plant, leaving the youngest leaves to continue gathering food.
Do you grow, harvest & dry your own herbs? Which ones?