When in Florida, go to Orlando, and there are several theme parks that you, especially your kids, can enjoy. You have gone a long way in planning and saving up for a trip, and the whole family deserves a break. This pandemic has been very heavy for all of us, and a vacation with your loved ones in Orlando, Florida, can take the edge off. With that, you and the kiddos need to visit these theme parks ASAP! Also, if you need car services, you can always lean on StressFreeCarRental.com to get you to the parks as quickly as possible!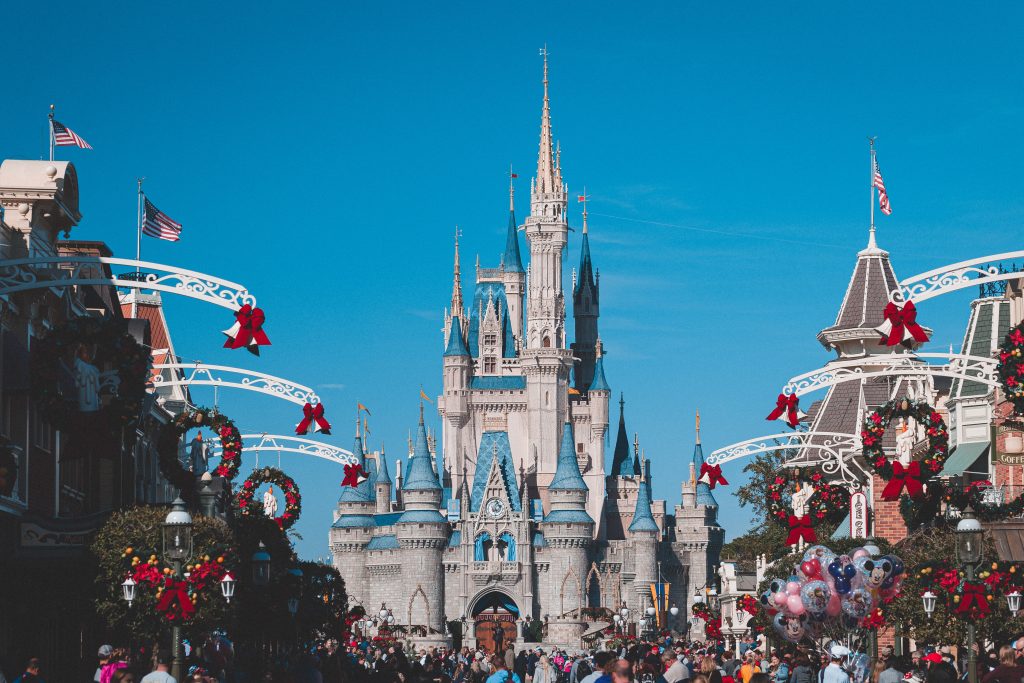 Magic Kingdom Park 
 If you have toddlers, then you need to bring them to the Magic Kingdom. Of course, it is a Disney World theme park, and as the name explicitly says, it is full of magic! (for a 4-year-old, at least) The park operates from 9 in the morning until ten at night. Stay there the whole day to enjoy what this park has to offer. 
Seven Dwarfs Mine Train – This is a three-minute roller coaster ride that is suitable for young children. The whole experience will last for about three minutes, and it will showcase a steep hill wherein the seven dwarfs are mining the diamonds. There are four various jewels in the mine that are very colorful. You will hear the Heigh-Ho dwarf song once you enter, and as the ride ends, a dancing Snow White will be seen. Kids will love it!

 
 Space Mountain – How about going to outer space while within the park? Remember how amazed you once were, as a child, when watching cartoons about the moon, the stars, and the other planets in the universe? Well, it is now your kids' turn to be awed at such a show. Go to Space Mountain and experience "flying a rocket" in space. You will see black holes, shooting stars, constellations, and more. And yes, the whole ride will be dark and running at 28 miles per hour! How exciting!

 
Peter Pan's Flight – And off we go! Peter Pan's Flight is a great place to visit in the Magic Kingdom. You will see the home of Wendy Darling and her siblings right before you board the flight. It is entirely magical and so fantastical that you will feel like one of the Lost Boys! Of course, to enjoy the trip, you will ride a pirate ship and venture the streets of London, with a view from the top, and with the Pan!

 
SeaWorld Orlando 
This is a water theme park that is best for kids five to ten years of age. The SeaWorld Orlando Park is not just fun. It is also very educational. Inside the park, some exhibits feature life at sea and the ocean, and get this – kids can have a close-up of baby dolphins, sea lions, and other almost mythical sea creatures. How fun! 
Universal Studios Florida 
Who wouldn't love to visit a Universal Studios theme park? This is a park, not just for kids. It is a park made for the whole family! Bring grandma and grandpa too, and they will have the best time ever. The park has the best movie-themed attractions. Make sure to go inside Harry Potter and the Escape from Gringotts. Another well-reviewed attraction in Universal Studios Florida is the Hollywood Rip Ride Rockit roller coaster ride. If you dare to ride a roller coaster that runs up to 65 miles per hour, then Rip Ride is for you. Transformers 3D is also a must-see. Enjoy the theme park for a whole day! 
Universal's Islands of Adventure 
This theme park is best for the bigger kids. It has thrilling rides like Hulk's roller coaster, Hagrid's bike adventure, and the roller coaster by Jurassic World. The park is a haven for Harry Potter fans since you can ride the Hogwarts Express and explore Diagon Alley. You must also visit Harry Potter and the Forbidden Journey at Hogwarts Castle. Yes, the castle is right there! 
It does not matter how young or old you are. In Florida, specifically in Orlando, there are theme parks that you can go to, which will release your inner child. Of course, if you are already a child, then maybe release your excitement? Have fun, and enjoy what these theme parks have to offer.