For some families, the dog is just as much as family members as anyone else, and this means taking Fido along for family vacations. However, not all destinations are dog friendly, which means while you can bring your pet, he or she will spend most of his time locked up in the hotel—if you can even find one that will allow your dog to stay inside. However, just because you want to bring your dog along on vacation doesn't mean you should suffer trying to find the right options. Check out the nest family vacation destinations where Fido is more than welcome too.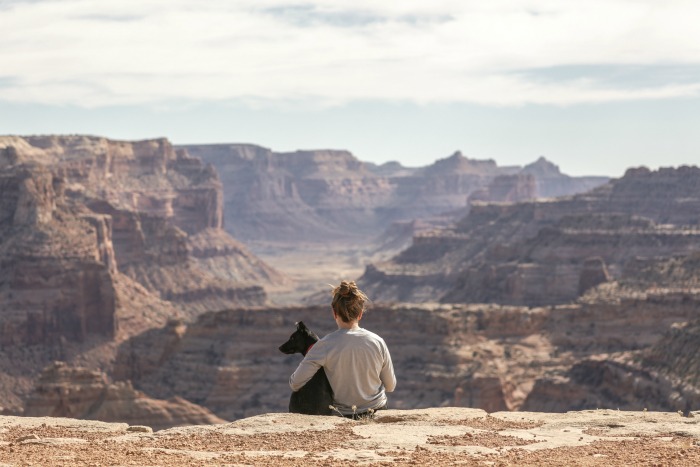 Photo by Patrick Hendry on Unsplash
Los Angeles, California 
LA is known for a lot of things, and being dog friendly is one of them. After all, how many celebrities bring their small dogs everywhere? If you want a dog friendly city, Los Angeles is one you'll want to experience. There are plenty of restaurants and parks that your dog can visit with you, but you may need to leave him or her behind when you visit things like Disneyland or Universal Studios Hollywood. However, if you want to explore the Hollywood Walk of Fame, your dog can come along for the trip. 
San Diego, California  
California is a pretty popular dog friendly state, and you can add San Diego to the list. Not only are there plenty of beaches your dog can enjoy, but you'll be amazed at how many locations are dog friendly. In fact, the Patio on Lamont restaurant offers homemade dog biscuits and food your pooch can eat while on vacation. Plus, there are also plenty of dog parks where your four-legged friend can meet some new buddies of his or her own.  
Austin, Texas 
If you'd like to go somewhere other than California with your pooch, you're in luck. Austin, Texas has a variety of things for your pooch to enjoy while traveling with the family. For instance, there are dog-friendly beaches where you can spend the day in the sun with your pup. In addition, there are local dog food bakeries and dog friendly restaurants you can visit, and the town also hosts some dog-friendly events too, so be sure to look ahead before you book your vacation.  
Asheville, North Carolina 
Moving along toward the East Coast, and you'll find Asheville, North Carolina as one of the best dog-friendly vacation destinations. The Biltmore Estate is dog friendly, and you and your pooch will enjoy all the scenery that's available at this location. There's also a dog park equipped with its own river, so if your dog likes the water or just wants to cool off, they can do so with other dogs in the area. And if you want to head somewhere that may not allow your dog to come with, you can take advantage of the many doggy daycares in the area.  
Key West, Florida 
Key West, Florida is a popular vacation destination because it offers amazing views and great weather, and it's even a dog friendly town. The Key West Dog Beach is a fun place for you to go with your pup and enjoy a day on the sand with others who have dogs. There's also companies that allow you to rent kayaks or other water-based activities that your dog can come along for the ride. Finally, when you're hungry, find the local restaurants that are dog friendly, and some even have their own dog-friendly menus so your pup can order something to eat too. 
Washington DC 
If you want some history on your vacation, then Washington DC is a great place to visit. What makes it even more special is that you can bring your dog along for the trip too. While your pooch may not be able to enter the historic monuments, there are a lot of dog-friendly hotels in the area along with many dog parks you can visit. Plus, there's even waterfront parks for your pooch to enjoy, and don't forget to check out the local restaurants that are happy to welcome your pooch with a bowl of water and some much appreciated attention. 
Portland, Oregon 
Portland is known for its beauty and its rustic adventures, which is perfect for those with dog. From hiking trails to water, there is a lot for you to enjoy with your dog. Plus, restaurants like the Tin Shed Garden Café is dog friendly and even has a dog menu just for your special pet. 
If you want to travel with your dog, don't be afraid to check out any of these dog-friendly cities and let your dog make memories along with the rest of you.