Best Beaches to Explore on a Caribbean Cruise
Experienced Caribbean cruise-goers know that the fun starts not when you get on board, but the minute you start planning your vacation. Let's be honest, cruises are a major purchase for most of us, so it's worth spending some day-dreaming time on which stopovers you want to include. For many people that means selecting good beaches — check out these recommendations.
1. Jamaica is a popular cruise destination with magnificent beaches that stretch literally for miles. But the best is arguably the famous Montego Bay with its calm waters, pristine sand and a lovely setting. It's surprisingly quiet too, due to a ban on radios, but still has much to offer locals and tourists alike such as beach bars serving delicious patties and other local delicacies.
2. In the eastern Caribbean, Nassau is a wonderful destination. Here the top tourist beach is Cable Beach with its fine white sands and great facilities for everything from jet skiing to snorkeling.
3. Still in the east of the area, if you prefer something a little quieter then the tropical paradise of Barbados with its friendly people and relaxed atmosphere may be for you. Head for Mullins Bay where you'll not only soft sand and palm trees but exceptionally clear waters too. Expect great views of shoals of tropical fish and shellfish and even the occasional glimpse of sea turtles swimming close to shore — a paradise for snorkeling and SCUBA enthusiasts.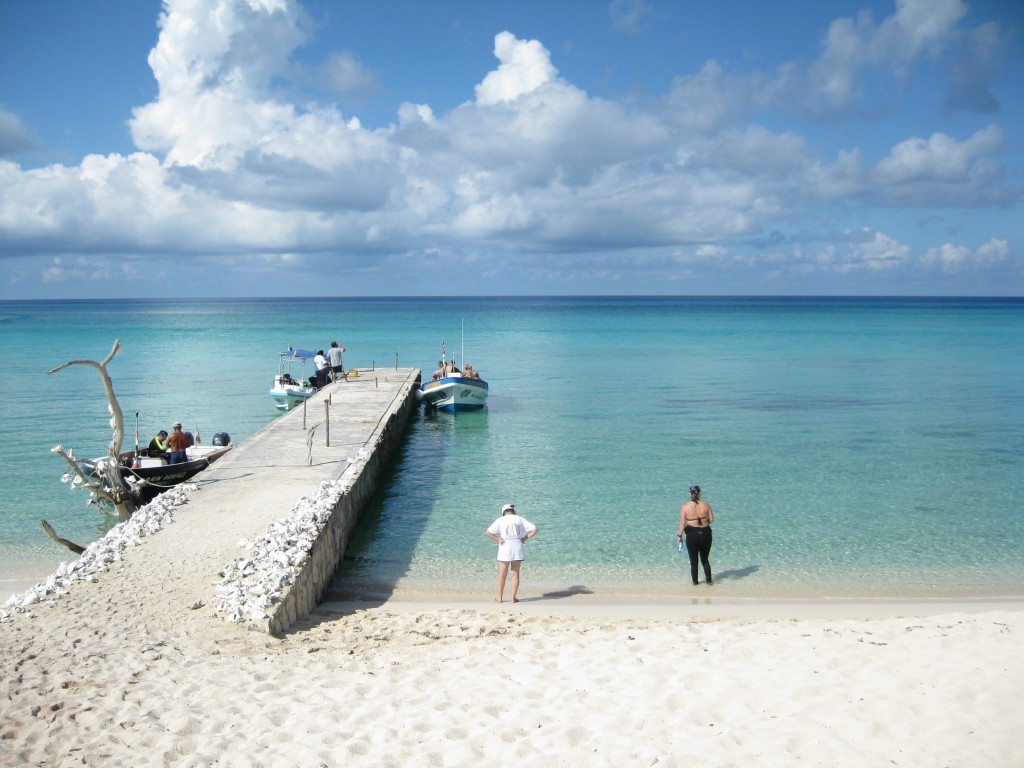 4. If your Caribbean Cruise takes you to the west, Mexico is a terrific option. Of its many wonderful beaches it's worth considering Cozumel, an island just off the Yucatan peninsula. With an average all year temperature of 80 degrees Fahrenheit the beach is always a delight but the real attraction is the marine life around the nearby reef system with its turtles, seabirds and tropical fish.
5. If the ever fascinating island of Cuba is on your list of stopovers then you should visit Playa Sirena. On an island where tourist facilities are perhaps not always as fully developed as elsewhere in the region, this beach scores highly. Expect boats and fishing gear for hire, shower and toilet facilities as well as excellent restaurant options a short walk from the water's edge.
If it's feeling a little cold and miserable at home, get those maps and brochures out and start dreaming — the fun starts now.
Image by kevint3141, used under Creative Commons license