Berry Burst Chocolate Covered Oreo Pops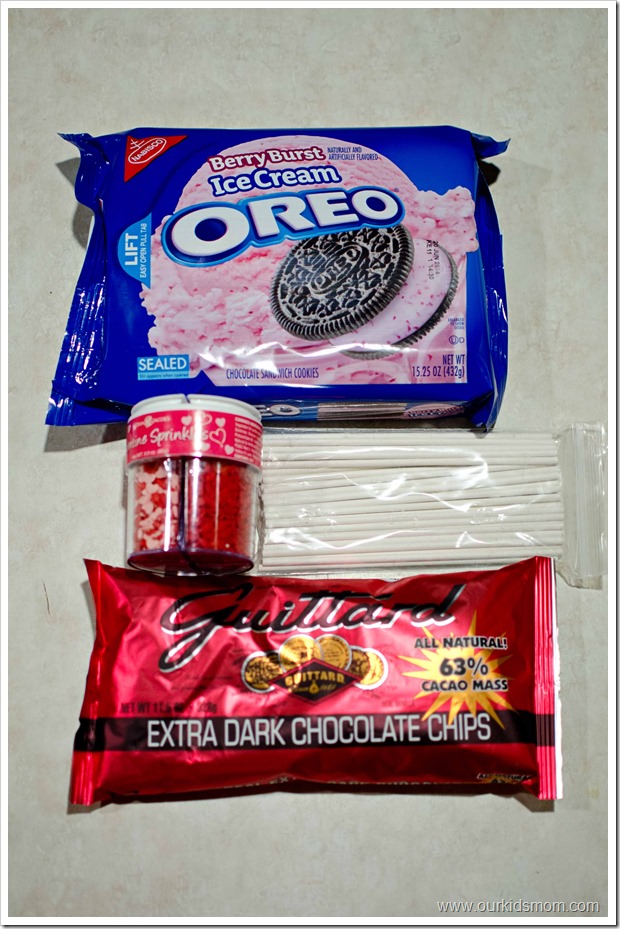 Earlier this month we shared our chocolate covered strawberries on the blog. We had a little chocolate left over so the kids dipped their Oreos in it. That's when I decided to make a chocolate covered Oreo Pops dessert.
I started with dark chocolate chips, some Oreos (Berry Burst for Valentines Day), cake pop sticks and sprinkles.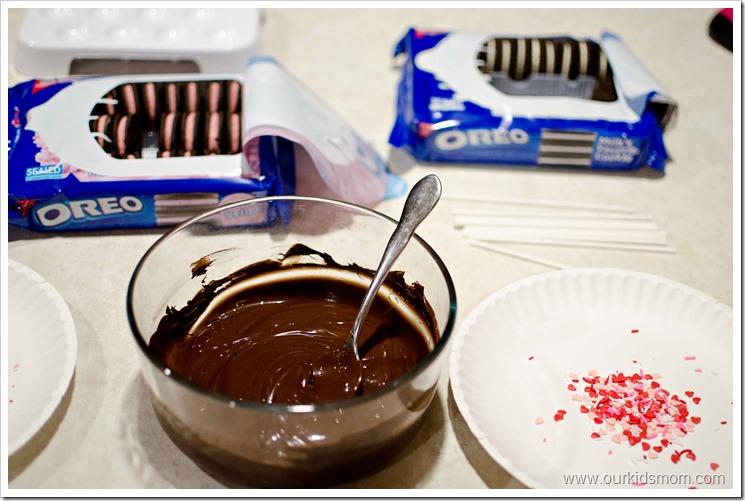 The easiest way to melt the chocolate is in a glass bowl in the microwave.
Place the bowl of chocolate chips into the microwave and heat for 2 minutes on 50% power. Take the bowl out, stir and replace back in the microwave for 30 seconds at a time at 50% power until they are completely melted after stirring. If your chocolate seems thick, add 1/4 tsp oil and mix. This should thin it out enough, but not so much that you would have a sauce.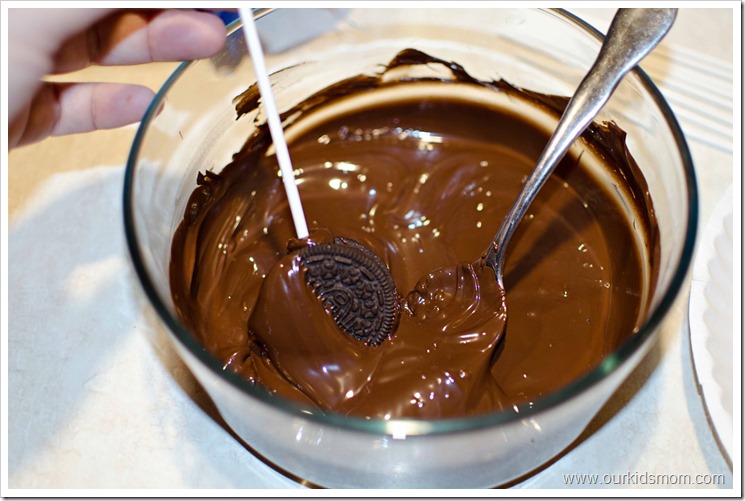 Slowly put the cake pop stick into the Oreo. The Oreo will spin on it, so carefully dip it into the chocolate and coat it with a spoon. Place the Oreo Pop onto waxed paper and allow to dry. If you want to add sprinkles, do so while the chocolate is wet. When the chocolate dries, it will solidify the stick in the pop and it will stop spinning.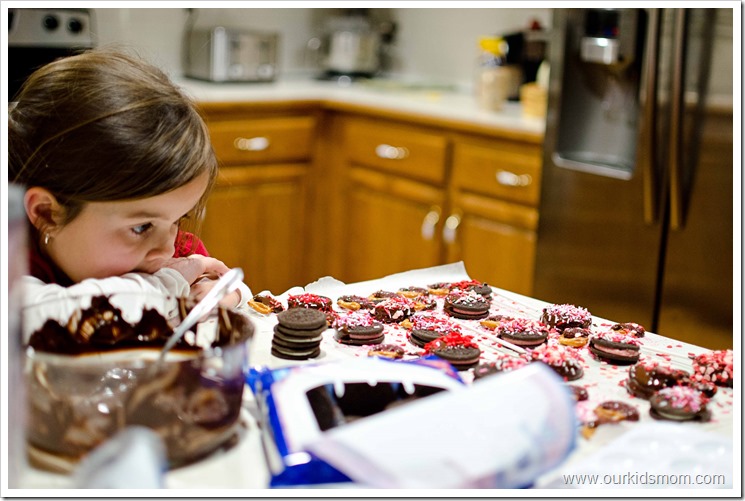 The hardest part is the wait… just ask Emma.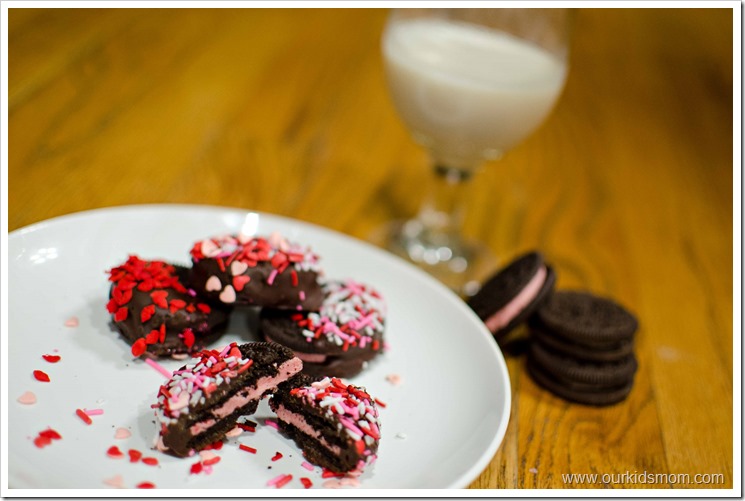 I also decided to dip some of the cookies partially into the chocolate. They were pretty… and mmmmm.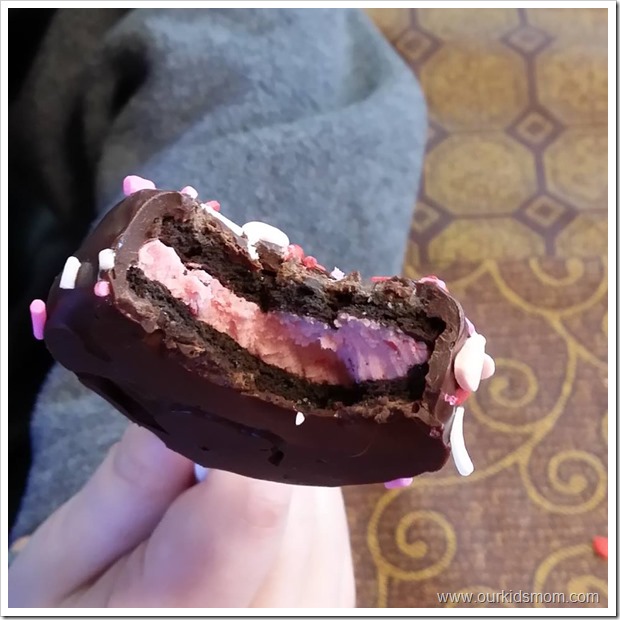 Emma and Ethan loved the Burry Burst Oreos covered in the dark chocolate. The grown ups went for the regular Oreos covered in dark chocolate.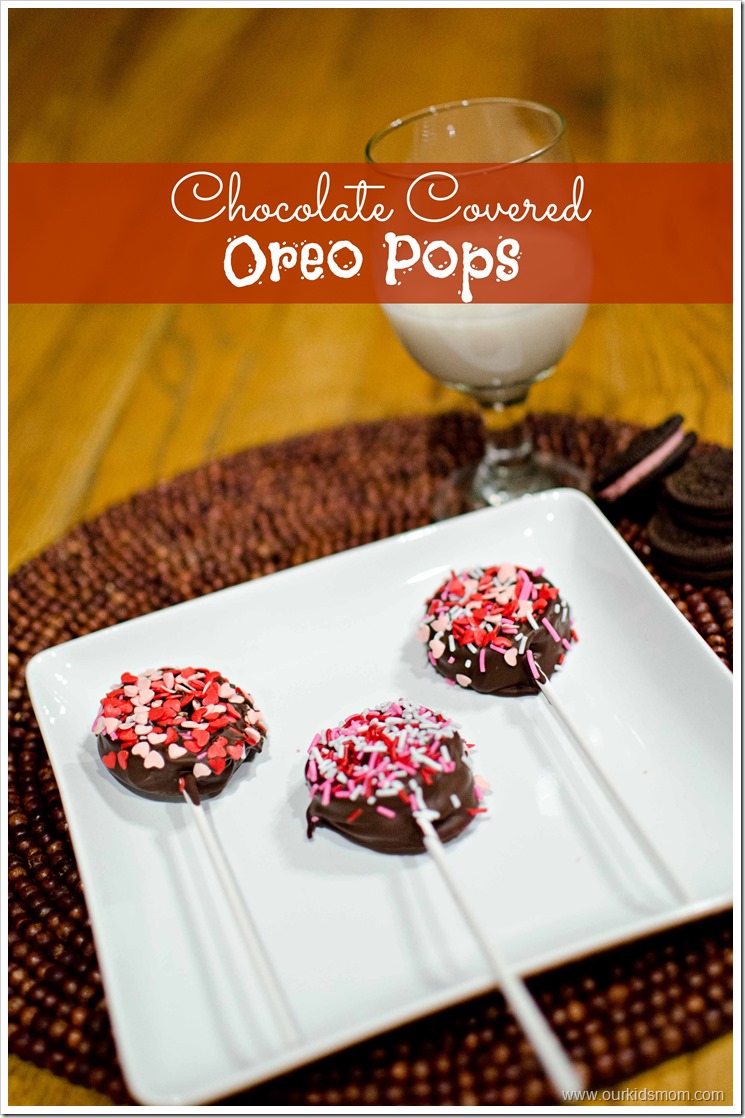 Don't limit yourself to strawberries and Oreos… think pretzels, bananas… anything you love chocolate with!
Enjoy!