Bella Portable 6.5QT Slow Cooker With Searing Pot
Sample received. All opinions are my own.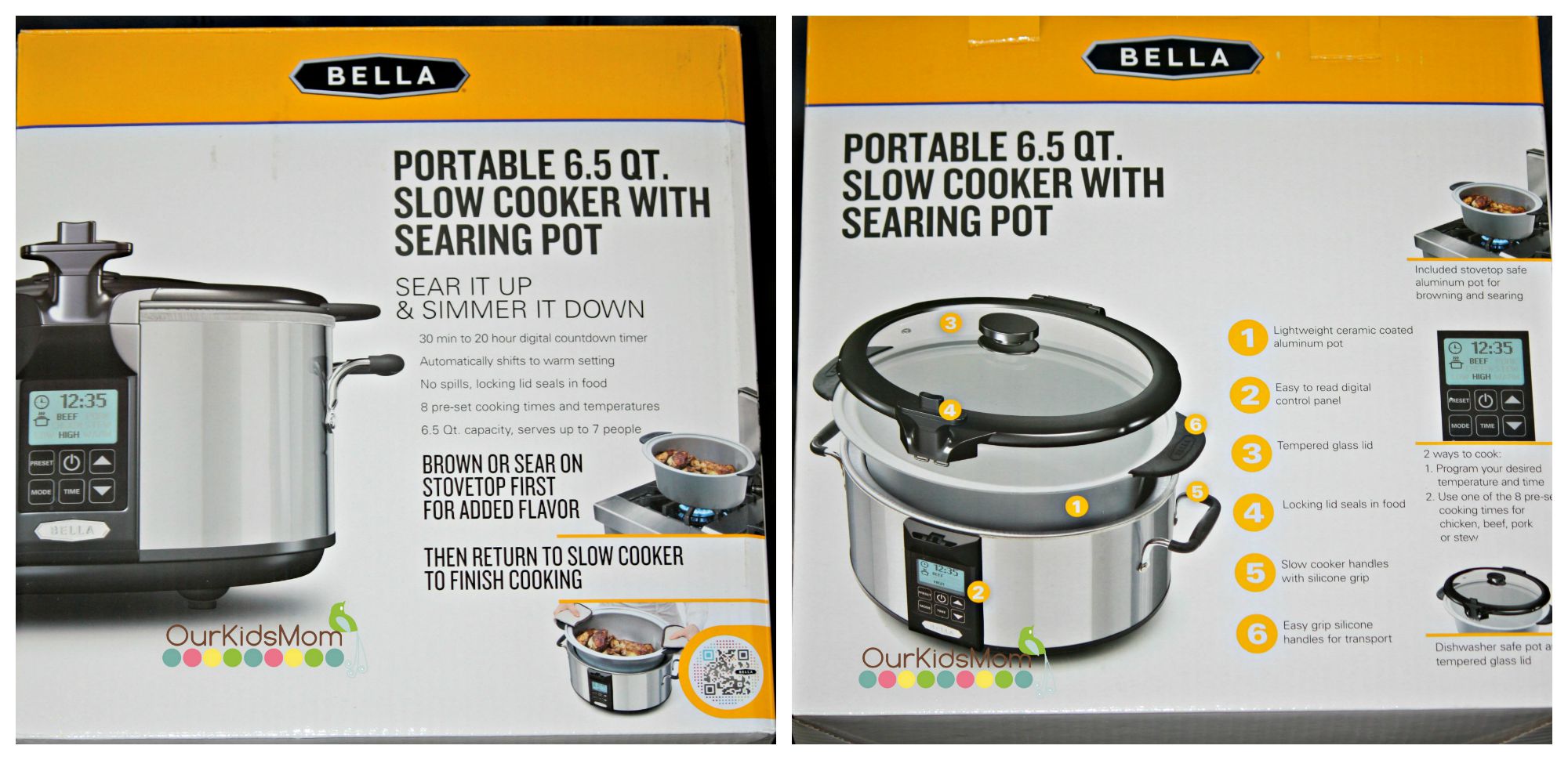 Being a mom is tough work and makes for a busy life. School is back in and although I love the routine in life, all the extracurricular activities start adding up. For us it's piano lessons, dance and hockey on top of working. Having crazy busy days means that it's harder to have time to cook a good meal for your family.
I was sent the Portable 6.5QT slow cooker with searing pot from Bella to help with my busy family meal planning.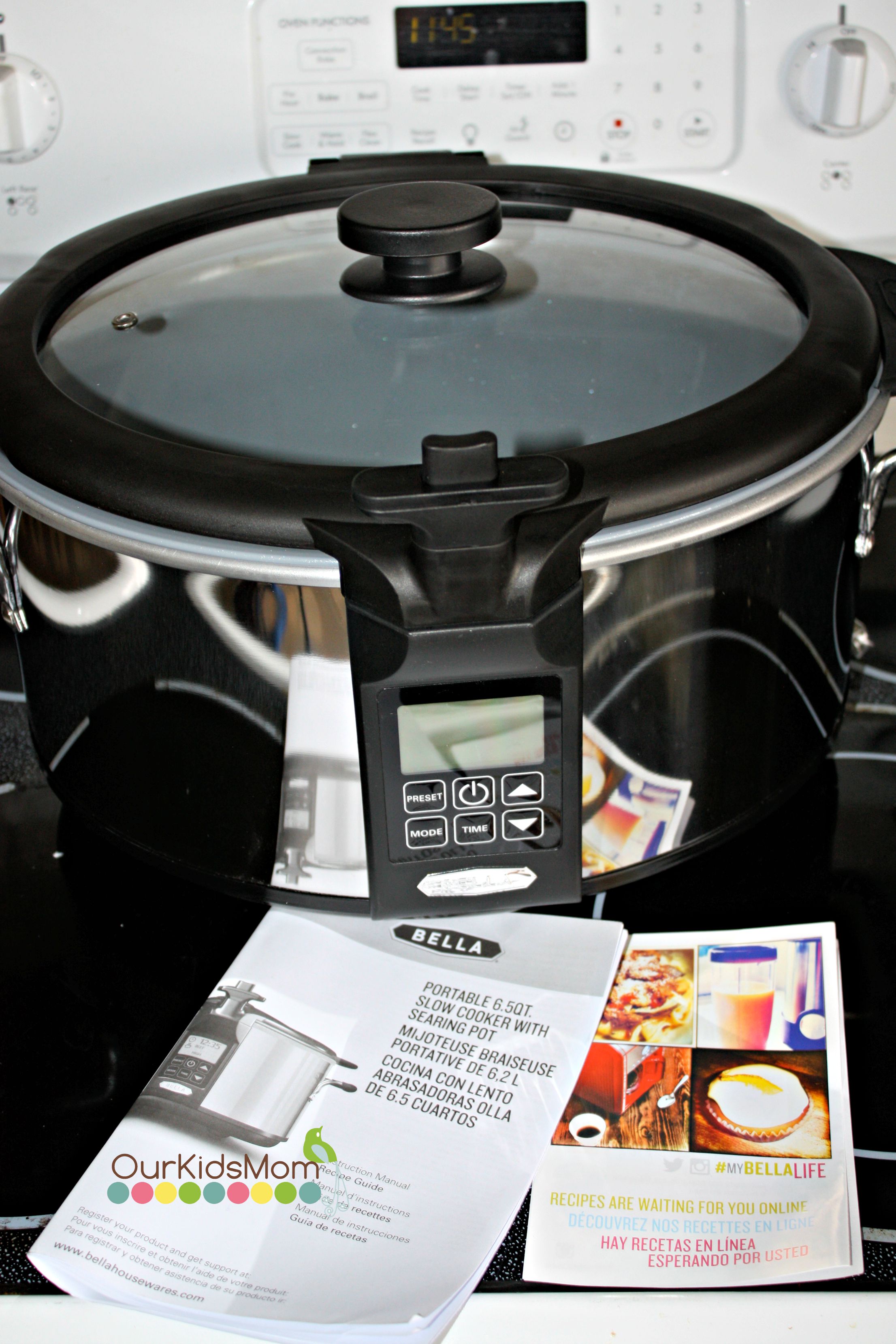 The exterior is stainless and the pot is a ceramic coated aluminum pot. With the blue lit up digital countdown timer display on the front it makes having a slow cooker sitting on your counter eye pleasing.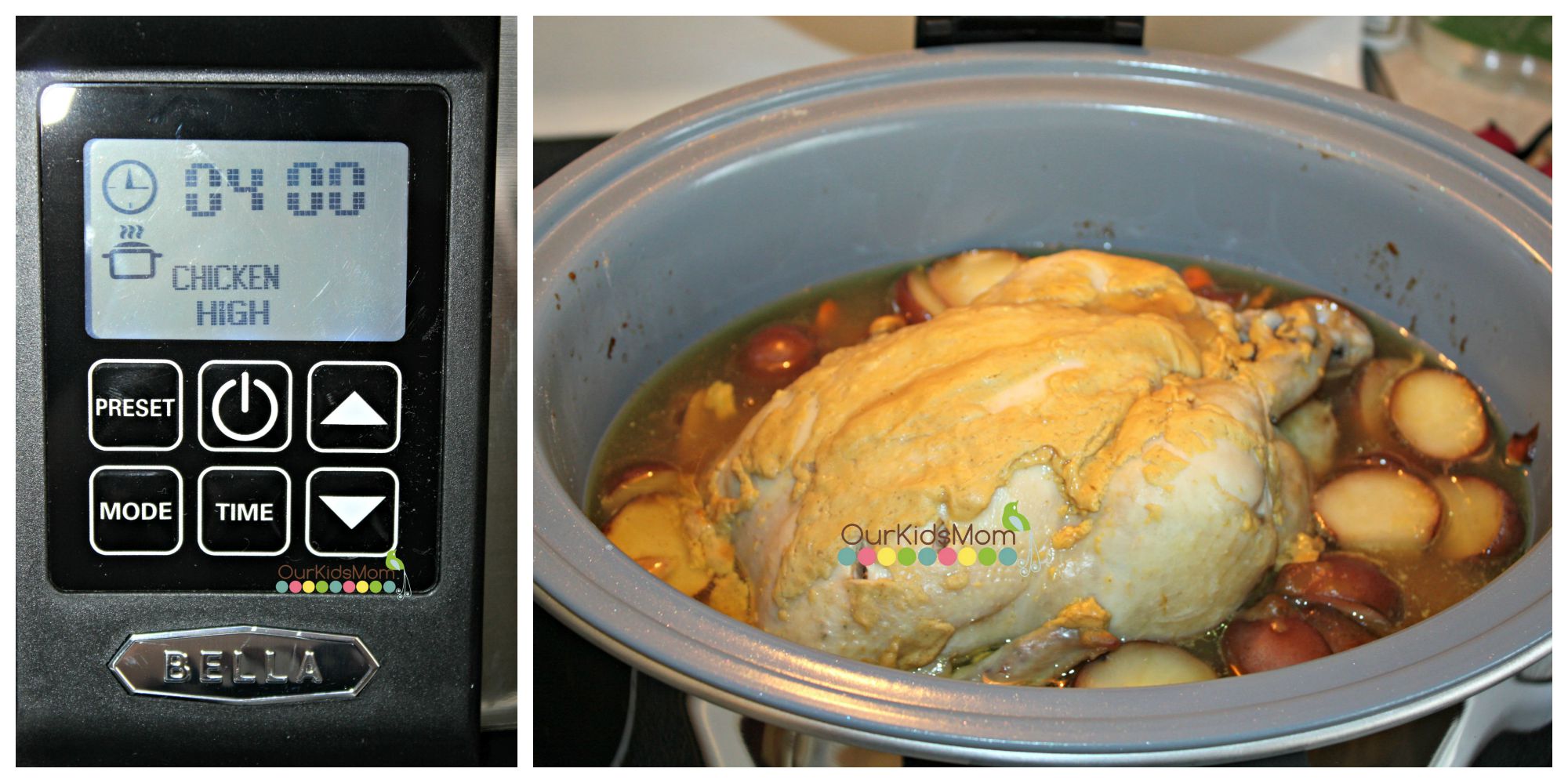 I was excited to cook an entire chicken meal in the slow cooker so when I came home from work supper would be ready.
There are 8 preset cooking times and temperatures. Select your meat on the preset, then select time. I like that even though these are preset times you can still go in and adjust the time to add more or less if needed. The timer has a huge range from 30 minutes to 20 hours, giving you plenty of time to get your meal done to perfection.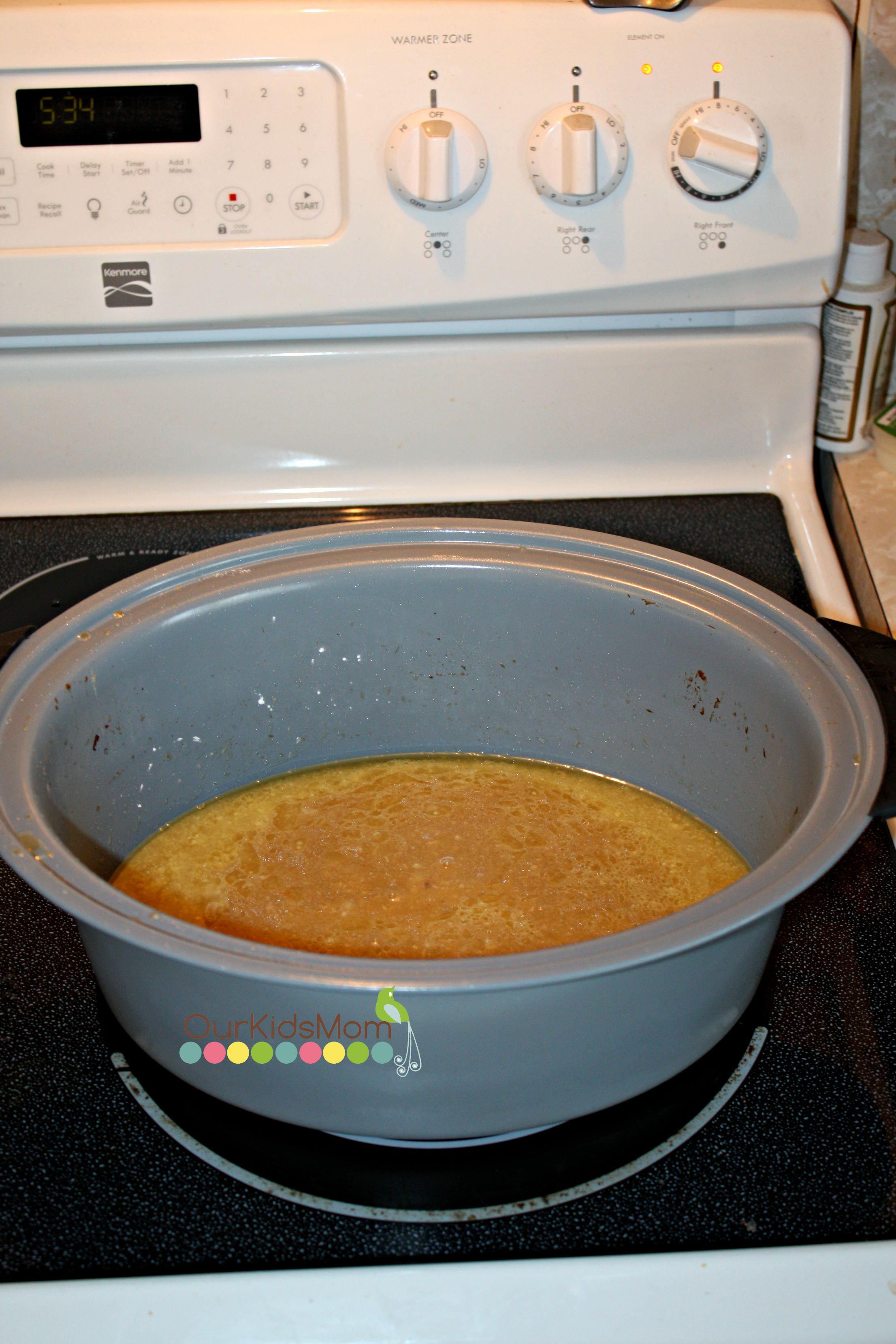 The best thing about this slow cooker is that you can remove the insert and it is now a searing pot. Yes that's right you can set the insert directly onto your stove-top! You can now pre-sear your meat directly in the slow cooker insert, or use it as I did. After cooking my chicken I made the gravy in the searing pot rather then transferring all the juices into another pot. This helped me save clean up time with fewer dishes to clean.

While your food is cooking the lid locks down. I do find you have to push down pretty firmly to get that lock to latch, but once it's locked I know it's well sealed and I don't have to worry about spills happening with my kids around.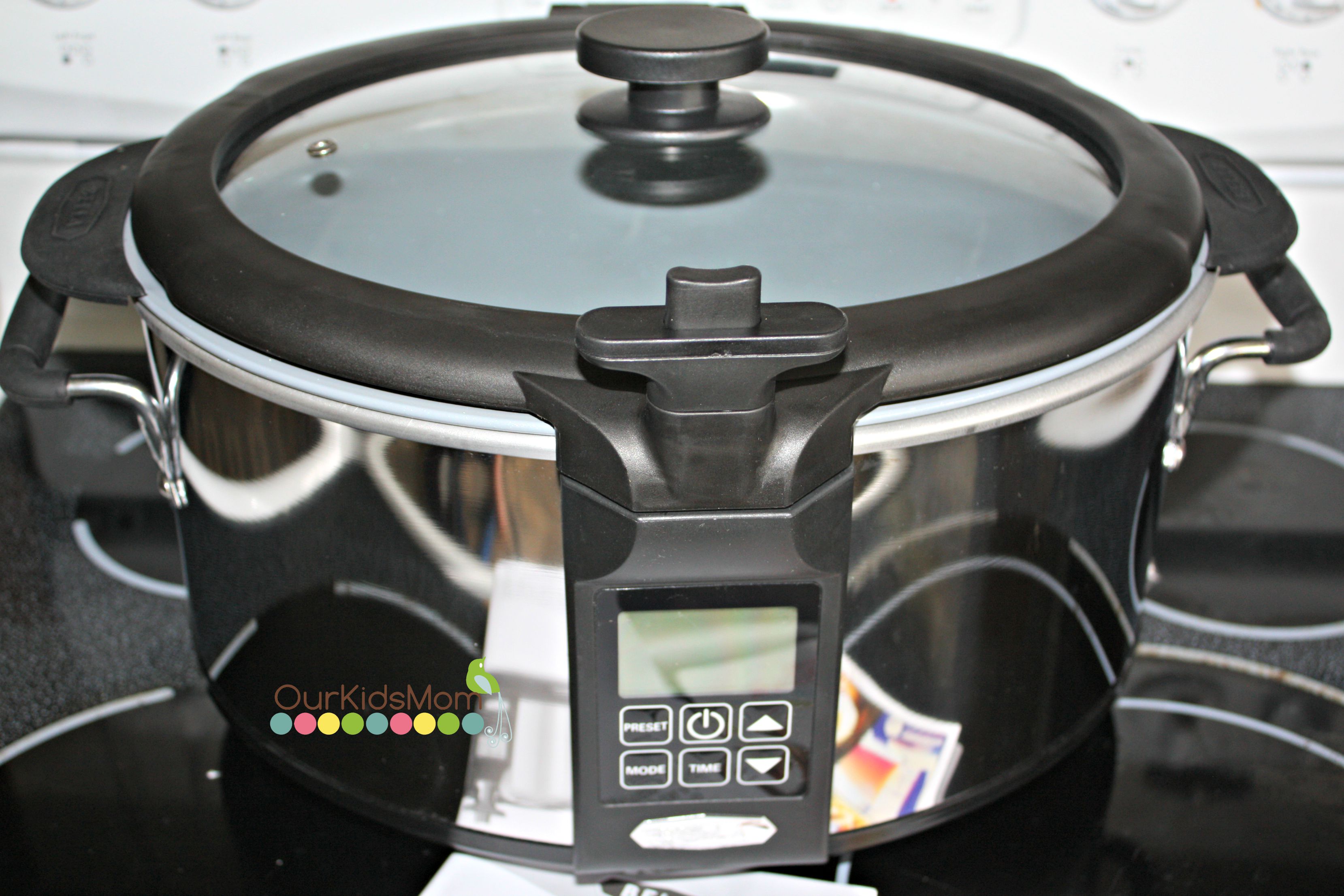 Another nice feature of this slow cooker is how light it is. Honestly when I got the mail and it was all contained in the shipping box I though they must have made a mistake and sent something else as the box was very light. Other slow cookers can get so heavy once you have it loaded up that it become awkward and dangerous to be moving it around. The Bella slow cooker remained light and very manageable to move and transport.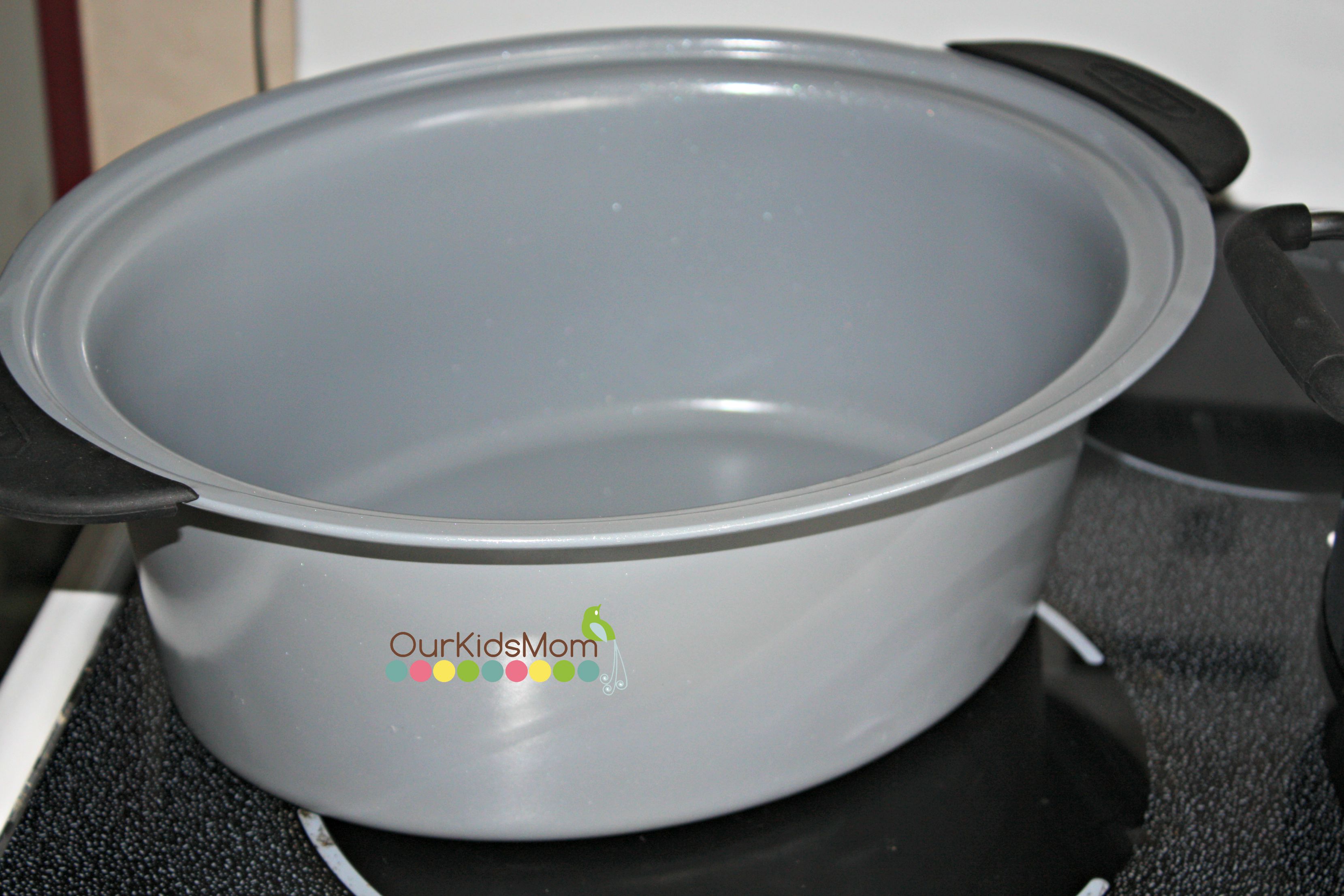 I am loving the large 6.5qt capacity. There is plenty of room for a whole meal for my entire family plus room for company or leftovers. This slow cooker is so unique and full of great features that I personally think every house should have the Bella portable slow cooker.
Head over to www.bellahousewares.com and make cooking supper easy and fun.