Sample received. All opinions are my own.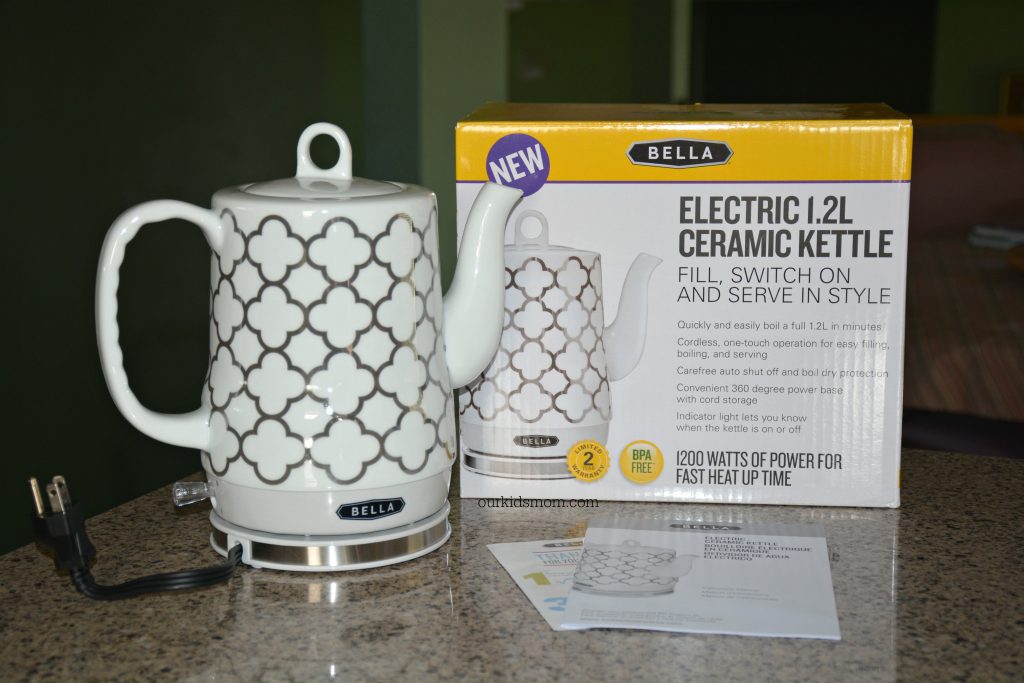 With Mother's Day right around the corner it seems everyone is in search of the perfect gift for the Mom in their lives. Sometimes picking that gift can be a frustrating task, but this year I found a gift that is sure to make Mom smile. Bella Housewares has a new line of electric ceramic kettles that are not only super efficient, but very aesthetically pleasing as well.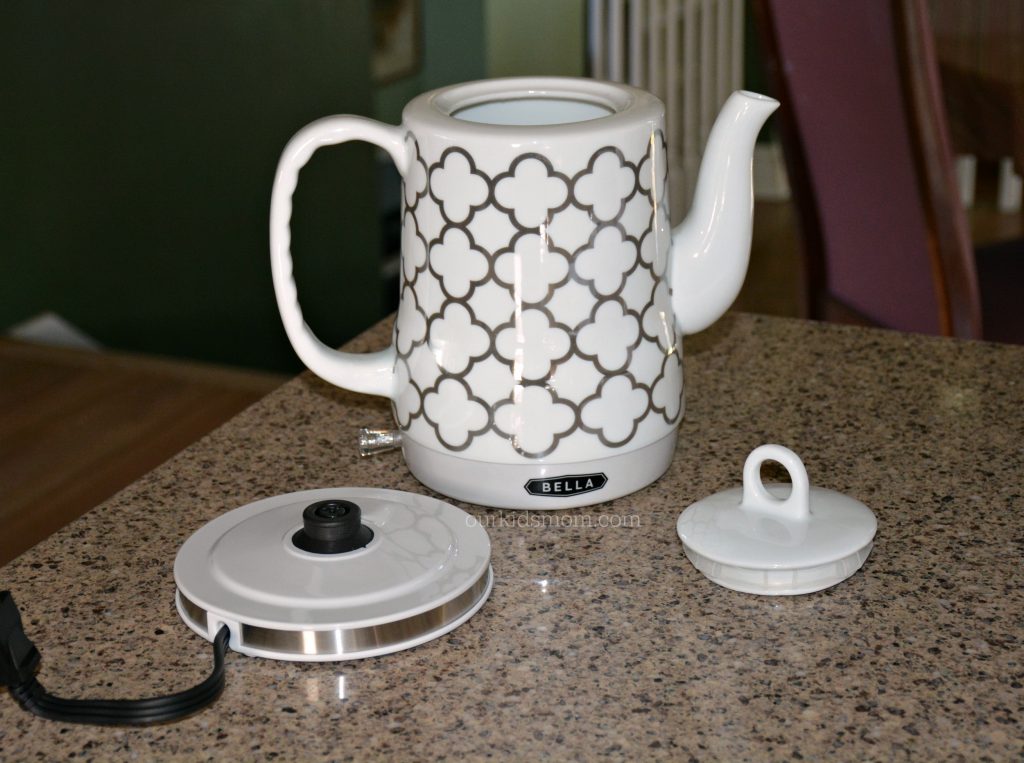 Bella's electric ceramic kettle takes making hot water from the stove top with the old fashion tea pot to the countertop or even your tabletop with a stylish portable pot. The kettle is comprised of 3 separate pieces: the heating base, the pot and the lid. There is no wrong or right way to place the kettle on the base, just place it on and with one touch the 1200 watts of power provides a fast heat up so you don't have to wait long for your favorite hot beverage like tea or hot chocolate… or even for your hot water based foods like soup and oatmeal!
If you are a multi-tasker like me, start your hot water and walk away knowing that the auto shut-off and boil dry protection is there to back you up. You'll always know when the kettle is on or off, thanks to the indicator light under the handle.
Some of the notable features of the electric ceramic kettle are:
1200 Watts for fast heat up time
Quickly and easily boil a full 1.2L in minutes
one-touch operation for easy filling
Carefree auto shut-off and boil dry protection
Convenient 360 degree power base with cord storage
Indicator light lets you know when the kettle is on or off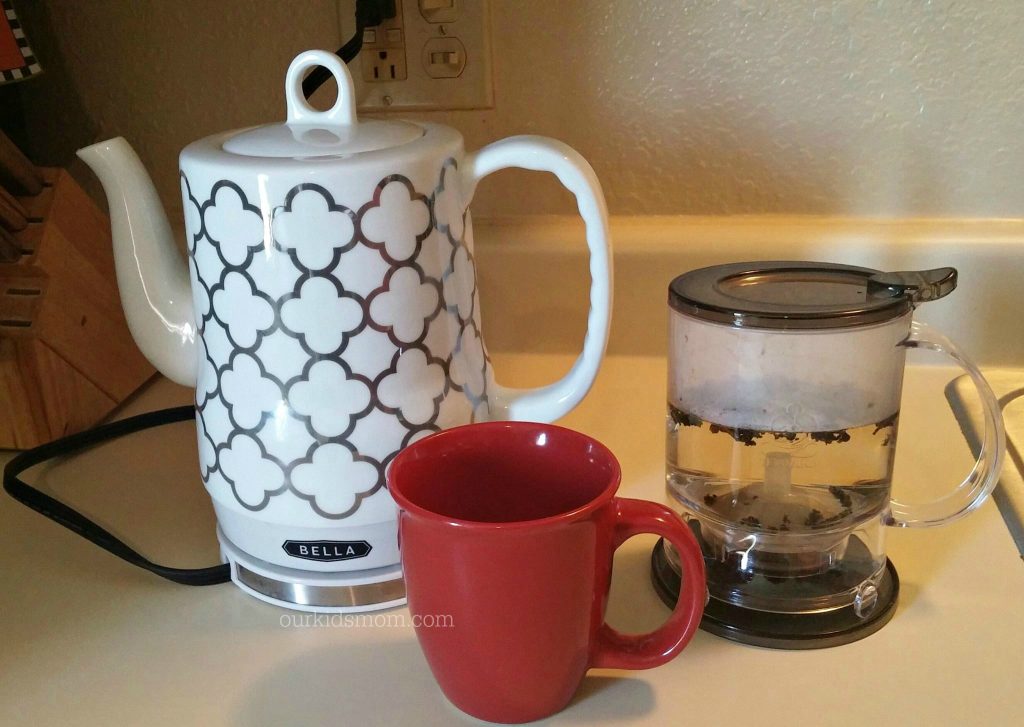 When the kettle arrived I knew I couldn't wait to give it to one particular Mom to try out and see what she thought. This Mom loves her tea as do her children, so I knew she would put it through the wringer for me.
Her first impression was that it was much bigger than she anticipated, but it was very sturdy and easy to handle. The design was very pleasing and she happily mentioned that she felt like it was something she could leave out on her countertop and not be an eye sore like a stove top tea kettle. She loves that the water is steaming hot and ready in about 5-7 minutes and once it shuts off it stays hot for quite some time. The automatic shut off is a blessing for her because life with two children can often create "mom brain". She doesn't have to wonder two miles down the road if she turned the kettle off or not. The only thing missing, she says, is the whistle. I have to agree that sometimes that sound can be soothing.
Connect with Bella Housewares:
BUY IT:
You can purchase electric ceramic tea kettle on the Bella Housewares site