Beauty & The Beast 3D Now in Theatres!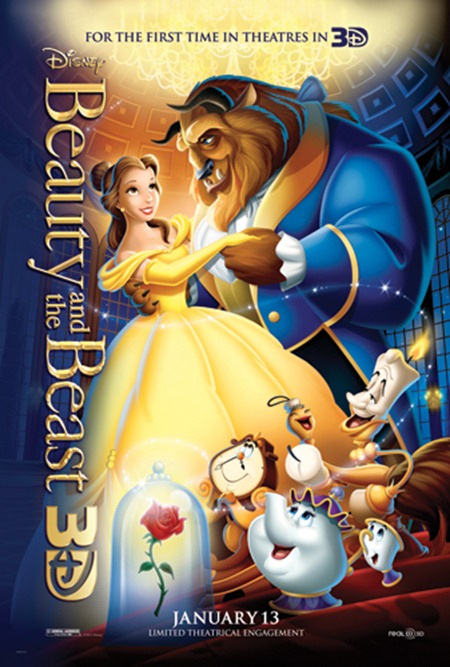 Beauty & The Beast made it's way into our home when Kaytlin was little. Needless to say, Kaytlin and I are excited and eager to take Emma to see it in 3D this weekend at the theatres.
Walt Disney Animation Studios' magical classic "Beauty and the Beast" returns to the big screen in Disney Digital 3D™, introducing a whole new generation to the Disney classic with stunning new 3D imagery. The film captures the fantastic journey of Belle (voice of Paige O'Hara), a bright and beautiful young woman who's taken prisoner by a hideous beast (voice of Robby Benson) in his castle. Despite her precarious situation, Belle befriends the castle's enchanted staff—a teapot, a candelabra and a mantel clock, among others—and ultimately learns to see beneath the Beast's exterior to discover the heart and soul of a prince.
 
Featuring unforgettable music by Howard Ashman and Alan Menken, and an enormously talented vocal ensemble, "Beauty and the Beast" was the first animated feature to receive a Best Picture nomination from the Academy of Motion Picture Arts and Sciences.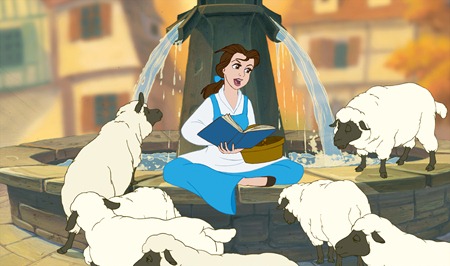 Connect with BEAUTY AND THE BEAST on Facebook: http://www.facebook.com/DisneyBeautyAndTheBeast.
 
Be sure to arrive on time so you won't miss the short TANLGED Ever After before the movie!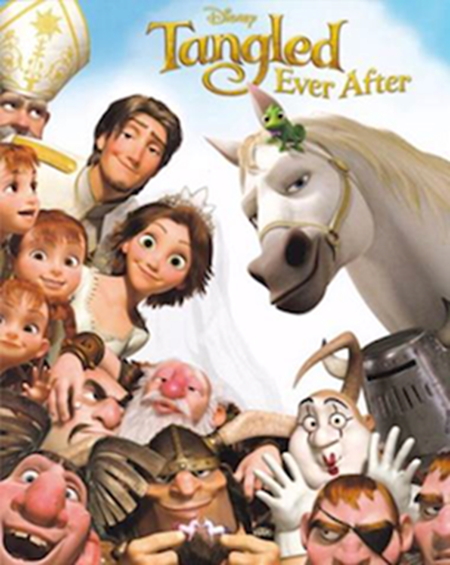 We finally get to see Rapunzel and Flynn Rider tie the knot. I'm sure the short (guesstimating the running time to about 10 minutes or so) will leave us wanting for more. Rapunzel's character was so likable in Tangled, I wasn't ready for that film to end either!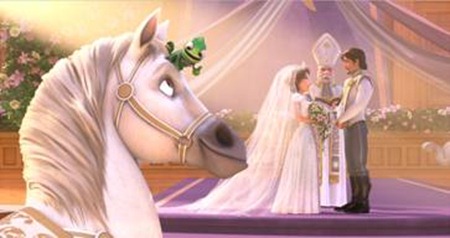 Take a peek at this video clip of "The Pursuit"