My kids (young and older) love to lounge around in strange places. I often find my 14 year old son laying face down on the landing just "chillin". When I ask him why… he says because it's comfortable.
I decided the kids needed a proper place to plop and lounge. Bean Bag Boss offered a sensible solution in a design that matches our living room décor. Josh likes to play the Xbox 360 and that is hooked up in the lower living room where our (faux) leather furniture is. I wanted to match that room because I am simply tired of him sitting on my coffee table for hours on end. I know he will "forget" to bring the chair to him room so I'd rather it look like it belongs down there. I chose the faux brown leather.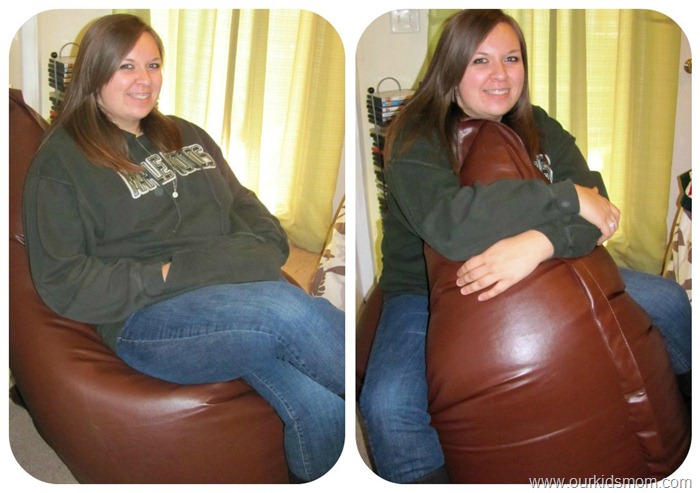 Kaytlin is demonstrating just a few of the positions this bag can take on. These 3 will probably be Josh's favorites as these are the ones I usually find him in in awkward places (the stairs, the coffee table, the arms of the couch etc). Molding the bag is super simple (see video below) and once situated… very comfortable!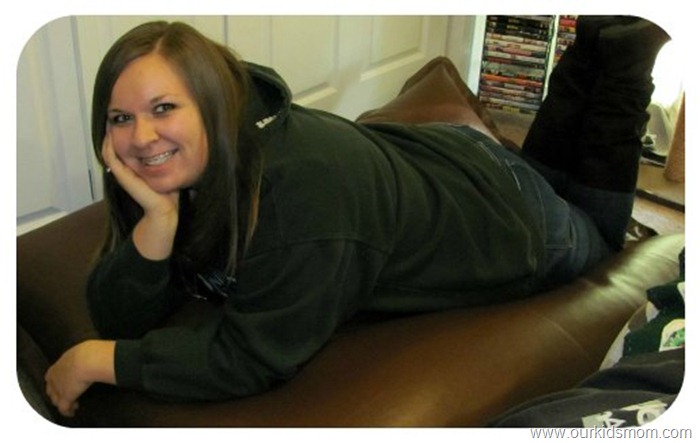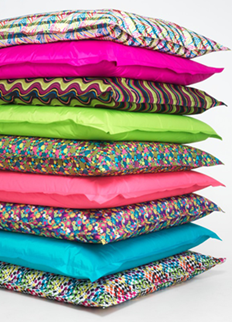 Bean Bag Boss fills each beanbag to perfection with lightweight foam beans. The filling is magic as it allows the beanbag to mold to your body like a second skin. They offer a wide variety of fabric choices. I'm sure there's one to fit your mood, décor or personality. All of the fabrics are made from mega-durable material for rugged good looks with the ultimate craftsmanship and durability.
The versatile shape can be transformed by you to fit whatever you're looking for – a loveseat, couch, crash mat, or giant comfy floor pillow; this is not a bean bag chair from the '70s – this is home décor versatility at its best! Create an all-black lounge space for entertaining, or use all red and stage the ultimate home theatre seating. Bright, bold colours and patterns create fun and friendly gaming areas or, just throw a couple around your bedroom for crashing and relaxing.
The Boss' beanbag chairs are just the right size at about 4.5' x 5' square shape. That's 11 cubic feet of crazy comfy bean bag chair action. My 6' tall daughter had more than enough chair to squish down into… imagine my two youngest snuggled in together, how fun! This would be a great gift for young and old alike. I foresee several fights between my four children… I may need to purchase another one (or two) so everyone has a seat.
 You can shape this beanbag into these suggested seating positions:
BUY IT:
You can purchase a brown faux leather Bean Bag Boss bag/chair for $199.99… right now Bean Bag Boss is paying for shipping, too!
*** COUPON ALERT!  Use code Ourkidsmom–999 and receive $10 off – 1 use per purchase – expiration DEC.31.2011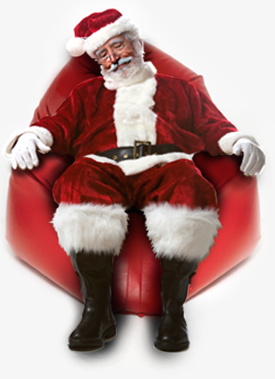 Connect with Bean Bag Boss:
[tweetbox width=500 height=50 label=Retweet! content ="Bean Bag Boss Enormous Bag/Chair Review w/Pics & Video @ourkidsmom %u"]
I received bean bag for purposes of review only. All thoughts are 100% my own.