I participated in an In-Home Party Activation on behalf of Mom Central Consulting for Mattel. I received product samples to facilitate my party and a promotional item to thank me for participating.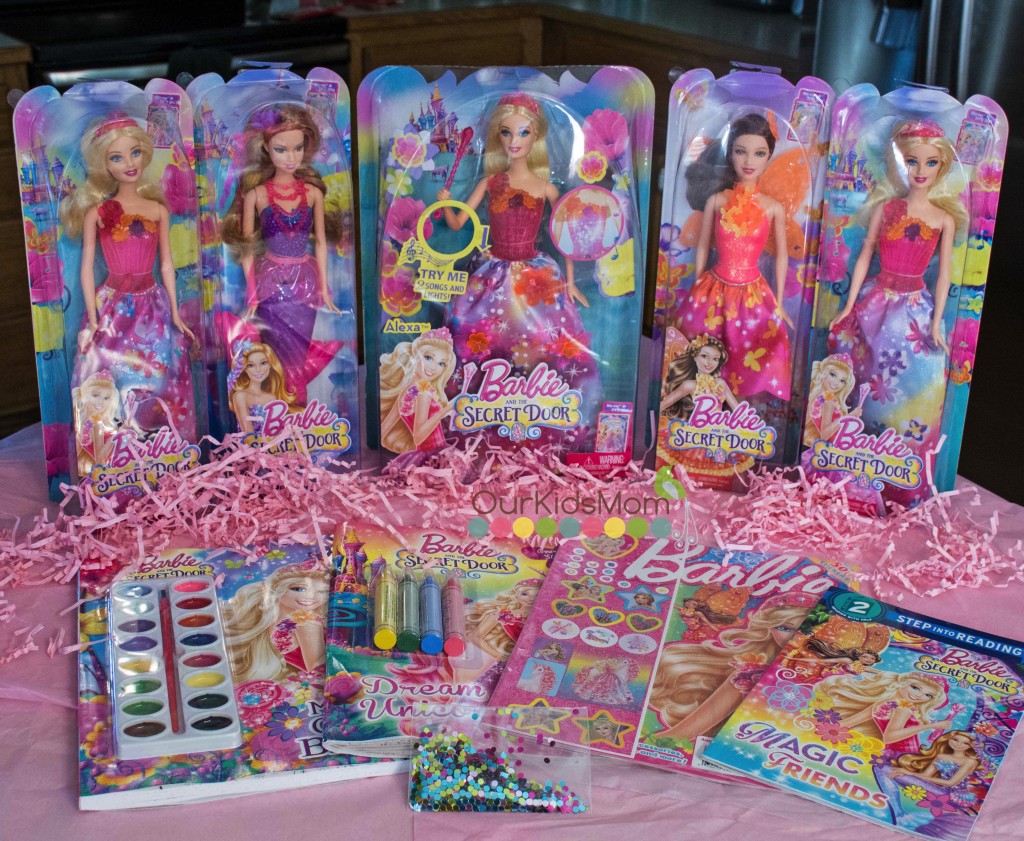 I've loved Barbie my entire life. Heck, I even played with Barbies with the girl next door into my early teen years.
Now that I am a mom to girls, I share my love of Barbie when I can. When I was asked to share the new Barbie movie, Barbie and the Secret Door, with Emma and a few of her friends, I had to say yes!
In this magical, musical adventure, Barbie™ stars as Alexa™, a shy princess who would rather read than perform her royal duties. While walking through the royal garden, Alexa™ discovers a secret door in her kingdom, much like the one in the book she's reading! She steps through the door and enters a whimsical land filled with magical creatures and surprises. Alexa™ meets Romy™ and Nori™, a mermaid and a fairy, who explain that a spoiled ruler named Malucia is trying to take all the magic in the land. To her surprise, Alexa™ has magical powers in this world, and her new friends are certain that only she can restore magic to their land. Discover what happens when Alexa™ finds the courage to stand up for what's right and learns that the power of friendship is far more precious than magic.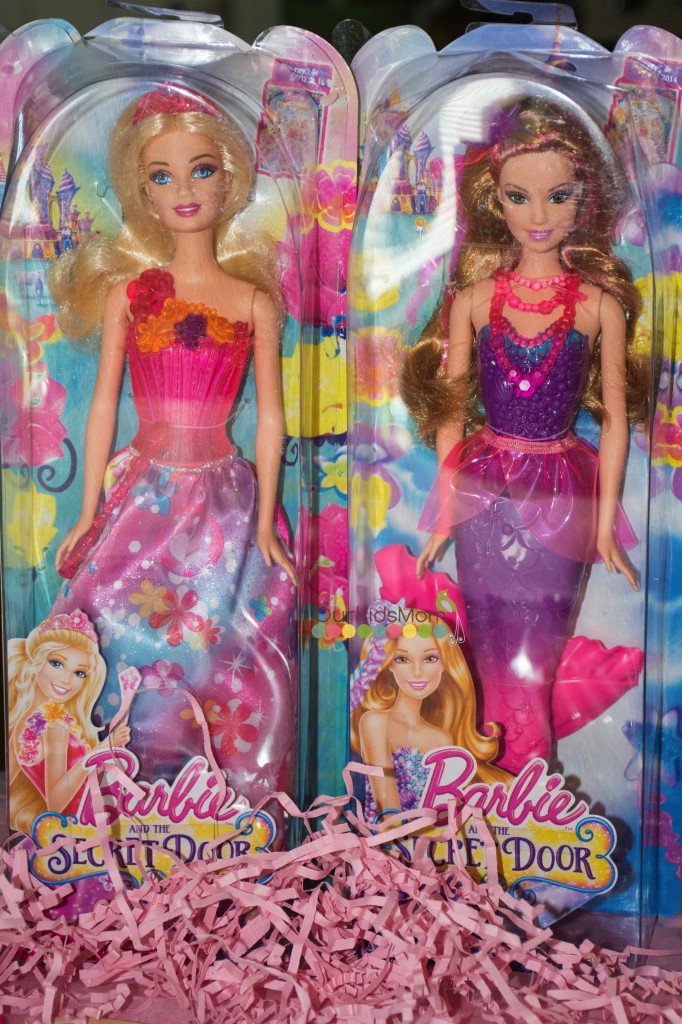 The dolls for the movie were breathtaking. Emma was instantly smitten with Alexa (the blonde) and Romy (the mermaid).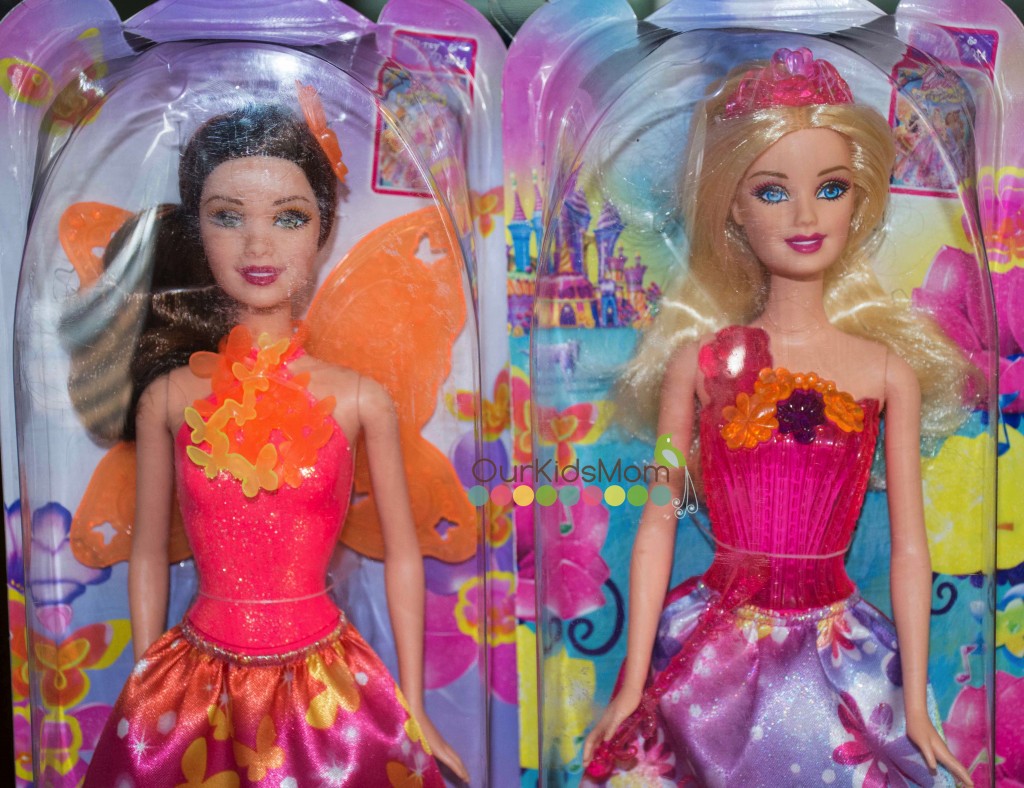 Nori the fairy was just as beautiful and I love how they made her a dark haired beauty.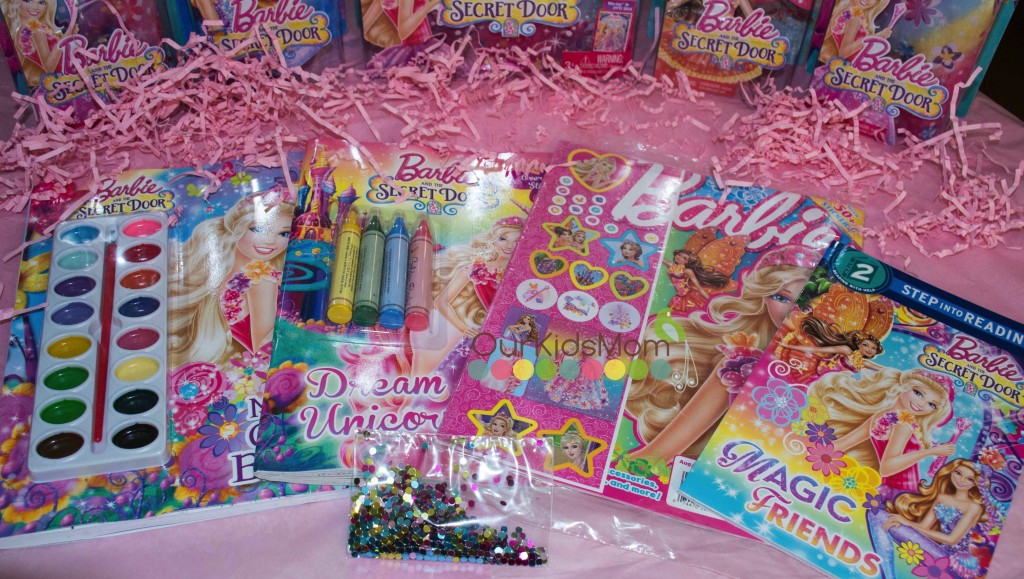 We were also sent a few of the new Barbie and the Secret Door books including a coloring book, paint book, sticker book and a reading book.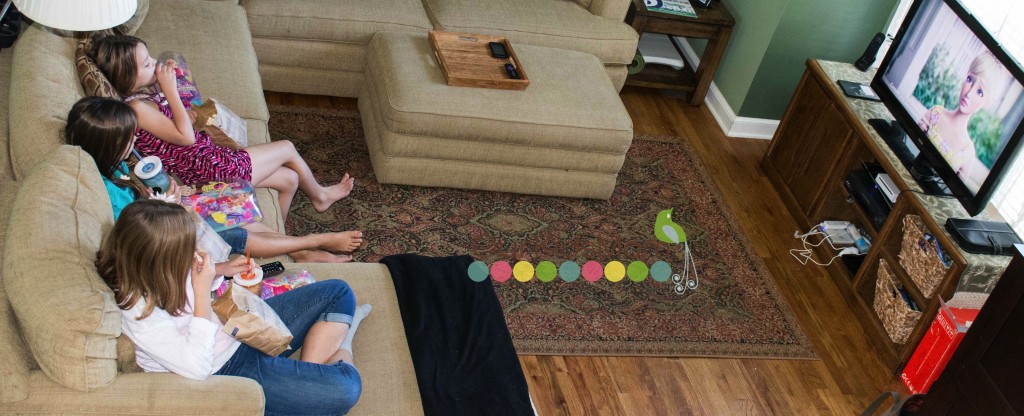 The girls settled in with popcorn, drinks and their new Barbies for their special advanced screening. There wasn't a peep in the house during the first half.
The girls really seemed to get into the storyline after they took out their Barbies and were interacting with the movie.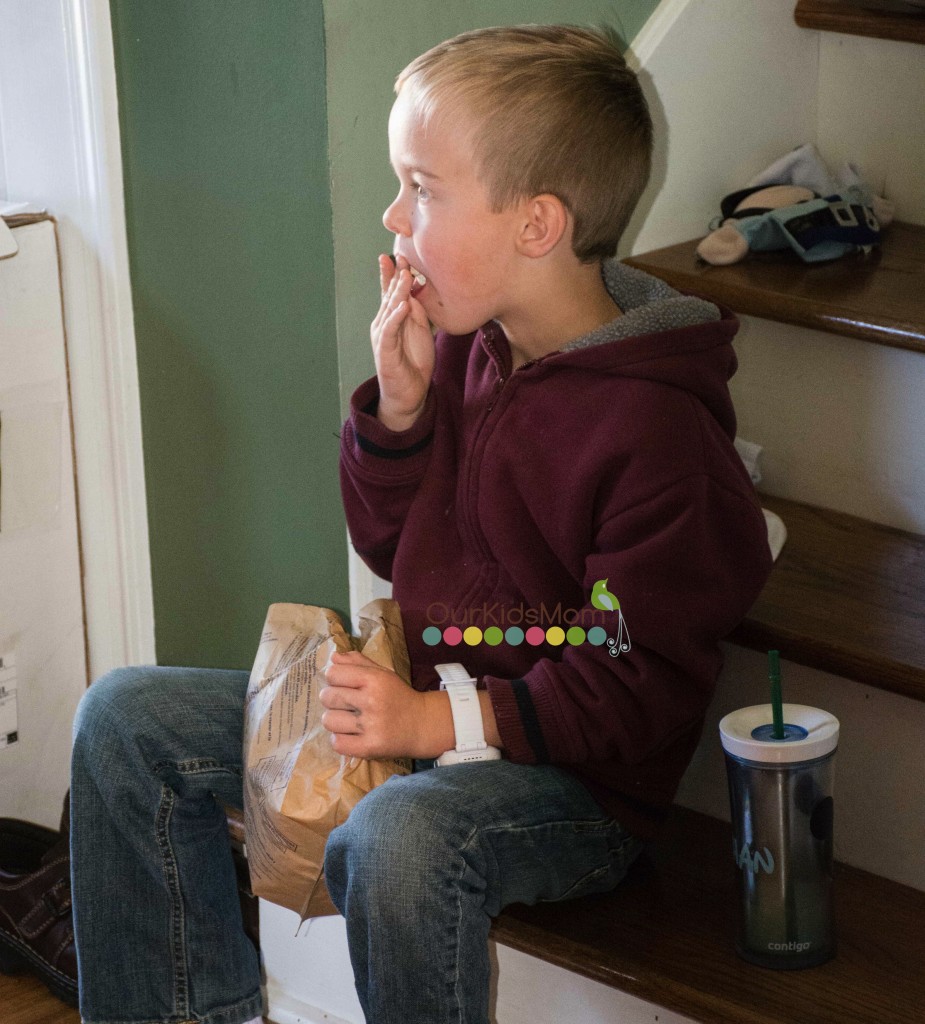 Even my son was glued to the tv. He watched from across the room because he didn't want the girls to pick on him for watching a Barbie movie.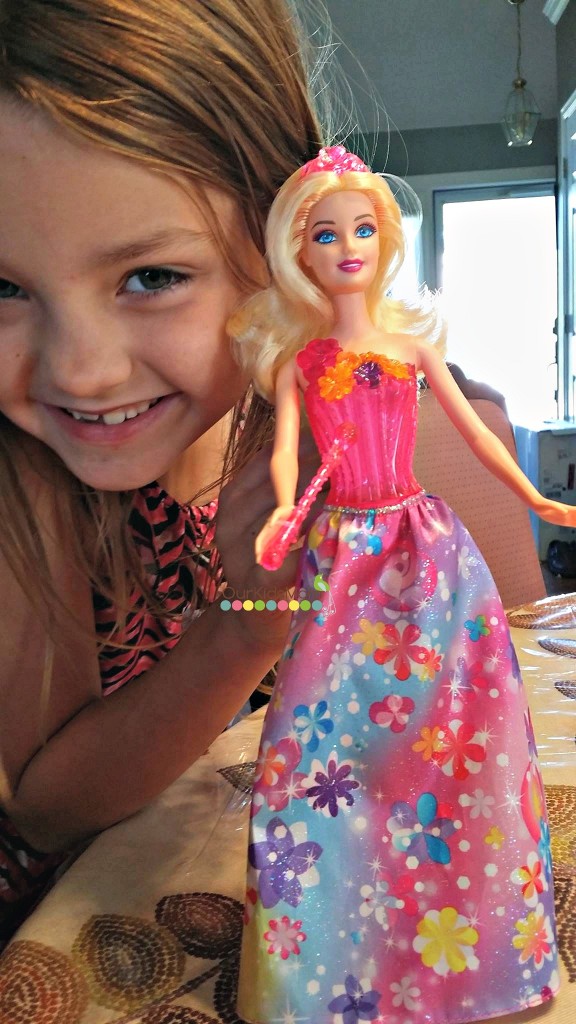 After the movie everyone headed upstairs for a couple of hours of Barbie play time.
Everyone had a great time and enjoyed Barbie and the Secret Door.
Barbie and the Secret Door is now available in store and online.
Check out the Barbie and the Secret Door website!