Sample received. All opinions are my own.
8 Years ago when my oldest was around a year old, we heard about balance bikes for the first time. It wasn't something that people talked about, or that we ever saw in person. After some searching we did purchase a balance bike for him. Every time he rode it we would get stopped and asked what kind of a bike it was and where the peddles were. Seeing the progress from going from a balance bike to a peddle bike before the age of 3, we were sold on balance bikes. Since then our daughter went the same route for learning to ride a bike… and now our youngest in also learning on a balance bike. I was thrilled to here that www.balancebike.com was sending me their Balance Bike to try out.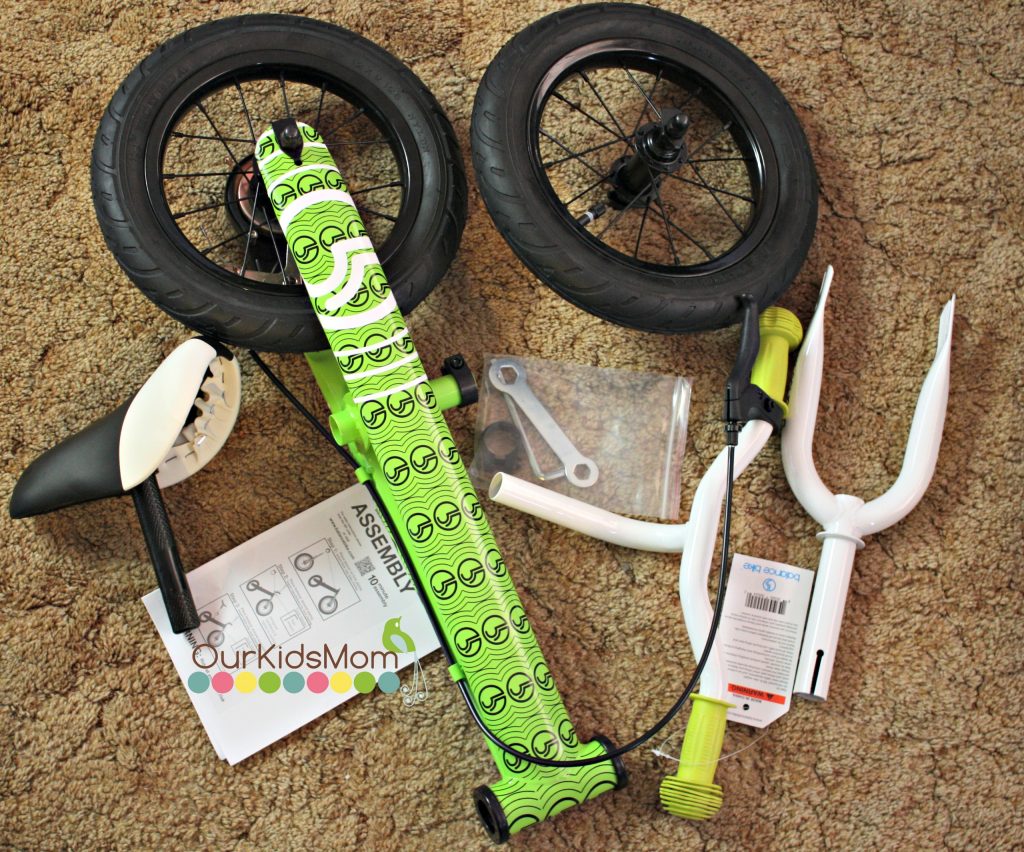 When the bike came we had snow outside and no sign of it clearing up soon, so our riding for the review was inside. Pulling it out of the box I was impressed with the eye catching color and design of the Balance Bike. In the past 8 years we have tried many different brands of balance bikes and we keep going back to a particular brand that we had grown to love. However, as I pulled this one out I was instantly confident that this one would meet all the requirements we had grown to like about the balance bike… and I noticed some new features that I was already impressed with.
Putting together the Balance Bike was pretty simple and came with easy to follow instructions. The only negative with putting it together that I came across was that the allen key that was sent was too big and it would strip the screw I was trying to tighten. This wasn't that big of a deal as we have a good set of different sizes and was still able to assemble it.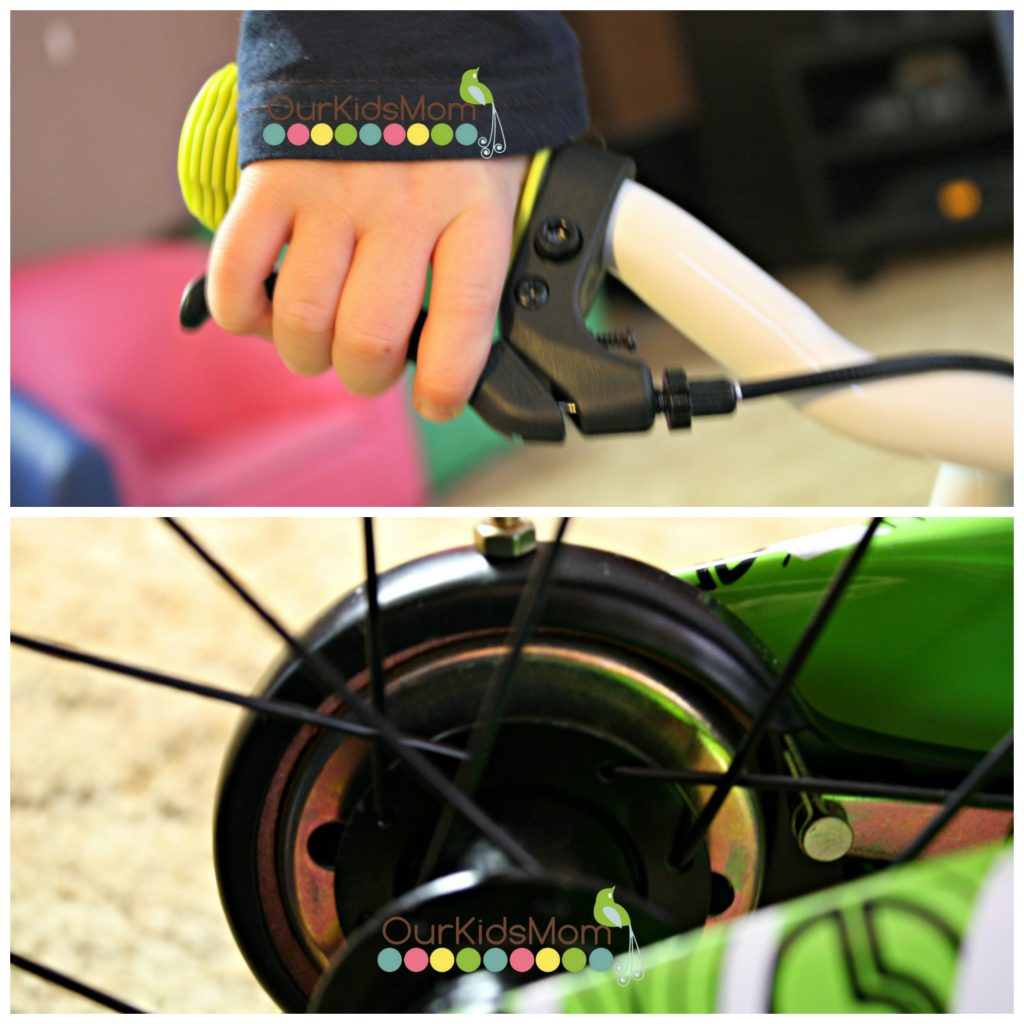 First feature I noticed on the Balance bike that I haven't had before on any of the other bikes we have used, is the hand brake. Right away I knew that I was going to love this as all my kids wore out the toes in their shoes because they drug them to slow themselves down on the other bikes.
Mason is 4 and his little hands had no problem reaching and squeezing the brake handle. The balance bike brake is a disc brake that grips well and slows them down quickly. The handle grips are nice and small for little hands to grip firmly and easily.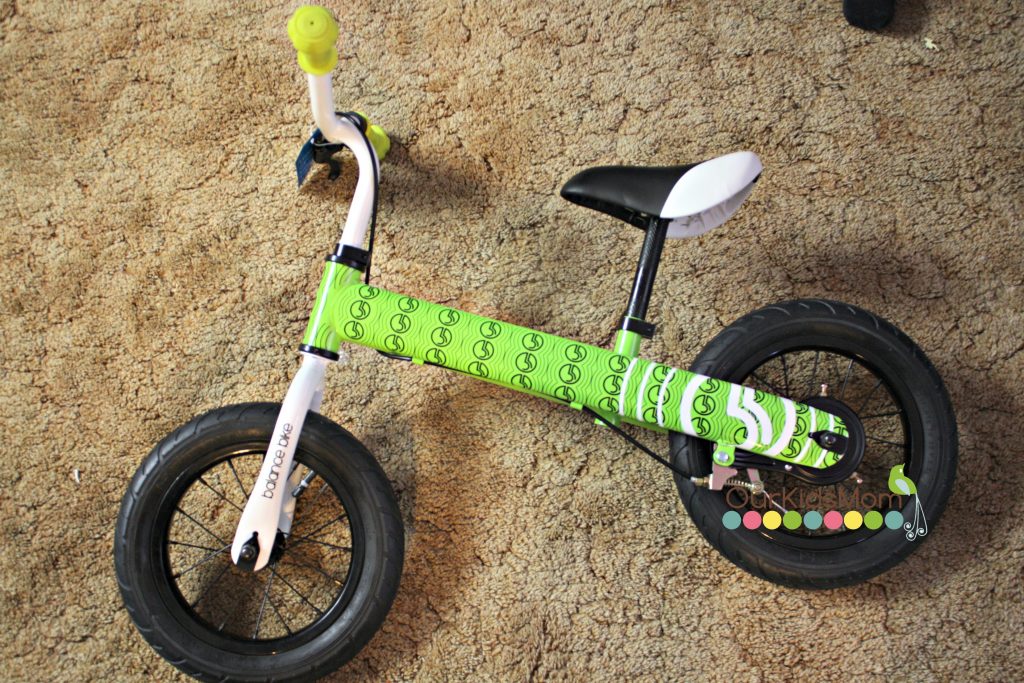 The frame is a nice 12″ metal frame that is durable and weighing in at about 10 lbs. It's pretty easy for little ones to maneuver and handle. The tires are a 30 psi air filled rubber tire that gives great grip on whatever they are riding on. The padded vinyl seat is adjustable and not too bad to adjust, as well as the handle bars. However a quick release would be nice to have on there so you wouldn't need any tools to do it.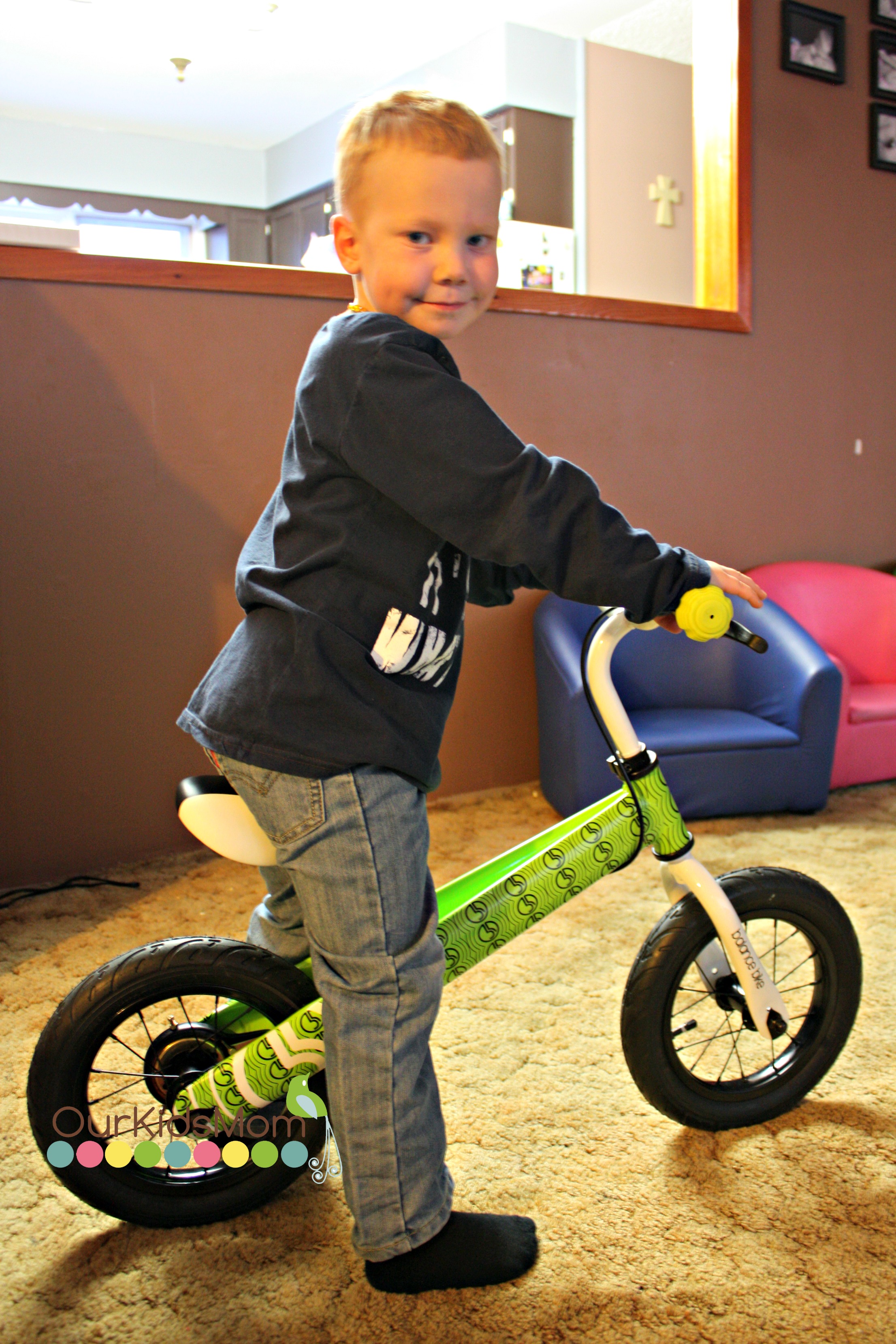 The bike is good for any riders up to 100 lbs, and says for ages of 3+. However in my opinion I would say younger than the age of 3 could easily ride this bike because the seat goes pretty low. I would think that as long as your child could easily touch the floor then they would be good to go. With my 4 year old he isn't quite at the full extension of the seat post, but pretty close. However I think he will be ready to transition to a peddle bike in the spring.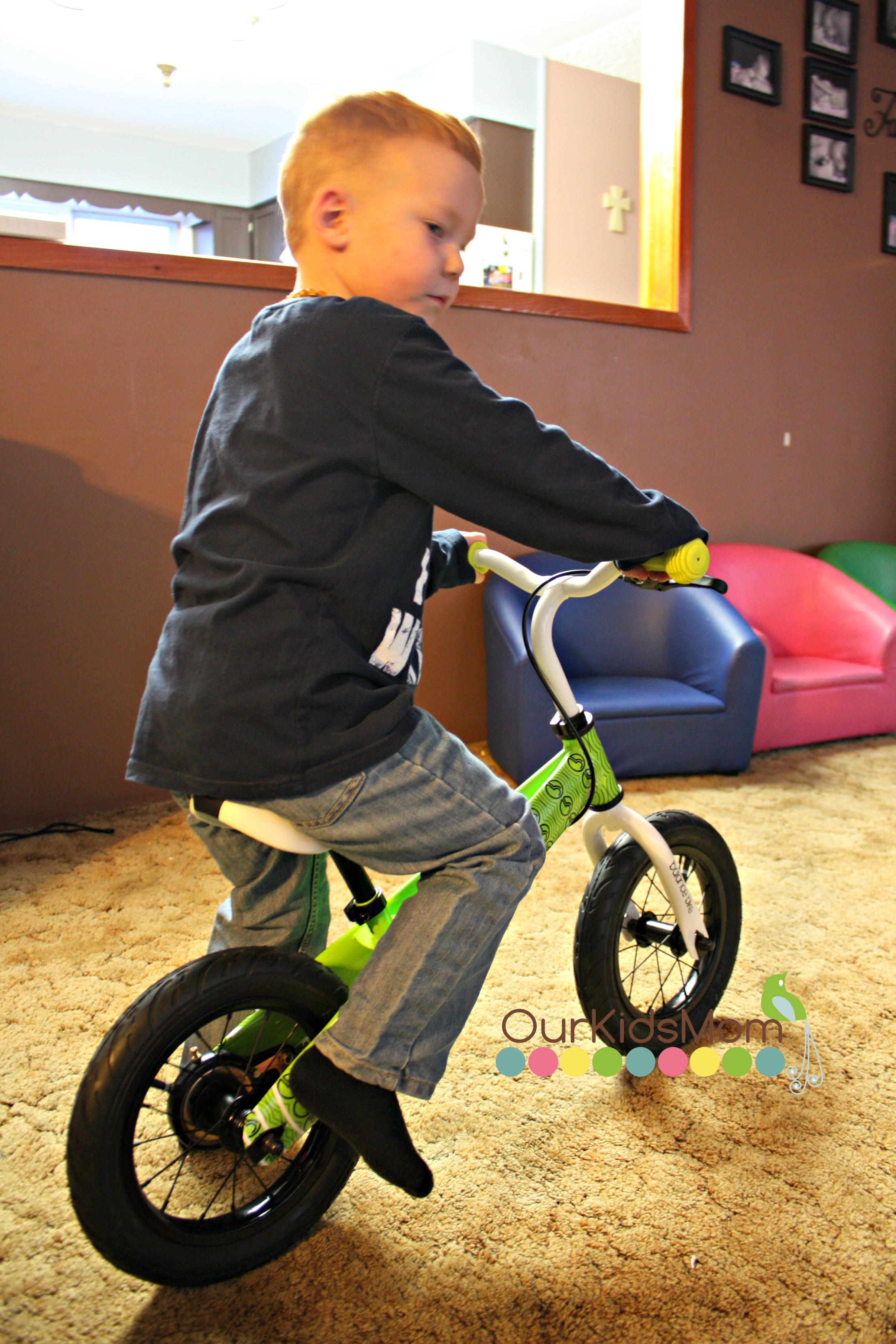 Overall I have been super pleased with Balance Bike and what they have designed. Watching your child learn to walk with the bike, to learning to sit on the seat and taking longer strides with it, to lifting up their feet and gliding is simply amazing. Teaching your kids to develop their balance first makes more sense then trying to teach them to peddle before they can balance. With 3 kids that have never used training wheels to learn to ride speaks volumes for itself.
Connect with Balance Bike:
BUY IT:
Head over to www.balancebike.com and get a Balance Bike for the littles in your life, you wont be disappointed.
WIN IT:
ONE OurKidsMom reader is going to win a Balance Bike!
a Rafflecopter giveaway
Rules:You do not have to be a blogger to enter/win. An email address is required to enter. The winner will be chosen randomly through Rafflecopter and contacted via email. A reply to the winning email is required within 48 hours before a new winner is chosen. One person entering per household please. US ONLY please.
This giveaway ends at 11:59 PM EST on February 15, 2017.