Babys Gotta Have It! | Baby Shower Event Announcement | Coming May 2013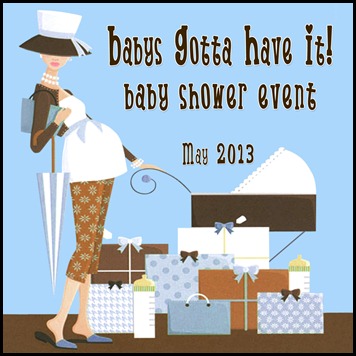 Recently one of OurKidsMom's reviewers, Lindsay, announced that she was pregnant and would be delivering this summer.
We have been working feverishly behind the scenes to create a fabulous online blog Baby Shower event showcasing all the goodies we feel a "Babys Gotta Have (It)".
The BEST PART about this Baby Shower is that you get showered, too! That's right, nearly all of the sponsors have agreed to a giveaway as well.
How exciting is that?!
To date, the following companies have committed to participating:
Do you own or represent a company that would love to featured?