Baby Zoo Momo Sleep Trainer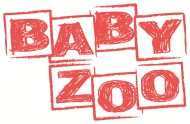 MOMO: Teaches your child when to stay in bed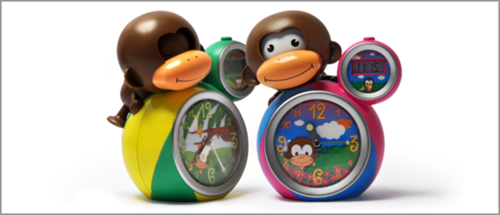 Ethan (and Emma) have had a horrible time with understanding when it's an alright time to come out of their rooms in the morning. They would come downstairs anywhere from 6am to 8am… never a consistent time and, to be honest, I am just not ready for the kids at 6am.
Between worrying if they were getting enough sleep and me actually not getting enough sleep I knew there had to be a solution. I ran across Baby Zoo's Sleep Trainer and thought this might just be the right tool for us.
The BabyZoo Sleep trainer is a sleep aid for children showing them in an intuitive way when they are allowed to get out of bed or still need to catch some sleep. The monkey (known as "Momo") tells the kids by opening and shutting his eyes when it's time to get up.
Setup is fairly simple with the dials on the back (hidden under the parent door) Momo knows when it's time to get up. At bedtime, you push the button to close Momo's eyes. This indicates "You should be sleeping" to the child. If they wake up in the middle of the night or early morning they will have the visual clue that they need to stay in bed. At the predetermined wakeup time, Momo will open his eyes indicating "Rise and Shine!".
One of the cool features on this particular sleep trainer is that it has both a digital and analogue clock… teaching the child(ren) how to read/tell time both ways. If you are a family that has a regular wakeup time and you need your child to wake up, the Sleep Trainer has an optional cool jungle sound alarm. The volume of the alarm can be switched off completely… and I did that immediately. Fortunately sleeping in is not a problem in our house and is actually preferred (and celebrated if it happens).
So how did it work for us? First, I have to say that Ethan will not go to sleep unless "Monkey's eyes close!". The first few days were a little difficult, because he woke up early at 6:30 and Momo was scheduled to wake at 7:30. I ushered him to his room and showed him that the monkey was still sleeping, and so should he. Because Ethan's room has darkening shades, it is rather dark in there at all hours. Unless he was awake when Momo opened his eyes (he lights up for a small amount of time), he had to climb out of bed and get close to him to see if his eyes were open. We've been using Momo for over a month now, though, and I am beyond excited to tell you that Ethan stays in bed until at least 7:30. I think he falls back asleep occasionally and will sleep in until 8:00. He is used to me asking him "Are the monkey's eyes open?"… so when he comes down the hall in the morning he announces that they are.
If you would like to see your child doing more of this…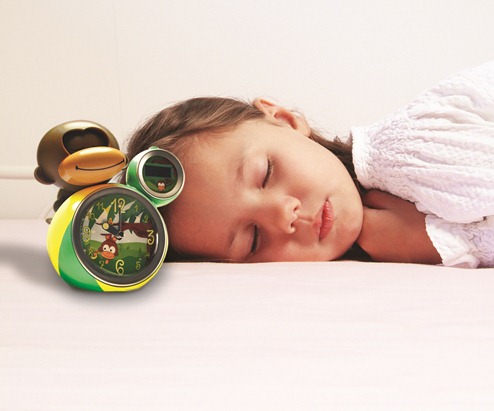 definitely give the Baby Zoo Sleep Trainer!
BUY IT:
You can purchase a Sleep Trainer from kastelinternational.com  for $39.99
Connect with BabyZoo for special promotions, new product information and more:
Disclosure of Material Connection:  I received one or more of the products or services mentioned above for free in the hope that I would mention it on my blog. I only recommend products or services I use personally and believe will be good for my readers. I am disclosing this in accordance with the Federal Trade Commission's 16 CFR, Part 255: "Guides Concerning the Use of Endorsements and Testimonials in Advertising." The opinions expressed in this post are entirely my own. Your experience with the product may differ from mine. For more information read my disclosure policy.