Sample received for review. All opinions are my own.
Having a new born is not easy. Your life as you knew it is gone and your life now revolves around your baby's sleep pattern and feedings.
Meanwhile you are trying to recover from the miracle of birth, and trying to get some sleep yourself.
Breastfeeding doesn't always work out for everyone and so bottle feeding is your next option. I bottle fed and let me tell you it is hard work. The hours at night we spent making a assembly line getting bottles ready for the next day. Having to mix a bottle with a screaming hungry baby on your hip is not a easy task to do.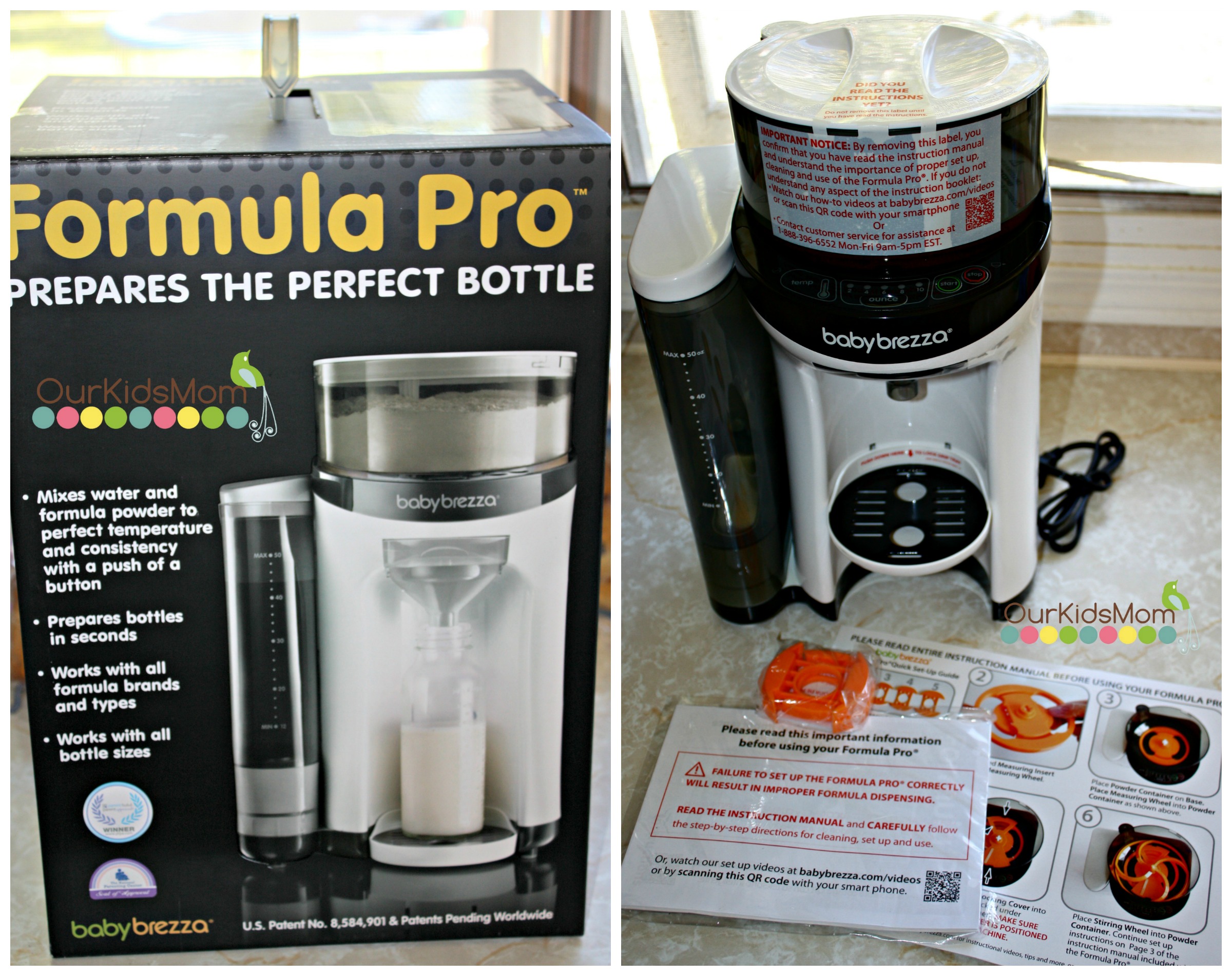 Baby Brezza has the most amazing baby product on the market for bottle fed babies! Let me introduce you to the Baby Brezza Formula Pro. After using the Formula Pro, oh how I wish it was around to save me hours on end making and mixing bottles at all hours of the day and night. The Formula Pro is like a Keurig for formula.


Setting up the Formula Pro takes a little time to read through the instruction and making sure you pick the proper measuring insert for the brand and type of formula. In the instruction manual there is a list of all the formulas with the number beside that corresponds to the number on the measuring insert. After you assembled your powder container and run through some water to clean out the system, you are ready.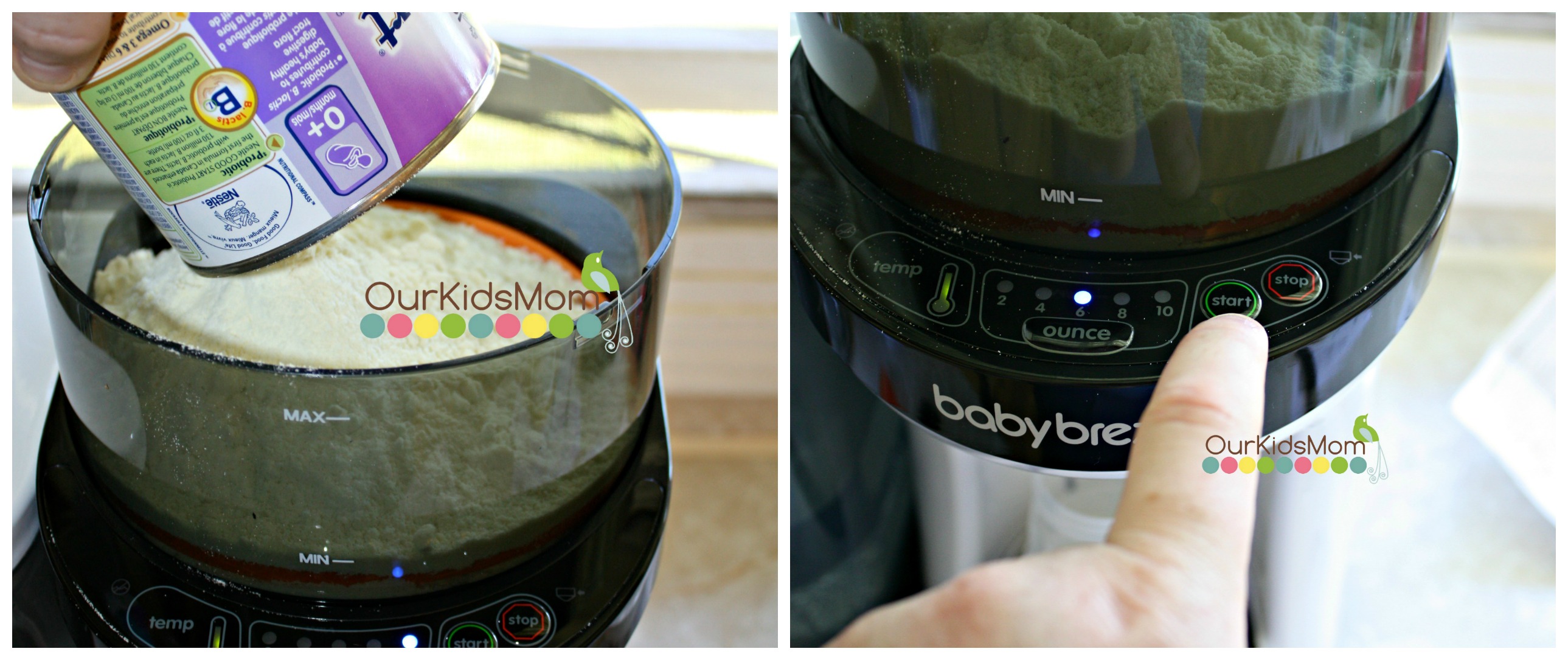 Pour your powder formula up in the powder container, place your bottle on the bottle grate adjusting the height of the grate to the size of your bottle. Once the temperature light turns solid green you can select the size of your bottle and press start.

It's so fun to watch the Formula Pro make and mix your bottle. The water starts to dispense and as it's dispensing the stirring wheel starts to rotate and the formula is all mixed and at the perfect temperature. From the time I hit the start button to the time my bottle was done was only 30 seconds. How amazing and brilliant is that.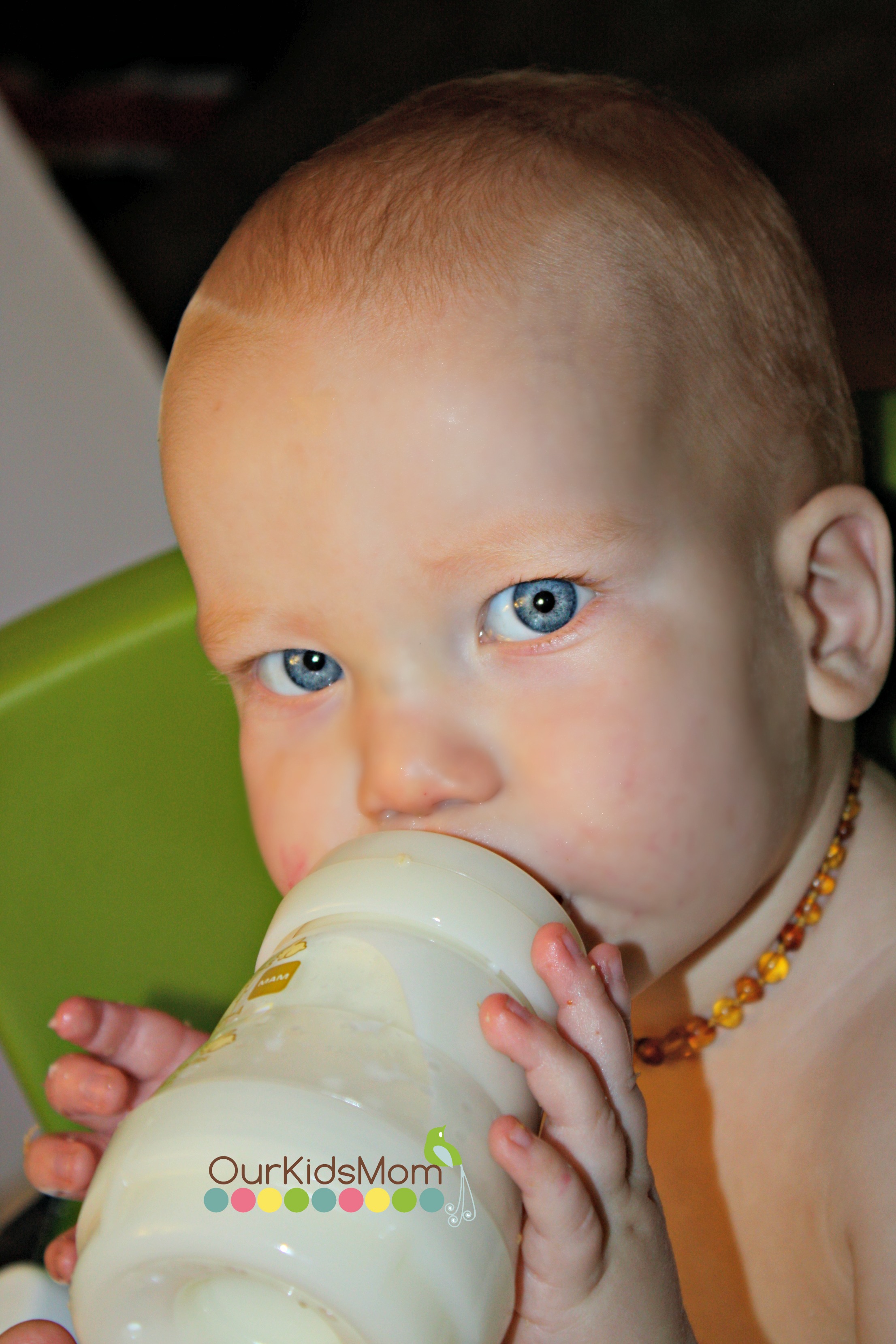 Clean up is simple and pretty easy. The powder container all comes apart for easy cleaning of the pieces, as well as the funnel, funnel cover, water tank, bottle grate and drip tray.
If you know someone who bottle feeds, then this would be the perfect gift for that new mom. You would be giving the gift that would be the talk of the town.
Get your Baby Brezza Formula Pro on the Baby Brezza site or at www.amazon.com