BabiesRUs Happy Places Event and Twitter Party June 25 | #BRUHappyPlaces
This post brought to you by BabiesRUs. All opinions are my own.
You've hit the second trimester with smooth sailing ahead. The gender ultrasound is nearing and the planning stage begins.
Now what?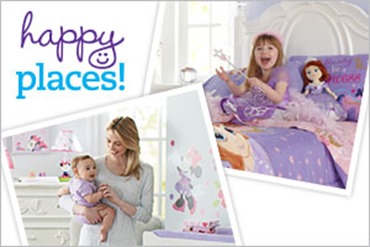 Exciting news!
Babies"R"Us is launching a nationwide campaign to help expectant parents design the nursery of their dreams!
The Happy Places design events will help inspire you to create your child's dream room.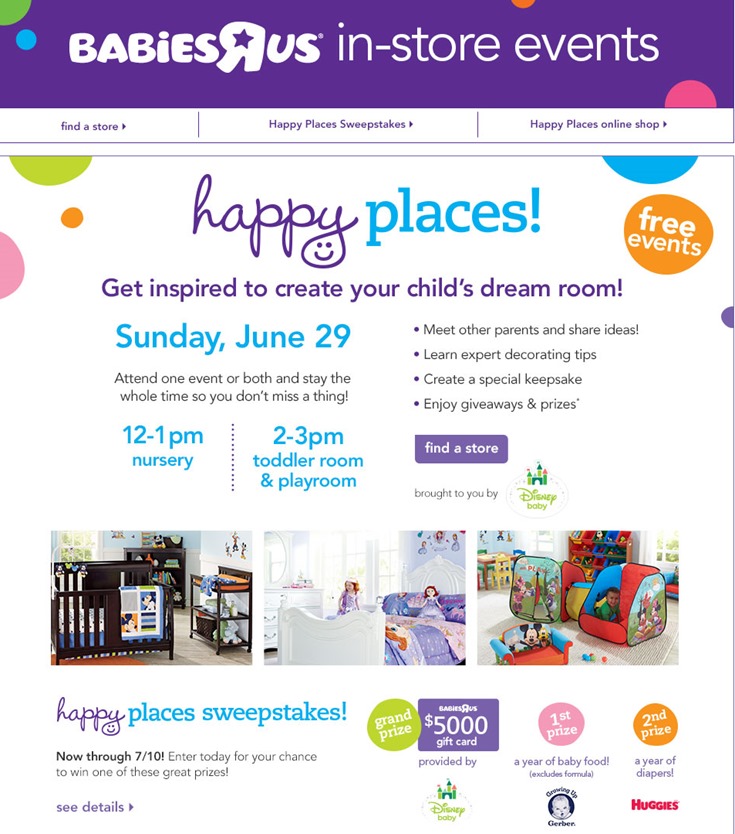 On Sunday, June 29 from 12-1pm, Babies"R"Us stores nationwide will host an in-store event where parents can meet with local designers about how to create a happy place for their baby or toddler.
Six room vignettes specially designed by a Disney Baby Designer will be available to browse as well as a palette of coordinating paint colors provided by Home Depot.
Need a little more inspiration? Check out the look book of select "dream rooms" to help foster inspiration and design ideas.
Plus, attendees will enjoy giveaways and prizes throughout the event.
Learn more here.
To join the excitement just a little early, head over to Twitter for a party!
Join The Twitter Party! #BRUHappyPlaces
On Wednesday, June 25 at 9pm EST, we will be hosting a @Babiesrus Twitter Party and would love for you to participate!
Babies"R"Us will be leading the chat, sharing helpful tips and tricks regarding nursery and toddler room design and handing out prizes as well!
To join the conversation, use #BRUHappyPlaces.
When you imagine about your child's dream room, what comes to mind?