The reviewer has been compensated in the form of a Best Buy Gift Card and/or received the product/service at a reduced price or for free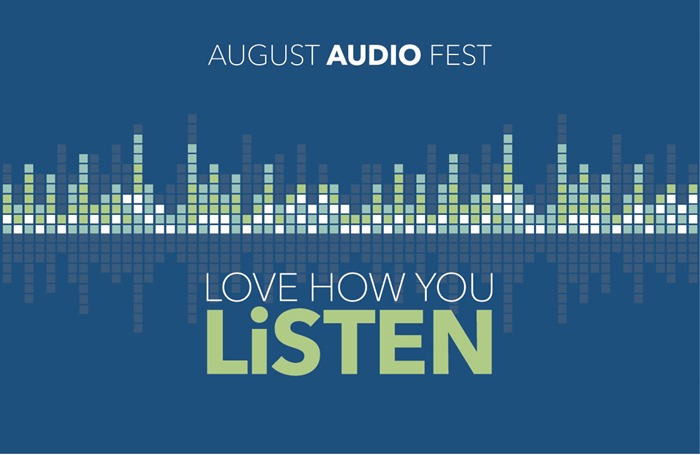 Best Buy has always been my "go to" when it comes to home entertainment. Their options to upgrade your sound with additional components, speakers and headphones are hard to beat.
This August Best Buy is gathering their best offers on their best audio products during Audio Fest: a month of audio specials, events & more.
Stop by your local Best Buy stores from 8/3/14 – 8/30/14 to test & try the latest and greatest in audio – from portable Bluetooth speakers and headphones, to home theater solutions and car audio.
We were sent a Samsung Shape™ Wireless Audio system to put to our listening test. Living in a multi-level house has it's listening issues. I like to play music as I clean, but lugging speakers (along with cleaning supplies) can be a hassle. There are also times I am listening to something in the kitchen and the kids will yell from downstairs "Turn it up!".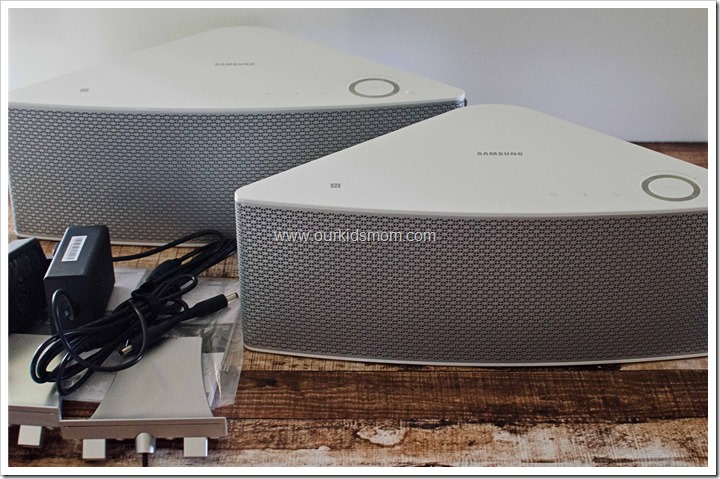 Samsung Shape Wireless Audio is an expandable system – now music can follow you anywhere in your house. Play one song in any or all rooms, or different songs in different rooms from any number of speakers. Dual Band Wi-Fi®, Bluetooth®, and NFC (near-field communication) connectivity lets you send music from your library or favorite App straight to your AC powered speaker.
Control volume, streaming services and playlists, or switch to a speaker in a different room. However you enjoy your music, Samsung Shape™ Wireless Audio makes it happen.
The main component of the Samsung Shape Wireless Audio system are the Bluetooth Wireless Speakers:
I love the compatibility of this speaker. You can access music stored on your iOS or Android device, PC or Mac with this Samsung M5 WAM550/ZA speaker that features a Bluetooth interface and NFC (near-field communication) technology for easy wireless pairing with compatible devices.
Using the Hub (I will share that below) it easy connects to your home network, so you can enjoy Pandora, Amazon Cloud Player, Rhapsody and other music services through the speaker. If you prefer to not go wireless, an Ethernet port permits wired connectivity.
PRODUCT HIGHLIGHTS
• Easily create a multi-room audio system
• Control All Your Favorite Music with One App
• Connect Wirelessly to your Wi-Fi to Enjoy Incredible Stereo Sound
• Add More Speakers to Listen in Multiple Rooms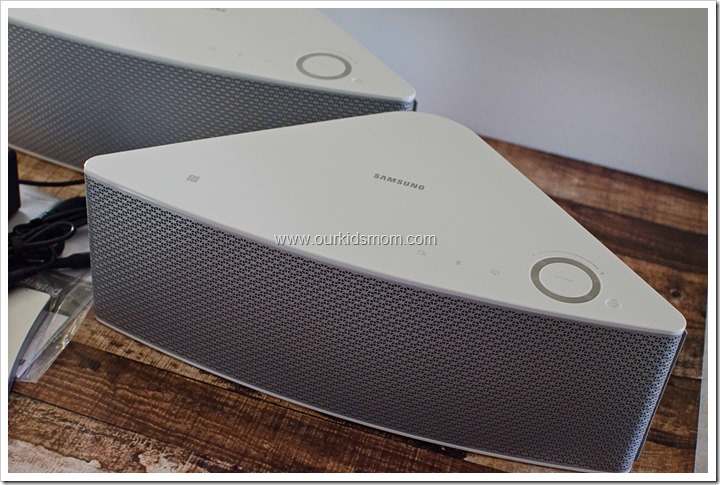 Looking for surround sound for your living room?
* These speakers are compatible with select 2013 and 2014 Samsung 3D TVs! Now you can minimize clutter by wirelessly connecting your Samsung Shape™ Speaker to your TV and other devices with TV SoundConnect™.
Stereo Sound capabilities a must for you?
This stereo speaker can go anywhere, thanks to an autogyro that allows it to stand vertically. Paired in a left/right speaker setup, this system delivers incredible stereo sound.
Total Control Right from Your Phone.
The Samsung Multiroom App gives you total control of your music. Simply download the Android or Apple iOS App. Start the App, set up your speakers and select a song. Listen to the same music or different music in every room. Control the volume in one room or every room with your smart devices.
Using your music library simply drag and drop what you want to hear where you want to hear it. Simply drag and drop the music to the selected room for easy enjoyment.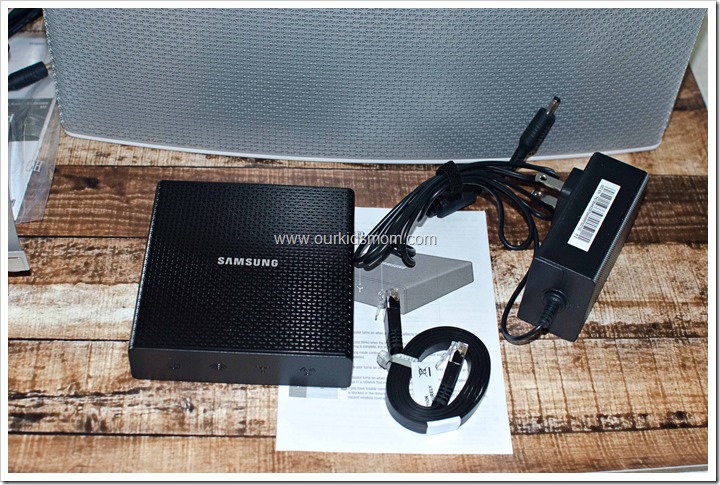 Samsung Wireless speaker HUB:
To easily connect your wireless speakers you will need the Samsung WAM250/ZA hub that is designed for use with WAM750/751 wireless speakers.
The Hub helps to create a whole-home audio solution so you can connect more than 1 device simultaneously.
Setup was super easy. Using the cord provided I plugged one end into the Hub and the other into my router. Voila! I was done.
Now when I start up the App on my phone it asks me to choose which wireless network. It connects and I can immediately chose my songs, speakers and play.
I am in total love with my new Samsung Shape Audio system. The sound is amazing, the setup was easy and control is intuitive and at my fingertips.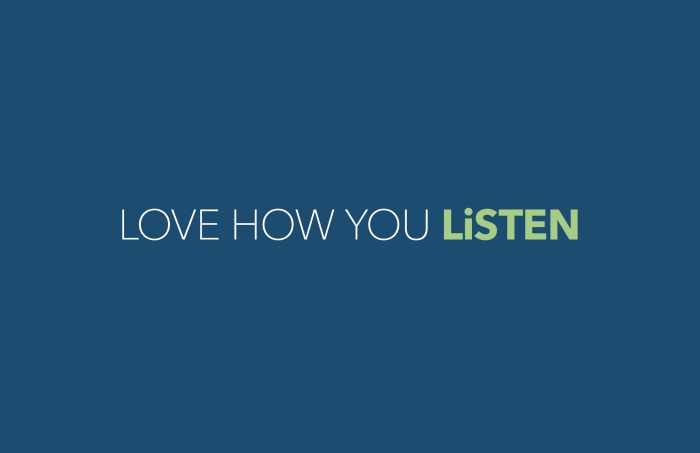 Best Buy has the best selection of audio products – come in and let Best Buy teach you how to upgrade your sound during Audio Fest; LOVE THE WAY YOU LiSTEN.
BUY IT:
 Samsung speaker on bestbuy.com & Samsung Speaker Hub on bestbuy.com