Arlo Smart Home Wireless Home Security Camera
Sample received. All opinions are my own.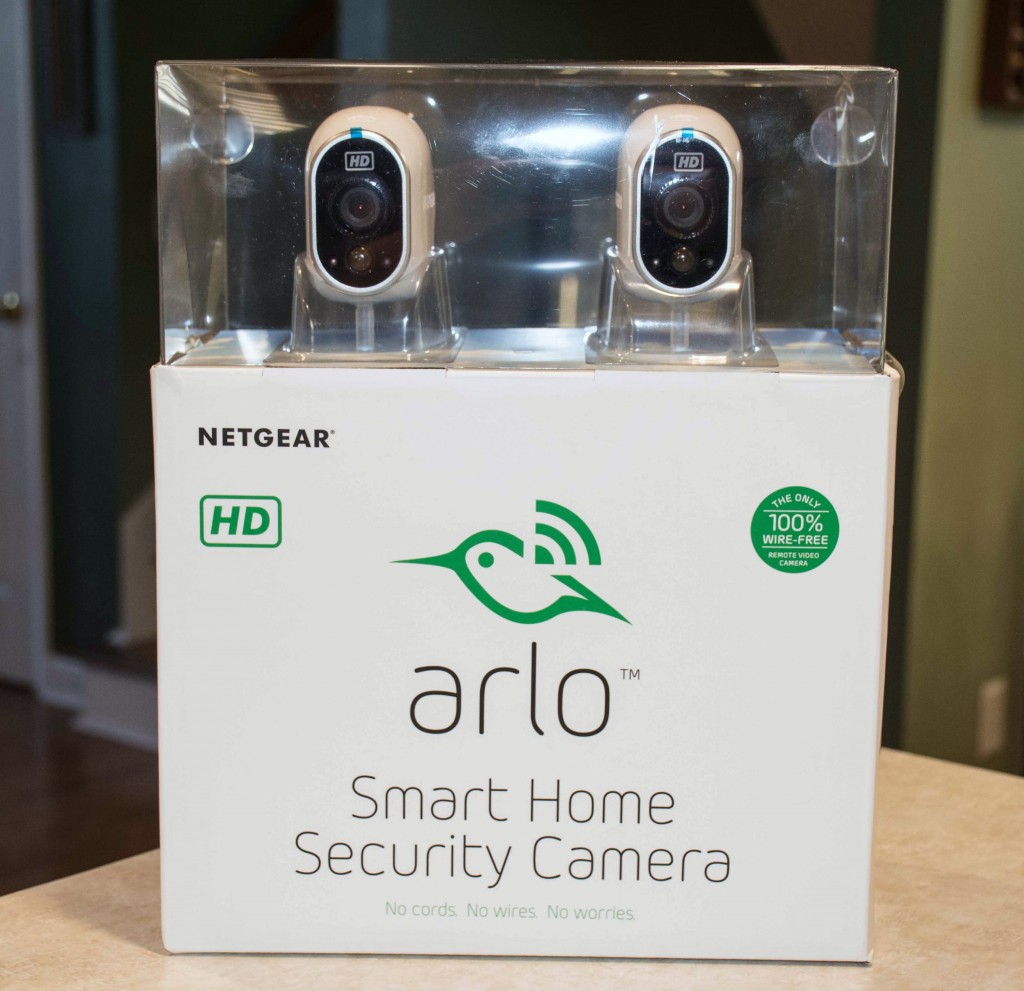 My husband and I have tossed around the idea of installing a home security camera, but the logistics of it always overwhelmed us. So when Netgear offered to let us try, Arlo Smart Home, the first wireless HD home monitoring video system we eagerly agreed.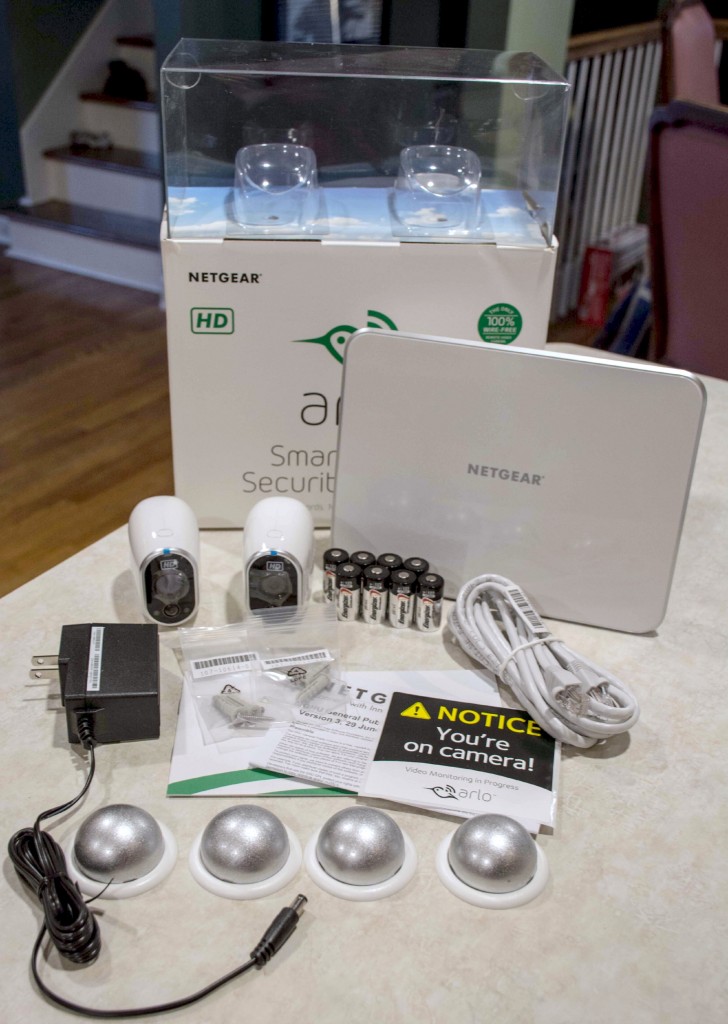 The kit comes with everything seen above… everything you need to get up and running right out of the box.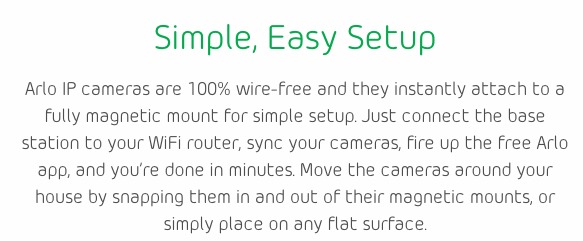 We installed the batteries, followed the directions to get hooked up to our internet, picked our camera mount spots and we were in business!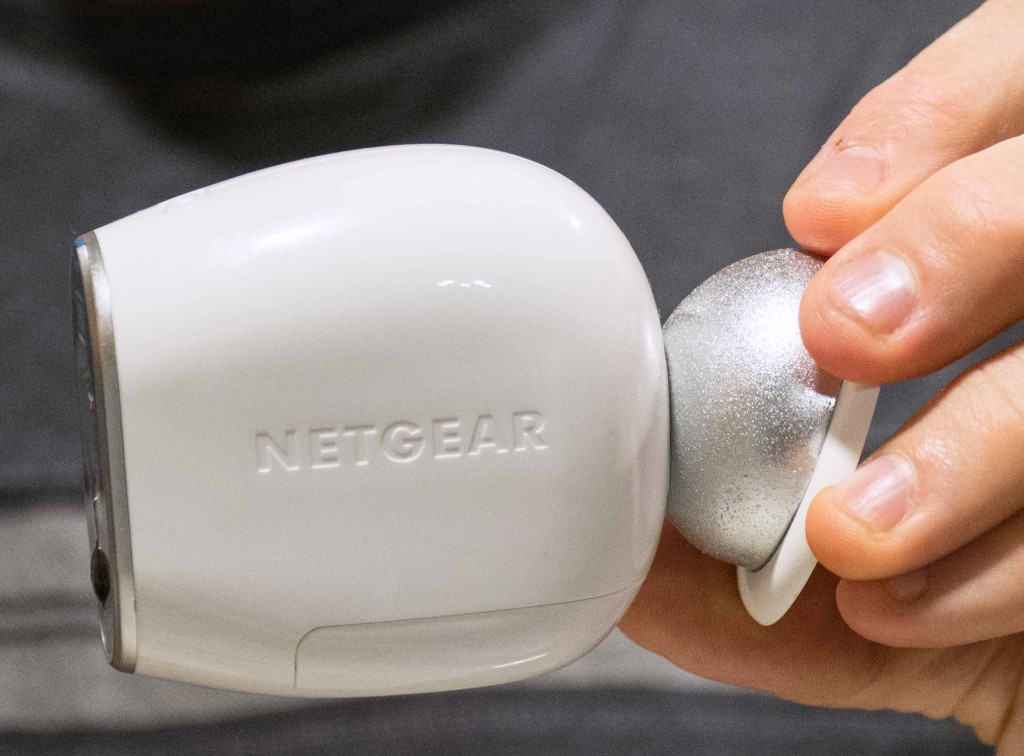 We did run into a small startup snag when trying to mount our cameras. The camera mounts onto the metal ball magnetically…
This is a fabulous concept, but we were trying to angle the camera and the ball mount kept shifting.
We finally realized that to rectify our problem we could purchase another mount (more of a stick mount), or choose another location. We went with another location as we had several areas that we wanted monitored anyways.
One of the areas we wanted to monitor was our driveway. Both of our older children have had their cars broken into overnight while parked in front of our house. Monitoring the activity in the driveway was a no brainer.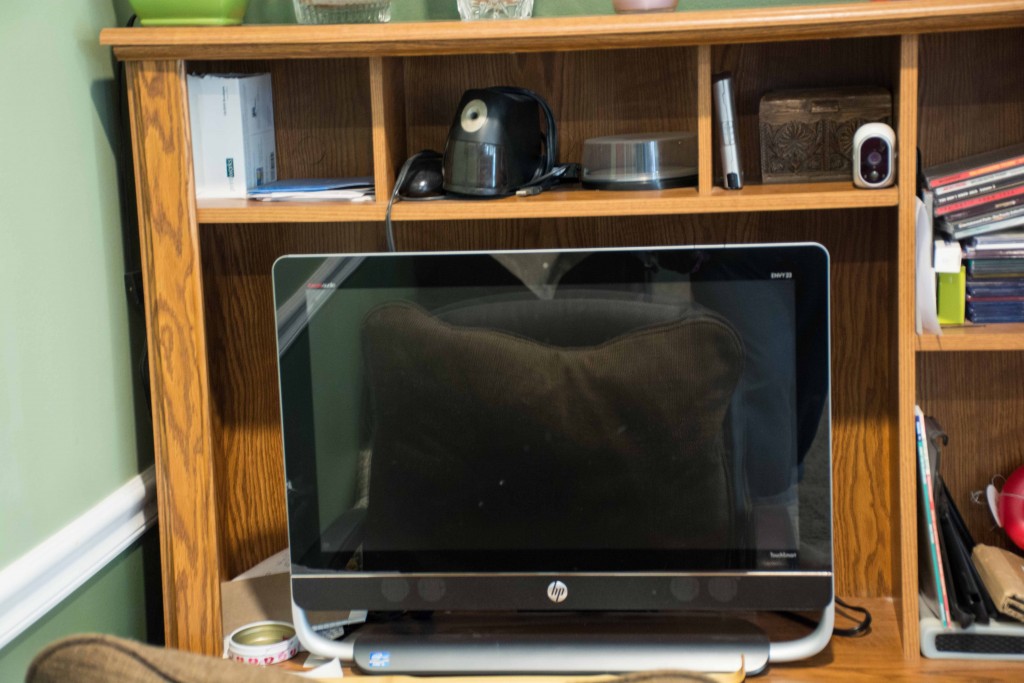 The other location we chose for our 2nd camera was in the lower living room. We placed the camera on our computer desk and pointed it so that it would monitor both the inside door from our garage and the stairs leading down from the kitchen into our lower living room (two birds one camera).

The beauty of Arlo is that your videos are stored in a cloud and can be accessed by either your computer, tablet or your smart phone.
Above you can see an overview of the videos captured in one day from our living room camera as seen from our computer. To watch you simply tap on it and it plays. The cloud will store 7 days free (with upgrade service available) and overwrites as your days progress… so on day 8 you are overwriting day 1.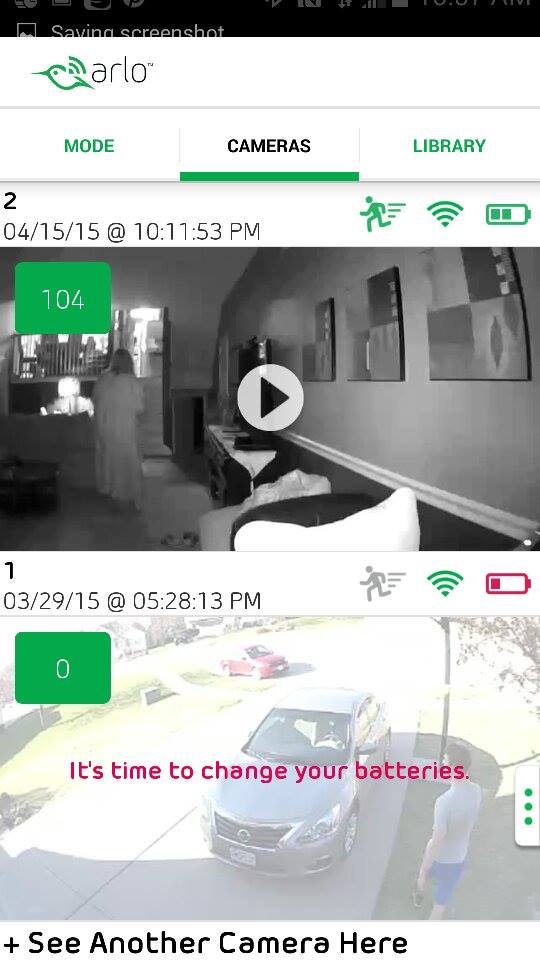 Viewing your cameras from your phone are just as easy, maybe easier, thanks to the Arlo app. One of the nice things about logging into the app is you will receive notifications on your phone if movement has been detected so you can view the video clip immediately. This is a nice feature that brings peace of mind.

Not only is Arlo 100% wire-free (completely battery operated), it features beautiful 720P video that captures every detail at a 130 degree field of view, is weatherproof: hot or cold, wet or dry, Arlo is designed to withstand severe weather conditions from 14 degree F to 122 degrees F, it comes equipped with night vision even in total darkness, it only records and alerts when motion is detected to help save battery life, and as I said you get 7 days free cloud storage so you can check in as often or as little as you'd like.
The above video is a example shot of how we placed the camera to monitor both the garage door and stairs. I was in the process of cleaning up and my movement triggered the camera.

Unfortunately I didn't get to the batteries in my camera on the front of the house in time to save a video to share. Because it is in my driveway it does activate quite often and the batteries drain faster than the camera inside. We have decided to stock up on these batteries because the peace of mind is worth it. If there is going to be a next incident, we want it on video in hopes to stopping this nonsense.
Arlo is great for more than home security. Since it is so mobile, you could move it to monitor your baby, to watch your pet while you are at work or even for business security!
I love our Arlo and would recommend it to anyone that was thinking about a low maintenance home security camera. My only wish would be that Arlo would record for as long as motion was detected. From what I could find, the highest option was to have it video for 120 seconds after motion is detected.
 Arlo can be purchased as a set with up to 4 cameras, but additional add-on cameras, mounts etc can be purchased separately. I know our family will be looking into at least 2 more cameras!
Where would you place an Arlo? Do you have any areas you'd like to have a video camera set up?