My 14 year old son, Joshua, is a very sports active teenager. He is currently involved in track and spring soccer, sometimes both on the same day. Both of these activities take a lot out of a person, it doesn't matter what the age of the participant.
I have caught myself worrying more than a time or two about his nutritional needs, his physical health, his mental health (we all know physical and mental work hand in hand) and basically his overall well being. Even after discussing this fears with our doctor, I still second guess myself and our choices.
To help Sports Moms support their athletes, Gatorade has developed a new website, Gatorade.com/moms, as a resource for information and inspiration. Here Sports Moms can find articles and advice on sports nutrition, training tips, etc., as well as documentary webisodes featuring real Sports Moms, not actors, as they share their stories about raising kids in sports.
Gatorade conducted a study to identify moms' perceived roles, challenges, motivations and rewards, as it relates to their children's sports (the "Gatorade Sports Mom Study"). Here is a little of what they found!
Did you know?
· Sports Moms are a big community 13 million strong. In fact, 7 of 10 moms are raising kids in competitive sports.
· Athletes have special nutritional needs to fuel sports performance and nutrition is where Sports Moms say they make the most impact on their young athletes' success.
· Despite their commitment to nutrition, Sports Moms have concerns and uncertainties around their #1 role, including protein, hydration, pre- and post- game fuel.
· Sports Moms reported that there are additional nutritional challenges when raising an athlete including the fact that kids in sports eat an extra meal a week and two more meals away from home than kids who aren't in sports.
·  70 percent of teen athletes show up for athletic events already dehydrated?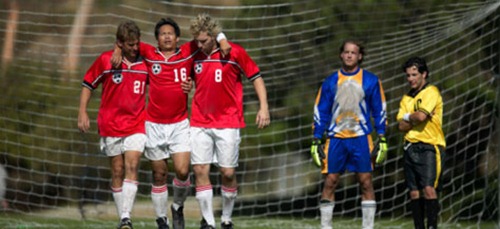 Gatorade has teamed with sports moms to help guide us in the areas of these special needs and challenges that we face with our sports minded children. Here is some of what you will find at Gatorade.com/moms:
Articles and advice discussing various topics including nutrition, hydration, sports injury and training and conditioning

Meet real Sports Moms, not actors, as they share their stories about raising kids in sports

Watch Sports Mom TV, inspirational documentary webisodes featuring real Sports Moms of youth athletes and professional athletes

Learn how Gatorade is scientifically formulated to give athletes the edge and about Gatorade's 40+ years of science and athletic research
My overall impression of the site… I am relieved to have found a resource! My son has gone from a chubby healthy pre-teen to a very tall (almost 6 foot) teenage boy (still growing) who cannot seem to get past 120 lbs to save his life.
The adults in the house have slowly made the move to eliminating meat from our diets. We have never pressured him or belittled his choice to eat meat. In fact I offer to purchase and cook it for him, but sometimes I feel like he doesn't want to because we don't. That doesn't concern me, what concerns me is that (1) he doesn't eat much more than Cheerios and salad at home (2) he is an overall picky eater to begin with (3) he doesn't like most of the vegetarian meals I do prepare (4) he has multiple migraine headaches a week… all of which tie into dietary choices (in my opinion).
I could go on with my worries, but you get the drift.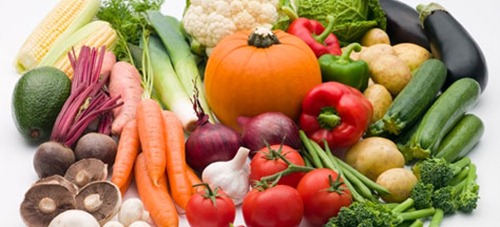 What I've learned from the Gatorade Moms site and the article Training Table at Home with Leslie Bonci is that Josh should be consuming 18-27 calories per pound, depending on his sport and individual needs. In his chosen sports, he needs to consume 25-27 calories per pound.
In developing my plan for Josh's diet I need to consider many things…
Schedule

Sport

Food likes/dislikes

Food allergies/intolerances

Medical issues

Food budget

Cooking ability
We have also tossed around the idea of supplements… because I just don't think Josh is getting enough of what he really needs (because he is plain 'ole picky). Bonci's rule is "Food first, but not always food alone." Supplements should never be used as a replacement for a meal or snack, but they can augment the daily diet. I now have a nice list of possible supplements like sports bars and multivitamins and the like. I hope to find a quality one that Josh will actually like!
The article goes on about the family training table and gives several ideas and suggestions for quick and healthy meals and snacks to sneak into your (and your child's) day. My grocery list has just expanded, but I am finally glad to have a guide so that my son doesn't end up under nourished. I need to support his body and mind at home before I can support and cheer for his team on the field!
             WIN IT!
One OurKidsMom reader is going to win a Gatorade Sports Mom Survival Kit:
· a Gatorade branded Nike Dri-Fit hoodie
· a Gatorade branded drawstring tote
· a Gatorade branded 1 gallon cooler
· a Gatorade branded water bottle
· 18.4 oz of Gatorade 02 Powder (makes 4 qt of Gatorade)
This giveaway ended at 11:59PM EST on April 8, 2011.
Disclosure:
This post was written me and was not edited by anyone. The opinions expressed in this post are entirely my own and have not been influenced in any way. I will receive a Gatorade Moms Survival Pack as a thank you for posting. The sponsor is responsible for prize fulfillment and will be shipping the winner(s) their prize(s). For more information please read my disclosure policy.