This post is part of the Verizon Ambassador program #vzwbuzz. All opinions are my own
Before you hit the road or grab a flight for your next vacation download these apps that save you money on the road.  Smart phones have given us easy access to great savings tools no matter where we are.  When you head out for a work trip, family vacation or couples retreat these apps will help keep you in budget easily.  With just a tap or two on your phone, you can save money instantly.
Apps That Save You Money On The Road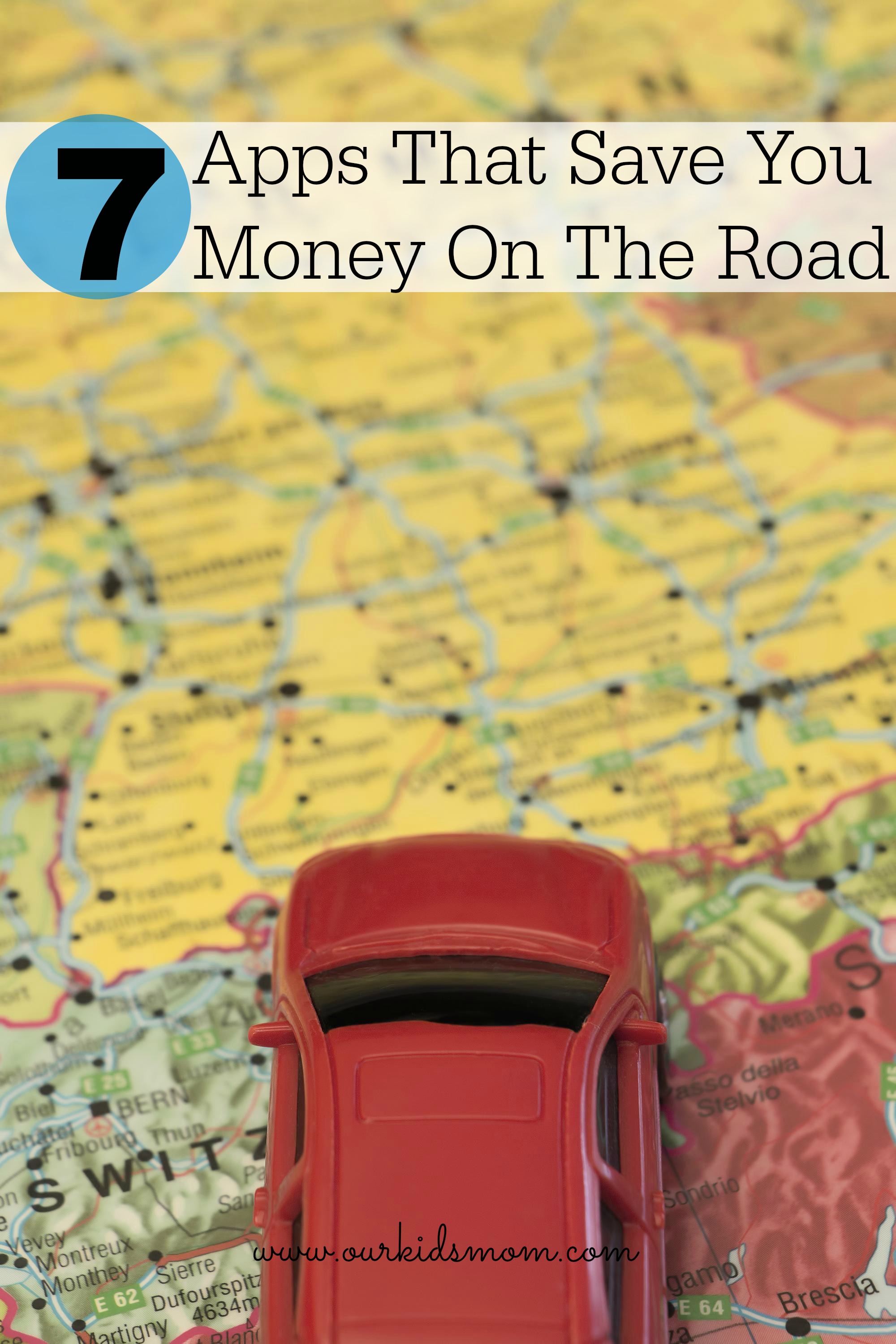 Gas Buddy:  Hands down this is the most used app we have when traveling.  If you aren't from the city you are visiting, you likely won't know the best places to get gas at the lowest prices.  Gas Buddy searches the best prices on gasoline in the city or area you are traveling in.  With high gas prices these days, this is the ultimate savings tool. 
TripIt: This isn't as much about direct savings as it is about organization that prevents you from losing money because you forget important things. TripIt keeps all of your flights, hotels rental cars and more in one location for you to monitor.  This can help you remember when to check in, return items or what the number is to call when you need to cancel a room to avoid a surcharge.
Expedia: This is one of the most popular travel deal sites, but this app is by far the easiest to navigate in this genre (in my opinion).  Flights, hotels, rental cars and more can be found in seconds using this app to locate the best prices.
SkyScanner: If you are looking for the lowest flight prices for your trip, SkyScanner gives you all the information and comparisons you need.  It is truly an app that gives you the ease of looking at several carriers in one location to make the choice that is best for you financially.
Groupon:  This is a general savings app, but I love to include it since it often has not only resort deals that could discount your vacation, but it has great local to your are deals all the time.  Just enter your destination zip code to find local deals on food, spas and entertainment.
Foursquare: I love this app because it helps you to see real live reviews of local restaurants and entertainment.  While it doesn't offer you a direct savings, the knowledge you gain from others reviews and check ins will help you to make wise decisions about where you spend your money.  Thus a savings if you spend $20 on an amazing meal rather than $20 on a mediocre meal for your family.
Viator:  This great app shows you deals on all sorts of things in the area of your destination.  While not available in all cities, it covers most larger areas and some smaller cities.  You can check here much like you would Groupon for great local coupons and deals.
Stretch your budget farther on your next vacation with these Apps That Save You Money On The Road.  From booking your next hotel or flight, to saving 50% on that awesome sushi house you'll love these apps and the savings they offer.