5 Apps for New Drivers #FordDriveSafe
This post was written as part of the #FordDriveSafe program. All opinions are my own.
This was the look on my son's face as he shared with me that he passed the driving test. If you had turned the camera around back at me, I probably had a similar look mixed with pure terror (hidden behind my smiling face).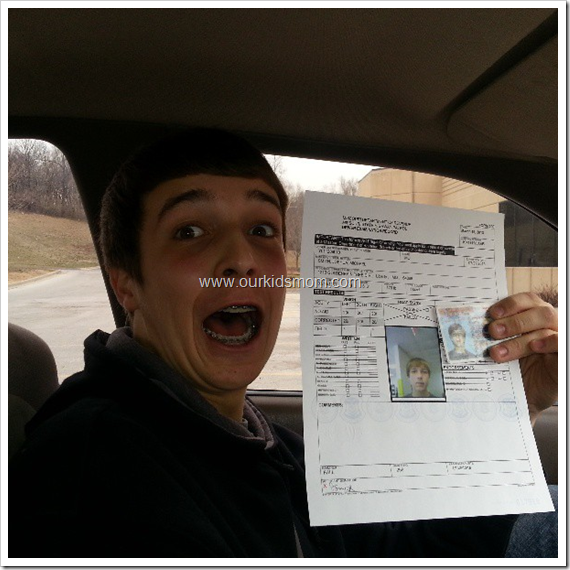 We had done our part with the hours of driving instruction and the years of being a good role models. It was now up to him to use good judgment and be as safe as he could.
When we called in to add our son to our insurance policies our agent informed us of a free driving program for teens called Teen Safe Driver.
Basically in a nut shell, a camera was installed in our son's car. It would turn on and record only when it detected unsafe driving. My husband and I would receive weekly updates on his driving and if there happened to be an event logged, we could watch the video with our son and discuss how he could have been safer. The few videos we did receive showed us his point of view and it also showed us what HE was doing (front and back cameras).
I realize that programs like this are not available with all insurance carriers, but even if you don't have access to that particular program there are several others available as well as apps that help teach, guide and protect your teen driver while behind the wheel. .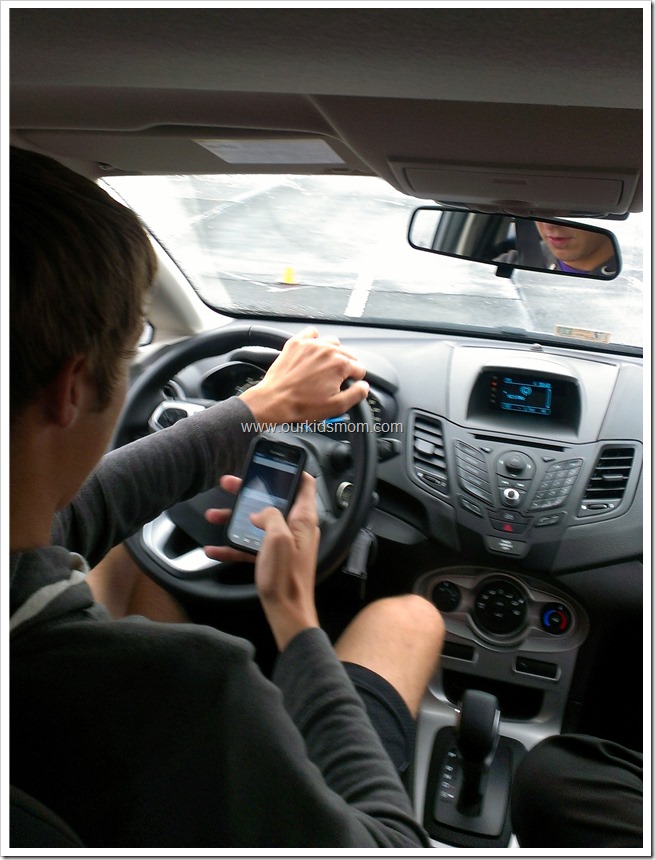 Here are a few app that can help your new driver stay safe:
1) Safe Driving : Free or Pro Version .99 (for iPhone, iPod Touch or iPad): This app will monitor the location and driving practices of your newly licensed teen. Set it up to alert you via text or email when kids exceed speed and it will show where the infraction occurred.
2) Cell Control: The app is free, the plug in device  runs $119-$129. (for Apple iPhone, Android, Blackberry, Brew and Microsoft Windows Mobile): Plug the component into the vehicle, download the app, set up control and Cell Control will detect when the vehicle is in use and will eliminate mobile distractions. Regardless of vehicle location, wireless access or GPS availability – Cell Control works. You, as the parent, can customize how the phone is to be used when the vehicle is in motion. You can allow specific applications such as navigation and music. You can be as restrictive or permissive as you'd like.
3) Steer Clear Mobile: Free (for iPhone, iPod Touch, and iPad (teens without a mobile device can complete the program online at statefarm.com): Insurance company based program for drivers 25 and under. Install the plug in device and allow the company to monitor your driving.  This app teaches young drivers proper driving procedures and increases eligibility for State Farm Insurance discounts. Other features: Logs driving time, mileage, and road conditions so kids can measure their progress.
4) DriveScribe: Free (for iOS and Android): DriveScribe transforms your mobile phone into a personal safe driving coach. Get real-time driving help, reduce distractions, see how you perform and earn rewards for driving safely – with our mobile and web application. It uses GPS, social media, real-time voice feedback and a jamming function to block texts and calls. The app will tell drivers to slow down if they're going too fast.
5) RoadReady: Free (for IOS): RoadReady logs teen driving practice during the Learner's Permit phase. The app provides an easy, efficient way to ensure teens have enough experience behind the wheel in a variety of conditions before they begin to drive independently.
I must say that by far the best experience my son has had while learning to drive was attending the Ford Driving Skills for Life driving program. If you haven't checked out their program, it's a must. Their traveling program teaches newly licensed teen drivers the skills they need to be safe on the road. He learned how distracted and impaired driving effects him as well as how to handle the car in multiple situations. I feel more confident in his ability to handle unexpected events. A less stressed mom = a more relaxed and focused teen driver!