On Friday night, February 21, I heard about the Apple security flaw on it's mobile devices. It seems that their operating system has left it's iPads, iPhones, and Macs vulnerable to outside attacks/hacks. Hackers have a nice little windows to gain access to these devices and view your personal information when using public Wi-Fi. Things like your email, passwords to your banking site, credit card site, your credit card information used to purchase online… heck even your passwords for Facebook and other sites you frequent. If you're a blogger it doesn't end there… think big here, passwords to your host, your site… it could be catastrophic.
I've been sharing an amazing software product with you for months that can help. Hotspot Shield  fully protects and manages your information and identity in a few easy steps. In essence it shields your information from those prying eyes and gives you peace of mind while using public Wi-Fi.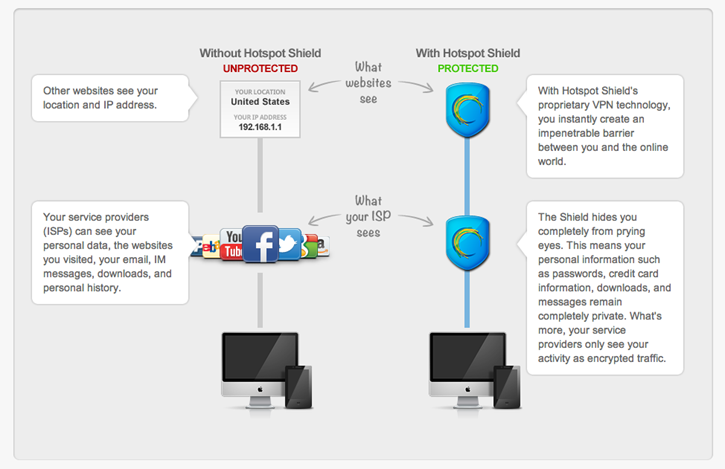 It's so easy to use, too! I really don't even have to think. As I was setting up my work area for the afternoon I turned on my computer. By the time I was ready to focus on my laptop it had powered up and Hotspot Shield was already open and ready to protect me. I just needed to sign into the Wi-Fi.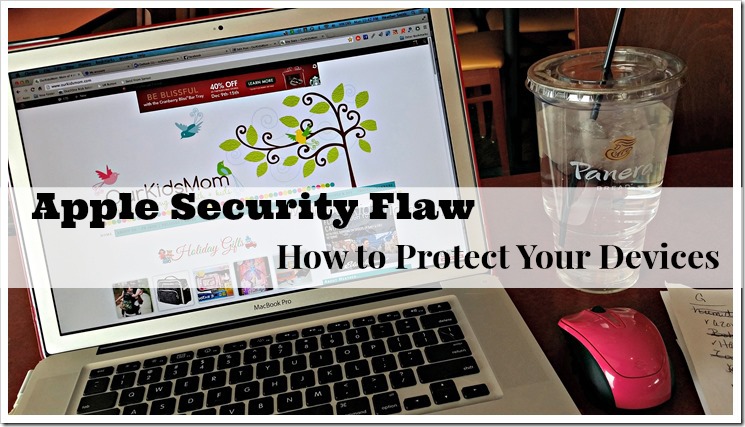 Provides complete VPN coverage with one click

Configures easily for immediate access

Creates a secure VPN tunnel between you and the networked world

Automatically secures the connection when it detects an unsecured network

Anonymizes your logon

Uses encryption technology to protect your identity and content

Accesses popular portals and blocked sites from anywhere

Intercepts phishers and spammers using a wide-range of malware packages

Supports five devices with a single license

Virtual Locations available in US, UK & Australia
The security issue doesn't stop with Apple products. Any mobile product on a public Wi-Fi is vulnerable to these types of attacks.
Why take the chance?