TP Issues Resolved | Angel Soft Coupons
This post brought to you by Angel Soft… all opinions are my own.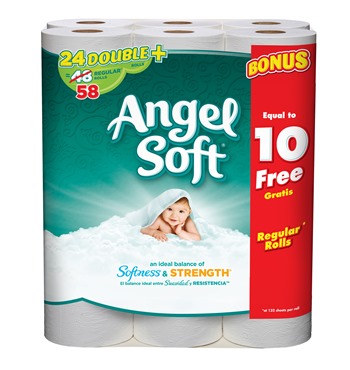 It's been a huge issue in our house for quite some time. Emma &/or Ethan would disappear for several minutes which would soon be followed by a shriek from the bathroom … "MOM! The toilet's clogged!".
Yep… almost daily. You see… I was guilty of purchasing inexpensive (aka cheap) toilet paper that was paper thin. This would cause the kids to use mountains of it to avoid getting "anything" on their hands. It was counterproductive … and uncomfortable to use.
Because of this issue, my husband and I decided it was financially responsible for us to purchase quality toilet paper. We made the switch to Angel Soft.
Angel Soft offers the ideal balance of softness and strength at a value that works for the whole family.
No more clogged toilets, no more excessive toilet paper use, no more irritated bottoms and no more changing the roll every. single. day.
That's why I was excited to hear Angel Soft was offering coupons for both their tissues (ahhh, perfect for the runny noses in my house right now) and their toilet paper.
Just head over to their Facebook page to print these coupons for your next shopping trip!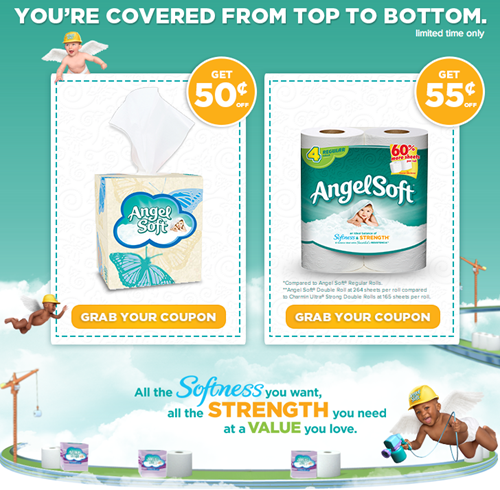 The coupons are also available for printing through coupons.com.