American Girl Bitty Baby Bitty Twins
Emma and I have admired American Girl dolls for quite some time now. Up until this recently we had only seen them in catalogs… that is until a trip to Chicago gave me a few minutes to swing by the store. That's where I fell in love.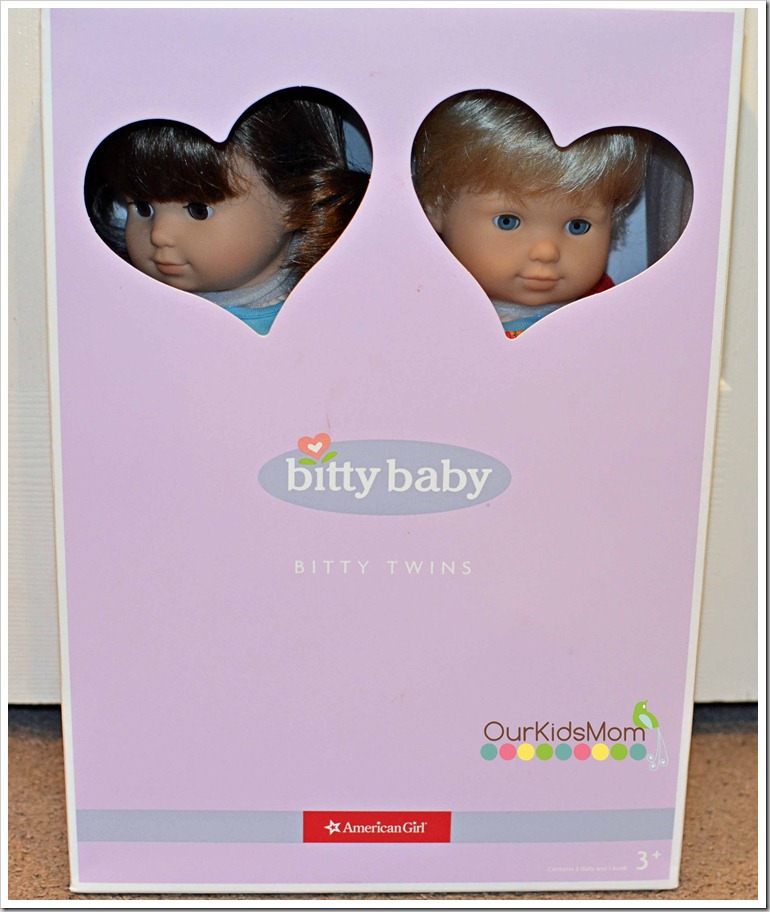 Because Emma has never owned an American Girl doll, I decided that it would be best to start with one of the Bitty Babies. Although Emma is 6, I wanted to start with the smaller dolls to gauge her interest and how well she would take care of them. After spending quite a bit of time shopping the site I decided that a set of Bitty Twins would be a fun gift for both Emma & Ethan.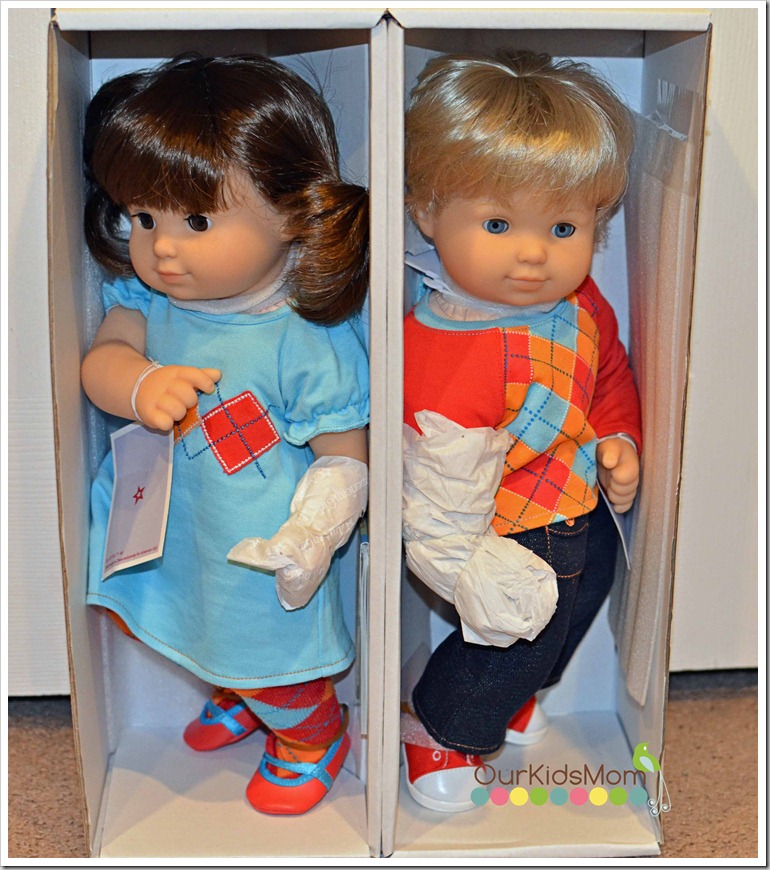 Bitty Twins offer so many ways to mix and match! Choose skin tone, hair color, and gender to create your favorite pair. They come with full outfits, hair for styling, and a special book. Add to the fun with accessories and Dress Like Your Doll clothing. These 15-inch dolls are for ages 3 and up.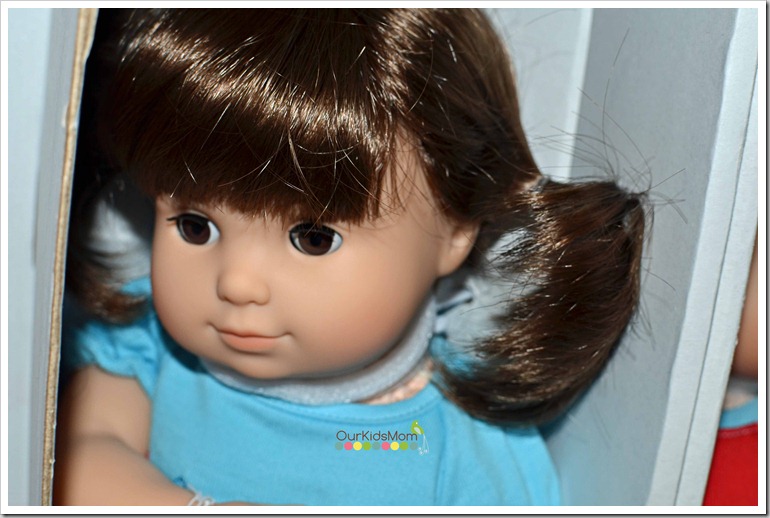 I was so excited to find a Bitty Twin that matched both Emma & Ethan in skin tone, eye color and hair color. This doll is almost a spitting image of Emma.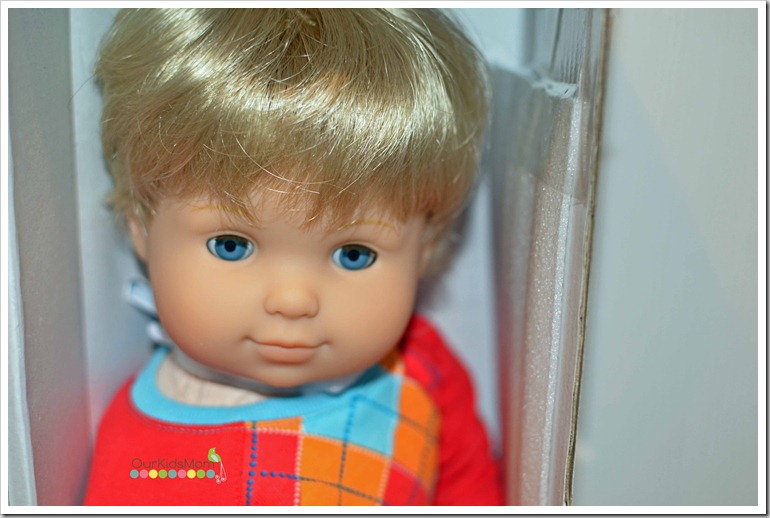 This little guy has so much allure, I wanted to snuggle him and pinch his cheeks!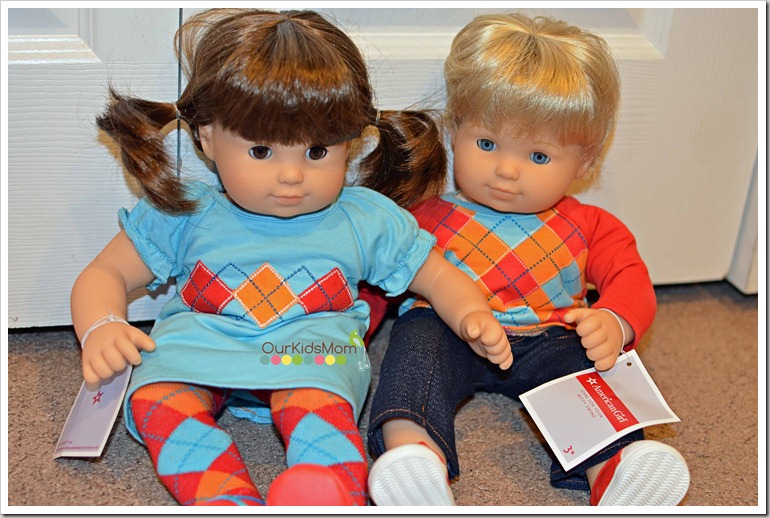 As I opened the box and removed the dolls I was immediately impressed with the detail that has been put into these babies. From the skin tone, lips, eyes, eye brows, hair style and accessories. I'll be honest with you… I almost kept these babies for myself as a reminder of how my two looked at this age. I had visions of setting them up on display on my dresser. I fell in love with them and hoped that Emma & Ethan would love them, too.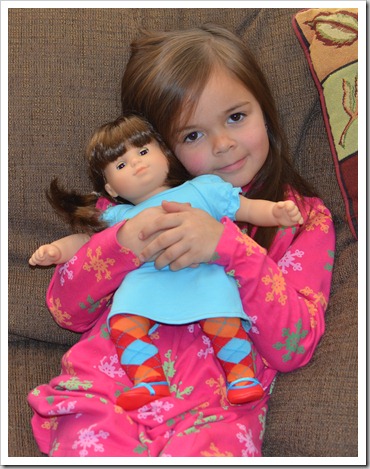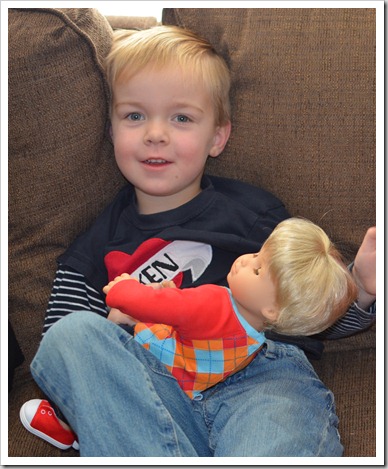 I wasn't disappointed! Both the kids noticed right away that the Bitty Twins looked a lot like them. There was quite a bit of time spent snuggling, making them talk and Ethan even spent some time removing and putting his little guy's clothes back on.
With our extended Christmas break the kids have had more opportunity to play with their new babies. We've had tea parties on the floor, "shopping trips" in the grocery cart, lunch together at the kitchen table and there's even been a few attempted abductions on Emma's part as she realllllly wants custody of Ethan's new bff.
Bitty Twins are a nice step up from baby dolls, but not quite "big kid dolls". I'm sure I've opened the gateway for Emma into the American Girl world but with the quality and workmanship American Girl puts into their products I am more than happy to indulge her on occasion. Now that she's reading I'm excited to share the stories behind the dolls and read the books along with her.
Connect with American Girl
Disclosure of Material Connection: I received one or more of the products or services mentioned above for free in the hope that I would mention it on my blog. I only recommend products or services I use personally and believe will be good for my readers. I am disclosing this in accordance with the Federal Trade Commission's 16 CFR, Part 255: "Guides Concerning the Use of Endorsements and Testimonials in Advertising." The opinions expressed in this post are entirely my own. Your experience with the product may differ from mine. The sponsor is responsible for prize fulfillment and will be shipping the winner(s) their prize(s). For more information read my disclosure policy.