South East Asia has long been a popular part of the world to explore. Thailand and Indonesia tend to be the most common choices, however there are many other countries in the region that are also worth traveling to.
One such country is Malaysia.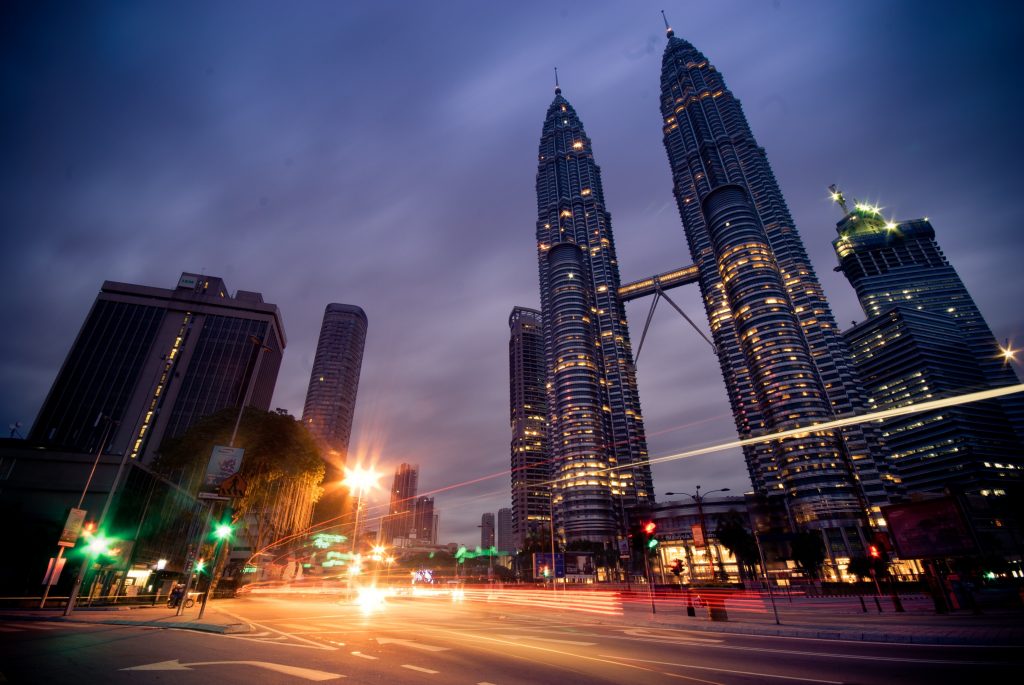 This diverse country has something for every type of tourist: it has natural wonders, vibrant cities and beautiful beaches. It's also very cheap to visit. Below are just some of the great reasons to visit this country. 
See the city sights in Kuala Lumpur
Kuala Lumpur is the capital of Malaysia. This bustling city is perfect for anyone wanting to experience South East Asia at its most bustling and vibrant.
The city's most iconic landmark is the Petronas Towers – the highest twin towers in the world. You can book tickets to scale this mighty skyscraper and take in the impressive views of the city. Or, if you'd prefer, you can simply capture some photos from the ground. 
Other great attractions include the city's many malls and museums. There's also no shortage of great restaurants for trying top quality Malaysian food.
Accommodation is very cheap in the capital. Whether you rent property in Palm Spring or book a hostel in Chinatown, you're certain to pay very little compared to what you might pay in a European or North American city. Similarly, transport and food is very affordable. 
Be wowed by the Batu Caves temple
While staying in KL, it's worth taking a trip to the Batu Caves, which are only a 13km drive away.
This complex of limestone caves has been turned into a naturally-carved temple. It is guarded by an impressive monument of the Hindu deity, Lord Murugan that stands 140ft high. 276 steps lead up to the cave.
The Batu Caves are one of the most visited attractions in Malaysia. The best time to visit is the early morning – you'll miss the crowds by arriving at this time. Prepare yourself physically for the climb and make sure to dress appropriately as it is a temple. 
Explore the ocean life off the coast of Langkawi
Langkawi is an archipelago made up of 99 islands located to the North East of Malaysia. On top of it's impressive beaches, Langkawi is renowned for its array of underwater life. 
From clownfish to whales, all kinds of marine wildlife can be found in Langkawi's waters. It is a popular snorkeling destination for this reason. Those that are licensed to go scuba diving can also go diving here. 
Snorkeling tours offer the best chance of seeing wildlife. You can also take diving lessons here.
Spot orang-utans and gibbons in Borneo
Borneo is a large tropical island shared by three countries: Malaysia, Indonesia and Brunei. The island is known for its population of rare apes, including orang-utans, gibbons and proboscis monkeys.
Most people visit Borneo for the orang-utans. These apes can be found across the island, although they aren't always easy to spot. Your best option is usually to take a tour from a guide. If you fail to see an orang-utan in the wild, there's always the option of seeing one at one of the island's sanctuaries. 
You can get to Borneo by air from Kuala Lumpur. While in Borneo, consider taking the time to check out some of the other natural wonders including the mighty mountains and caves. 
Try the delicious food of Penang
Penang is a popularly visited state in Northwest Malaysia. On top of sporting some of the most idyllic sandy beaches in Malaysia, it is often regarded as the food capital of the country.
The street food of Penang is perfect for anyone that is on a tight budget. This food tends to be very cheap, while being delicious and wholesome. A few popular foods include Penang Char Kauy Teow and Assam Laksa. 
There are also many restaurants to be found in Penang. If you want to treat yourself to some fine dining, this is the state to go. You can check out a list of some of the best places to eat in Penang here.
Go trekking in The Cameron Highlands
The Cameron Highlands are located towards the north of Malaysia. Here the climate is a little cooler (which can make a nice escape from the tropical heat found throughout the rest of the country). However it is not just the cooler temperatures that makes this part of Malaysia worth visiting. 
The rolling hills here are home to some of the country's finest tea plantations, lavender gardens and strawberry farms. Visit these plantations and farms and you'll have the option to try produce fresh off the hillside.
Attractions such as the Time Tunnel Museum and Sam Poh Temple can also be found here. The Time Tunnel Museum is a museum dedicated to Malaysian memorabilia. Sam Poh Temple meanwhile is a large Buddhist temple in the area with a striking gate and walls. 
You can take a guided tour around these attractions or you can make your own journey. Hiking is a popular activity across the area – the scenery is very impressive and cooler weather makes it much easier to walk for long distances.
Sunbathe on the unspoiled beaches of The Perhentian Islands
There are plenty of great beaches to choose from across Malaysia. However, the most impressive beaches can arguably be found on the Perhentian Islands. 
Long Beach and Coral Bay are where most tourists travel to. On top of white sands, these islands sport some of the most luxury hotels and best nightlife in Malaysia. The beaches can get pretty packed in the height of summer – going out of season could help you to avoid the crowds.
Turtles often hatch on the beaches here. Time your visit right and you may get to see some baby turtles. Other wildlife here includes monkeys and water monitors.