Your loved ones may have ventured near and far to spend your wedding day with you. Although you may be the guest of honor during your nuptials, you still want to send your guests thanks for supporting you through the celebration. The following are affordable gestures your guests are sure to appreciate 
Welcome Them with a Care Package 
If your wedding guest list is extensive, you may wonder how to please varying tastes with affordable gifts for your out-of-towners. You don't need to go broke shopping as a welcome care package should house essentials your guests may find useful for the weekend. You can fill the bag with bottled water, a local map of the area, snacks and travel toiletries. Have them stylishly packaged and ready for the front desk clerk to hand out as your family and friends check in.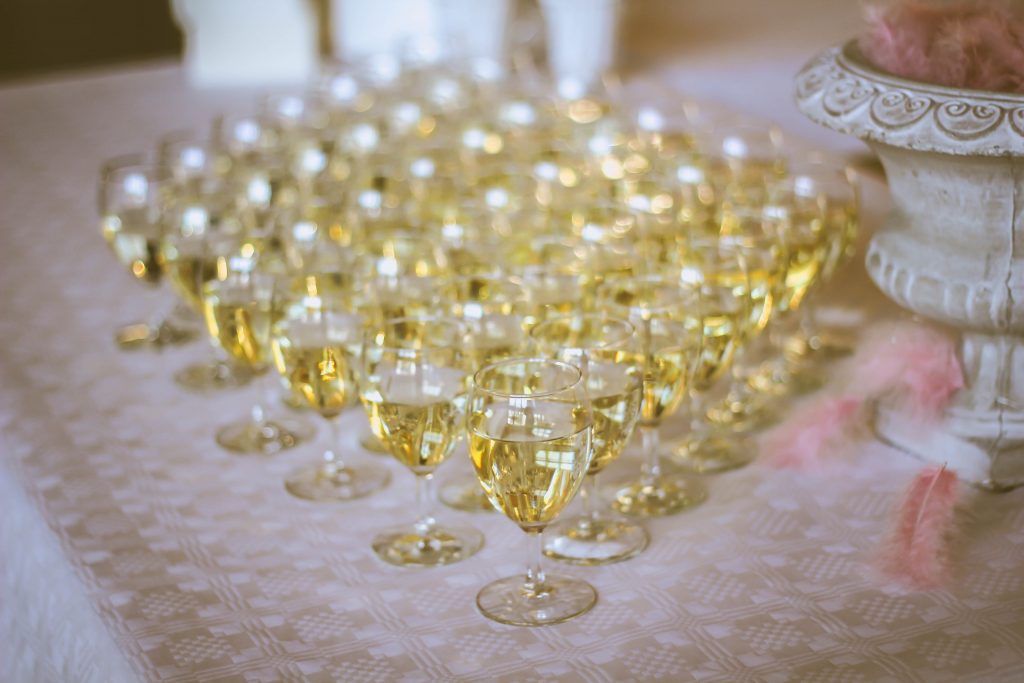 Photo by Tamara Menzi on Unsplash 
Provide a Favor 
The tradition of gifting your wedding guests with a small token of thanks is a tradition from the past. Some couples choose DIY trinkets such as home packaged flavored popcorns or candy. You can even arrange the gifts by themes or functionality like these wine glasses by Silipint. Whatever you select, have the items personalized with your name and wedding date and have it at the table when your guests are ready to be seated. 
Ensure Your Guests Comfort 
Pulling off the ultimate wedding takes time, thought and smart planning. If you've yet to decide on a venue, you want to think about your guest's comfort. Although a beach wedding can be a different experience, if you have elder loved ones or those with health restrictions, traversing through the sand may be a challenge. Instead, find a location that suits your tastes and provides comfort to those in attendance. Your meal should also be welcoming and taste great. Although you may find veggie cakes a favorite dinner treat, provide your guests with a selection of meal options. You may find most venues showcase a chicken, fish, and steak offering. Some also include gluten-free and vegetarian meals. 
Offer a Note of Appreciation 
Thanking guests for coming to the wedding doesn't have to be an over-the-top gesture. There are even thank you message templates to help you find the right words! Whatever you decide to do, try to be sincere in how you word and display your appreciation. Whatever you decide to do, try to be sincere in how you word and display your appreciation. If your ceremony is going to be held outdoors during the summer months or in a stuffy venue, wedding ceremony hand-held fans are ideal. While the fans can cool your guests off as you exchange vows, a sweet note displayed on the back can share your thankfulness. Another way to display a note of thanks is with a formally written note card tucked into the napkin of your guest's seat at the dinner table.  
Simple Amenities 
Simple gestures at a favorite restaurant or hotel can make your experience all-the-more enjoyable. If you're looking to go the additional mile to make your wedding special for your guests, you may want to include simple amenities. For a wedding in the backyard, supply bug spray. If the weather forecast looks dicey, a basket of inexpensive umbrellas and pashmina cover ups can keep your guests warm and dry. If dancing is on your itinerary after dinner, fill a basket with cheap flip flops. Bought at a discounted retail store, your female guests can kick off their heels and dance in comfort. 
Mingle with Your Guests 
Your guests have given up time to share your special day with you. A personal thank can let them know how you appreciate your guests in attendance. You can begin by greeting your guests as they walk into the reception. During the course of the evening, go from table to table with your partner. This allows you to say hello to those you may have missed at the entrance and visit with your elders who aren't quite as mobile.  
Secure Transportation 
If your guest list consists of friends, family and co-workers who have traveled great distances to reach the wedding destination, they may be unfamiliar with the area. To ensure your loved ones get to the wedding and back home safely, securing transportation to and from the hotel can be a welcoming gesture. Whether you rent a bus, limo find or taxi service, it's also a safe way for out-of-town relatives who have imbibed to return to their hotel after celebrating the night away.  
Send Personalized Cards After Your Wedding 
Most brides and grooms send a thank you card to show their appreciation to those who sent gifts and attended the wedding. You can kick your thank you up a notch by personalizing your message. When choosing your wording, be sincere. Share specific details from the evening that will have special meaning to your guests. Handwriting your notes also goes further in making a guest feel special over the prepared version.  
Your loved ones in attendance at your wedding play a significant role. Although you may prefer to choose your venue, ceremony, meal, cake and theme with yourselves in mind, where would your celebration be without family and friends? The above simple gestures are designed to thank those in attendance and ensure everyone has a wonderful time.