Aden + Anais Swaddle and Dream Blanket
Samples received. All opinions are my own.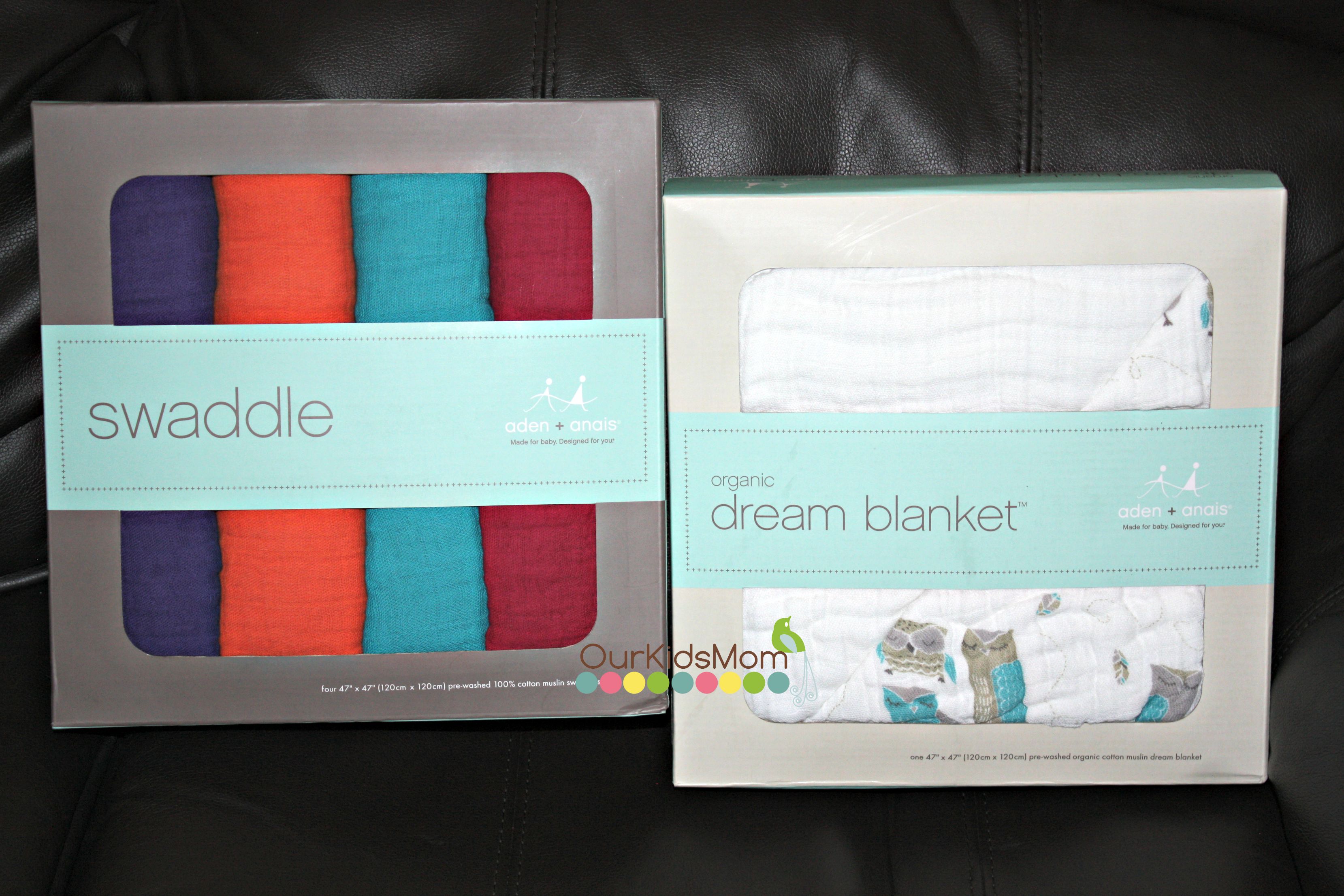 I had heard a lot about Aden + Anais blankets and how amazing they were when I was pregnant with my last baby but had yet to try one. As a baby gift some friends gave me a set of Aden + Anais blankets and I was thrilled to get the chance to try them out. My son was born in July, right in the middle of the hot summer.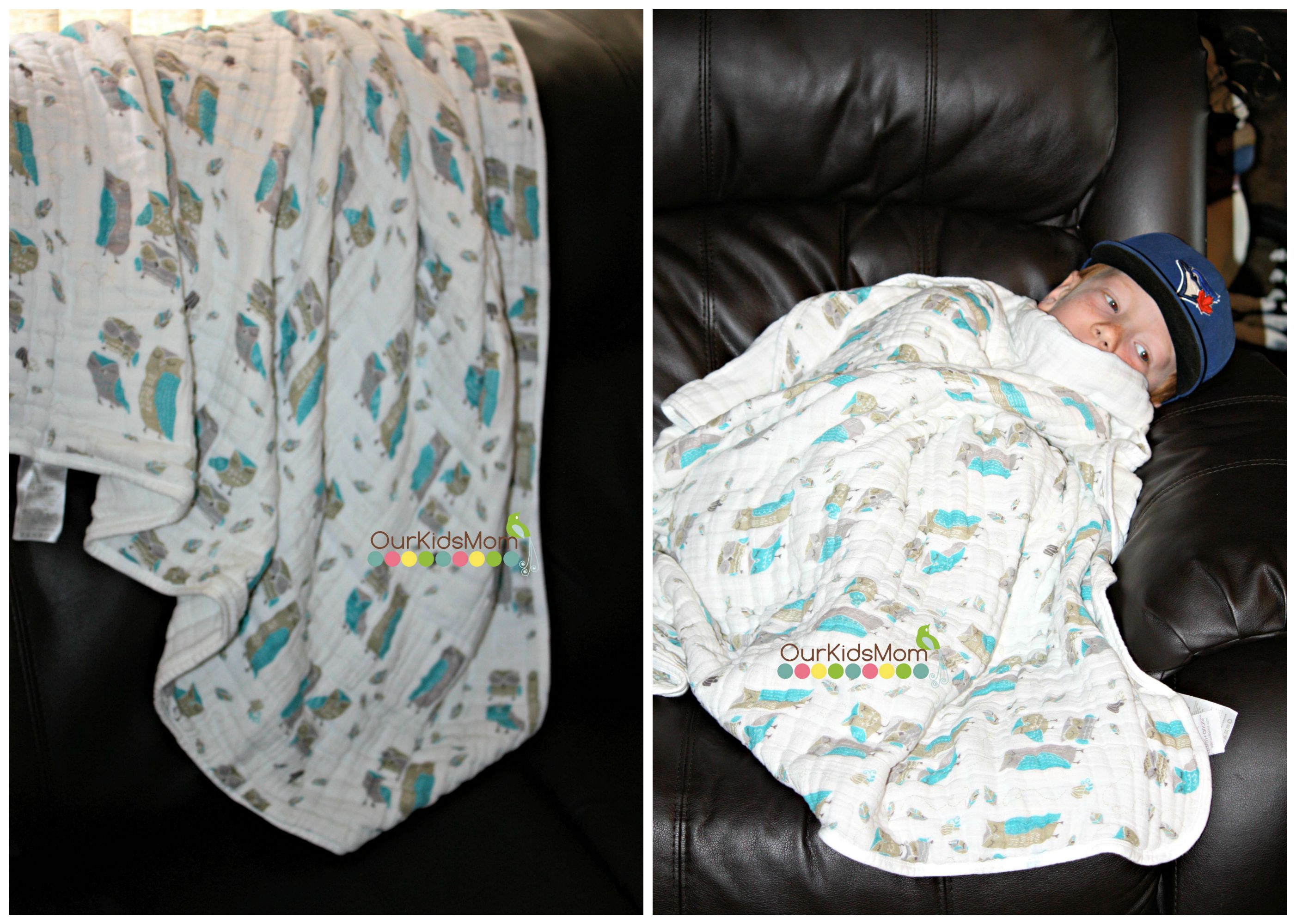 I loved those blankets and was thrilled when I was sent the b-jeweled classic swaddles, and the wise guys organic dream blanket for my kids to enjoy. The dream blanket is gorgeous, it's a little thicker then just the classic swaddles. I have had it sitting in the living room and it has become the kids and my cuddle blanket while we are watching tv. The dream blanket is made of organic cotton muslin, the best part of these blankets is they get softer with each wash. With a size of 120cm x 120cm its great for cuddle time or baby tummy time.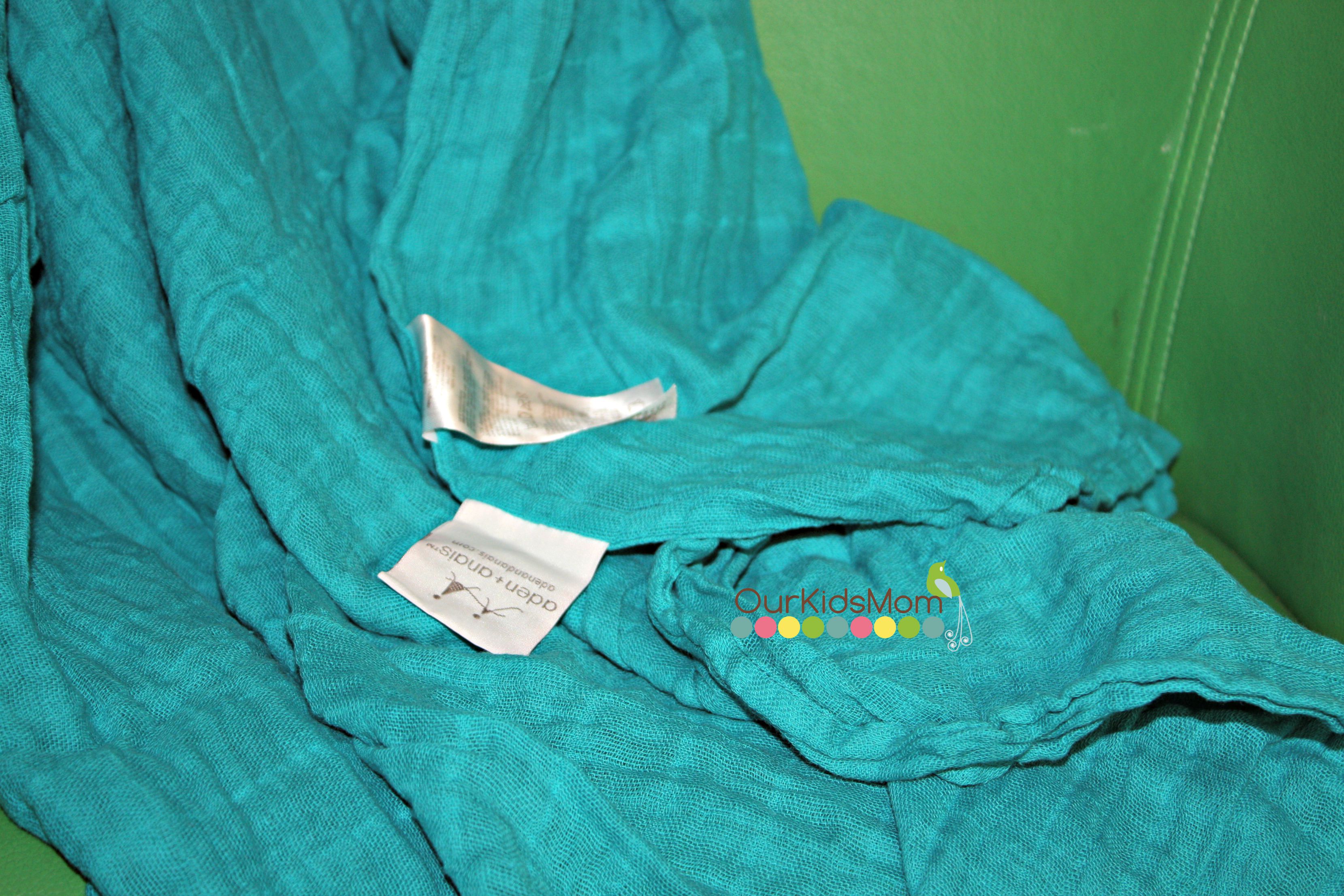 The swaddle blankets are 120cm x 120cm, 100% cotton muslin. When my son was born I found myself packing an Aden + Anais blanket everywhere we went. The swaddle blankets fold up so compact that they take up very little room in the diaper bag. It's so light and breathable for draping over the car seat to keep him shaded. At bedtime it's the perfect blanket to swaddle him in knowing he won't overheat.
My favorite use of the Aden + Anais blanket was using it as a cover up when I nursed him. I loved how light and airy it was for him and I, no more having him sweating under there while he ate. It's such a nice large size that you have plenty to keep you both covered.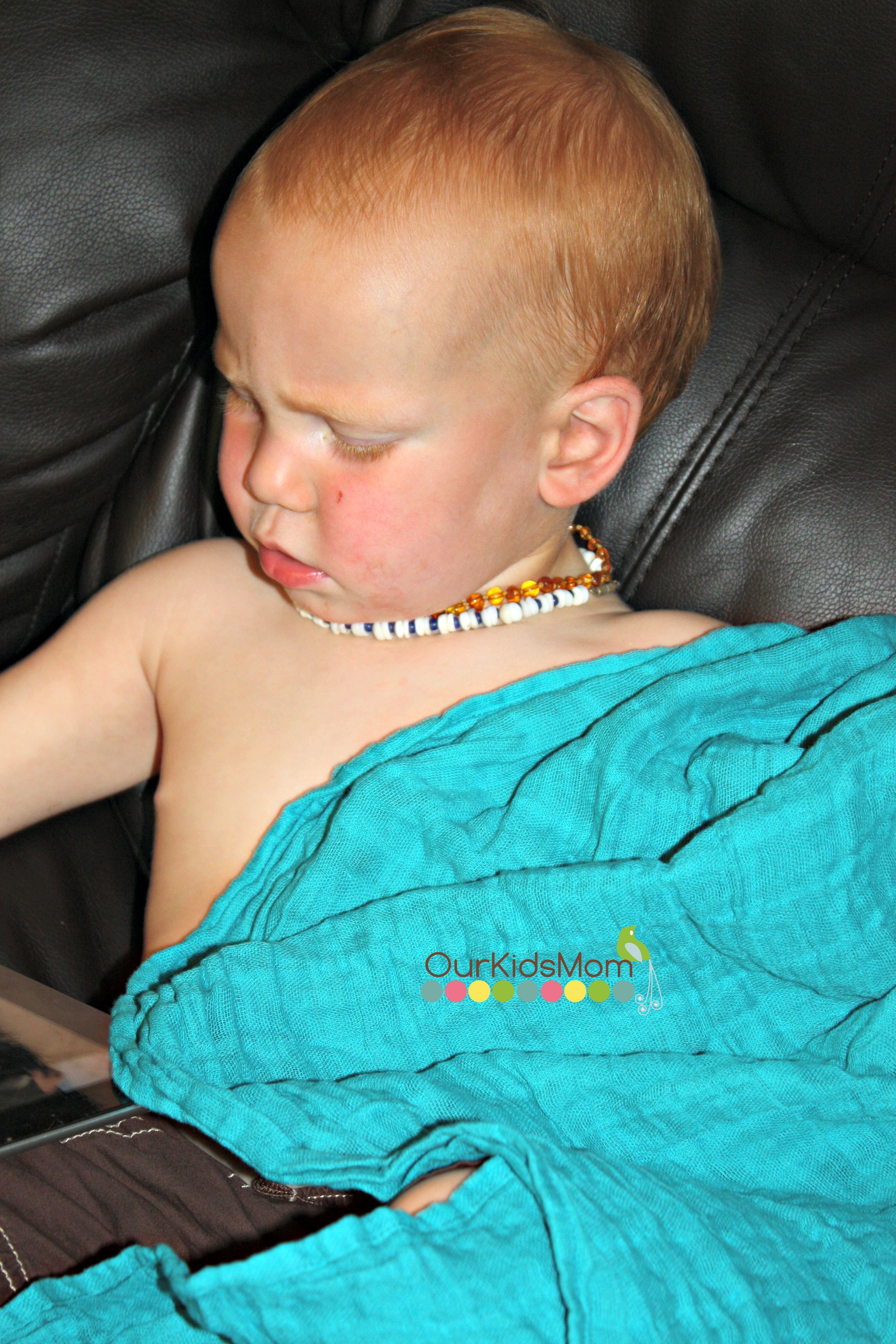 When it's bedtime Mason starts running around the house looking for his "blanky". We have a few different patterned Aden + Anais blankets and he doesn't care the color or the pattern, all he wants is that familiar soft touch of his favorite blanket. You won't ever see him sleeping without a Aden + Anais blanket snuggled up to his face. If he can find more then 1 blanket then he will have all of them tucked under his arms ready for bed.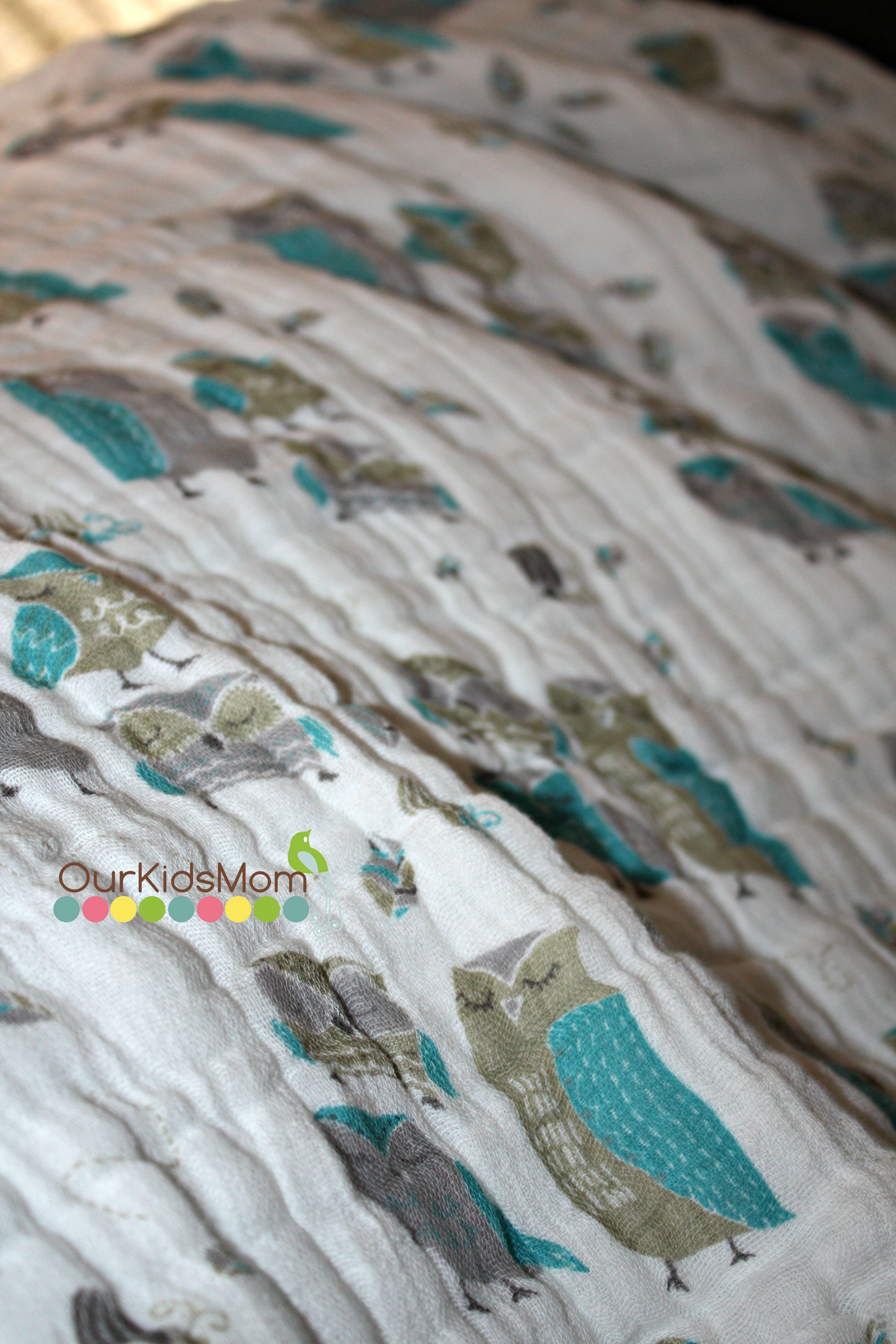 I couldn't recommend these blankets enough, if I had to describe them using one word it would be…. perfect. This is the perfect baby gift.
Head over to www.adenandanais.com and treat yourself and your baby to a blanket that is so divine.  From swaddle blankets, sleeping bags, bibs, burp clothes, toys, car seat covers, and dream blankets, there is a wide variety to shop from.