A Story of Persistence | For All You Love | #ForAllYouLove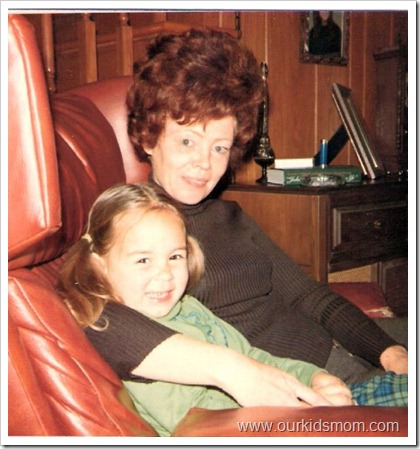 The For All You Love campaign launched last week in advance of Mother's Day and it celebrates the selfless and unconditional caring of caregivers, including moms, and all the ways they care for those they love. In honor of selfless and unconditional caring I wanted to share a short clip of my experience with my Grandmother.
My Grandma had always been an extra special person in my life for as long as I can remember. My parents married and had me very young. My Grandma stepped in to help with my care while my Dad attended college and my Mom worked. At one point early in my life we even lived with them. Our bond was tight and it carried throughout my entire life.
During her later years my husband (who had grown to love her as much as I had) and I would spend our vacation time at her house. Our main intentions were always to enjoy her company, but we always left her "to do" list much smaller (or "done") than when we came.
About 13 years ago my Dad finally convinced my grandma to move in with him. This was not a small task as she had a house full of items and she also lived several hours away. My husband didn't hesitate and dropped everything with me to help her move.
Once settled I noticed on one of our early visits with her that she had grown extremely thin. I chatted with her about her health, what (and if) she had been eating and if she felt "healthy". After a little encouragement she climbed on the bathroom scale. To our horror she didn't even weigh 100 pounds. At her height and frame a great weight for her was around 120… to me she looked like a skeleton.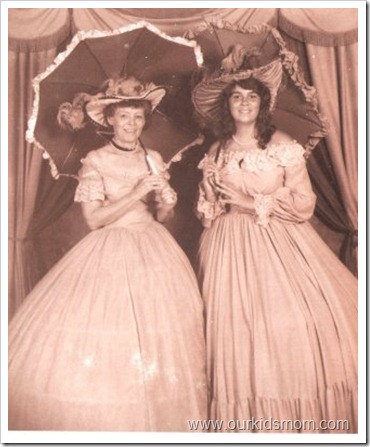 I made it a point to be at my Dad and Grandma's house every morning after my oldest had made it to school. Most days my youngest (then) would come and watch cartoons while I tended to my Grandma. You see, for some reason… I was the only person that could get her to eat. Our bond was still as strong as ever and I played that against her many times to get her to eat. My mornings were spent sitting at her feet with my hands on her knees batting my eyelashes at her… and begging her to take a bite.
Slowly as she began to eat her appetite finally kicked back in. It was a struggle, but I knew we were getting somewhere when she started asking me to pick up a sausage biscuit at McDonalds for her breakfast. We finally got her weight into the 110's and she was starting to feel like a person again. I continued my morning rituals for nearly two years, though. You see… my Grandma had also found out she had emphysema years before. Although she denied it was bad for years and years, one morning she couldn't breathe… at. all. Even her "put your head in the freezer to breathe" trick didn't help. I insisted on a trip to the ER, which happened to be on 9/11/2001. It was a long and fateful morning in many many ways.
With the help of oxygen (and Hospice) she was still able to live a somewhat normal life. I continued my morning trips through mid 2003 until she finally passed in her sleep. She was my best friend and I would do it all again in a heartbeat.
In celebration of Mother's Day this year, JOHNSON'S® Baby has established JOHNSON'S® Baby CARES Care Cards, a digital e-card platform encouraging moms to share positive messages of encouragement with other moms across the country, while simultaneously supporting Save the Children®.  You can help, too! 
Simply pick and share a card filled with messages of reassurance for a Mom in your life on Facebook at http://www.johnsonsbabycares.com. For every card sent, shared or liked, JOHNSON'S®  Baby will donate $1.00 to Save the Children® (up to $150,000) to benefit early childhood education programs that foster education and reassurance for new moms. These cards will not only spread encouragement to Moms throughout the country but will also provide Moms in need with the skills and knowledge to successfully support their child's growth.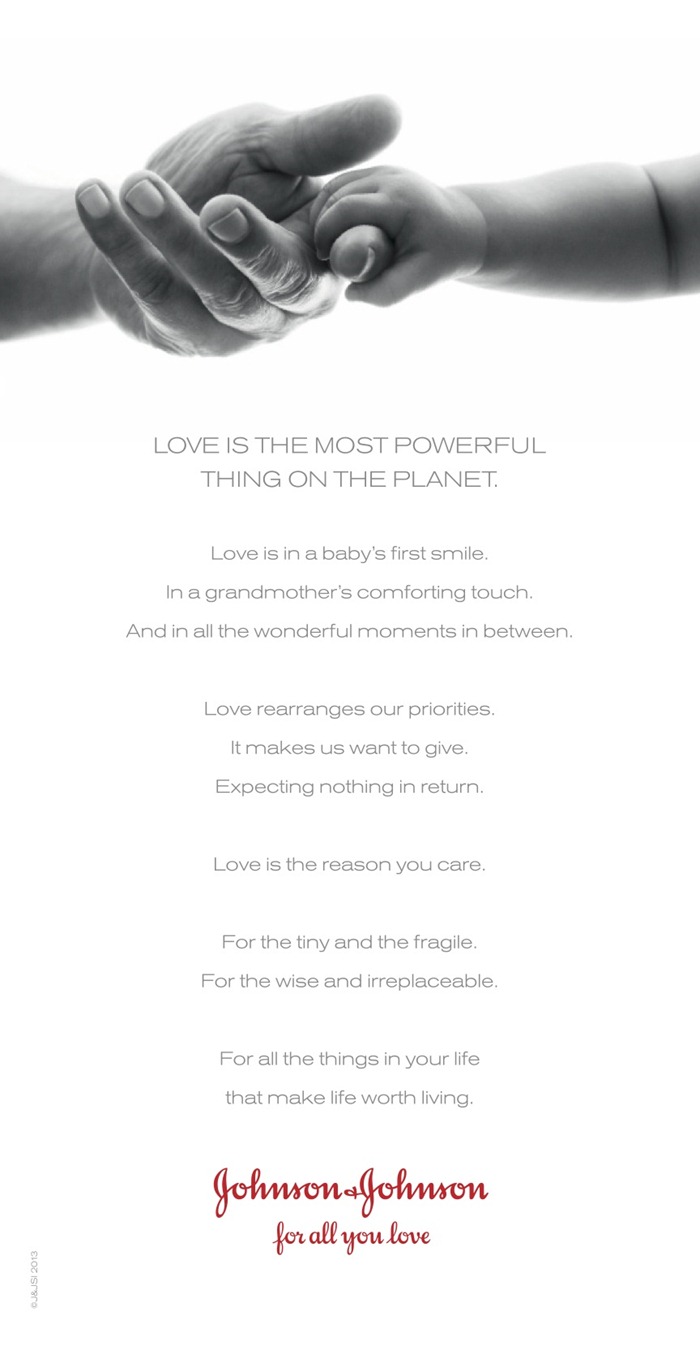 This was a compensated post through The Motherhood for Johnson & Johnson's For All You Love Campaign. All thoughts and opinions are 100% my own.