A huge part of being a parent is accepting that you often have to sacrifice the organizational aspect and overall tidiness of your interior living spaces.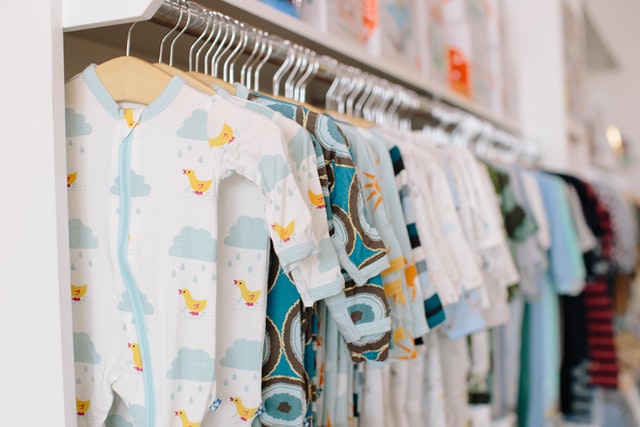 However, even though you seem to have an endless collection of toys, clothes, accessories, and other equipment and clutter related to looking after your baby, it doesn't mean that everything needs to be a total mess (until they grow older and the dreaded teenage 'floordrobe' makes an appearance, that is – this may be entirely unavoidable). 
So, with that being said, continue reading to discover a comprehensive guide to organizing your baby clothes. 
Keep the Tags on Surplus Items 
As you will no doubt already be fully aware, babies grow incredibly quickly. And if your baby is particularly young, it is highly likely that you have a wide range of similar styles of clothing – perhaps a mixture of items you bought yourself and gifts from loved ones.  
Naturally, it is always advisable to wash a baby's clothing item before they wear it, mainly because they tend to have such sensitive skin. However, keep a store of unwashed and unused extra articles of clothing in a designated drawer so that when your baby grows, you will not have wasted your money if you do have any items you can return or sell. 
Arrange the Changing Station 
When changing your baby, you will want them to lay down nice and still while you tend to them, safe in the knowledge that they are secure. In reality, however, changing a baby can be quite a stressful and chaotic experience, so the closer everything you need is to you, the easier it will be. 
Keep a hamper for dirty clothing directly underneath the changing table (with a lid to keep any unwanted smells at bay) and ensure that there are plenty of pants and onesies in an accessible place just to the side of the table (but not within the baby's reach). An organized changing station will make a huge difference to the cleanliness and overall tidiness of the room. 
Additionally, storing extra onesies, socks, and an overcoat in the bottom part of your stroller is an excellent idea. It is truly amazing how a single standard stroller can help you navigate the world when you are properly prepared. 
Hang Your Baby's Clothes According to Size 
Just like when you used to arrange your DVD collection in a bizarre way according to the color theme – and a friend would think you were mad because you hadn't chosen an arrangement based on the titles – there are lots of different ways to organize your baby's clothing in the closest.  
However, when you hang your baby's clothes in size order, it becomes much easier to assess and choose the items you will need as your baby grows. In addition, invest in some size dividers to make the organization of the clothes even clearer and speed up the process of dressing your baby every morning.   
It would also be pertinent to point out that, even though looking at the labels should tell you the size of the item, the size actually depends on the manufacturer and the store. Therefore, as a general rule, consider the age on the label to be the maximum age a child can wear the piece of clothing.