Preparing turkey stocks out of Thanksgiving leftovers is the best way to reduce wastes. It is not only a delicious item to add to the dishes but also very healthy.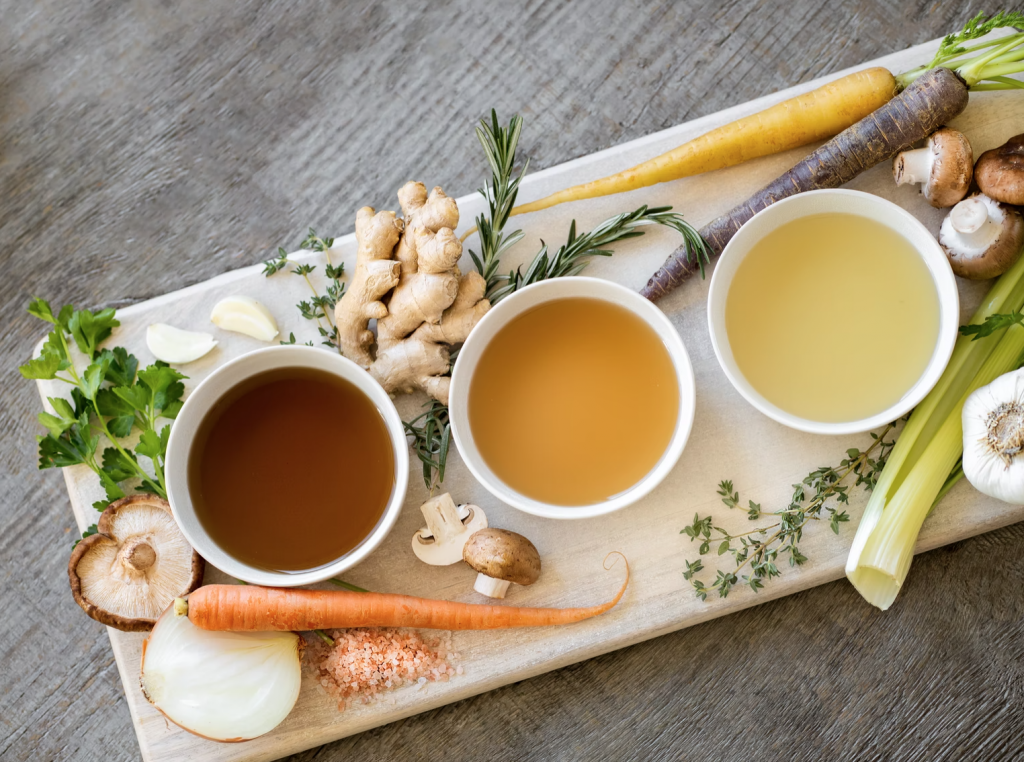 If you are planning to prepare turkey stock, you should also have a good idea of how to use and store it. So, keep reading this article to find out the best ways to prepare, use, and store turkey stock. 
Difference between Turkey Stock and Turkey Broth 
If you think that turkey stock and broth are the same things, you're wrong. It is a very common misconception. Even though turkey stock and broth are similar, they are not the same thing. 
Turkey Stock 
Turkey stocks are prepared by simmering turkey carcasses or bones with water and different types of vegetables, mostly onion, carrot, celery. It usually does not contain meat. It is simmered for long hours to create a rich and nutrient-dense flavor. 
 Turkey Broth 
While the turkey stock recipe does not include meat, just the carcass, turkey broth includes meat. Other than that, it is prepared almost in a similar way to the turkey stock. However, turkey bone broth only uses bones and is simmered comparatively longer than the turkey stock. 
The Best Turkey to Prepare a Stock 
The best turkey dish leftover to make stock is from the roasted turkey. Because the leftovers from the meat, bones, or carcass of the roasted turkey or other kitchen creations with roasted turkey are just enough to prepare a rich and thick stock with plenty of flavors. 
What Part of Turkey to Use for the Stock? 
If you are planning to prepare the turkey stock, try to save the neck for it. The neck and the bones of the turkey legs are the best parts to use for the stock. Make sure you cut the bones into small pieces with a sharp knife before putting them into the pot for preparing the stock. 
Where to Use Your Turkey Stock? 
The most common use of meat stock is soup. However, there are several other options present where you can use the turkey stock to enhance the flavor combinations. Such as the following – 
Chicken broth substitute

 

Gravy

 

Pasta sauce

 

Risotto

 

Soup

 

Braising

 

Stews

 

Pot recipes

 
Dishes You Can Prepare with Turkey Stock 
Below are a few ideas for dishes where you can incorporate turkey stock: 
Turkey Dishes:   
Turkey gravy

 

Asian noodle in Turkey soup

 

Turkey minestrone

 

Turkey ramen

 

Turkey Wild Rice Soup

 

Turkey Kale Soup

 
Other Dishes:  
Spiced parsnip & ham soup

 

Immune-boosting soup

 

Healthy Italian wedding soup

 

Rice or quinoa with extra flavor

 

Stuffed pepper soup

 

Instant pot chipotle

 

Lime chicken breasts

 

Instant pot honey sesame chicken

 

Chicken Florentine

 

Instant pot shredded chicken

 

Instant pot jambalaya

 

Cabbage soup

 
How to Prepare Turkey Stock?
Now, let's jump into the basic process to prepare turkey stock. 
Ingredients 
Below are the most basic ingredients you will need to prepare the turkey stock. If you want you can add more items to enhance and balance the flavor of the stock. Play with your creativity and preference.  
Turkey carcass: 

You can use the entire turkey carcass or at least 1 to 2 pounds of bones of the turkey. It doesn't have to be properly cleaned off meat residues and other scraps like cartilage and skin, these will enhance the flavor of the stock.

 
Vegetables: 

You can use different vegetables according to your preference. Some of the most common are onion, celery, garlic, carrots, and cloves. A bit of lemon extract creates more balance in the flavor.

 
Fresh herbs: 

Herbs

 

thyme, rosemary springs, sage, and parsley are some great options to include in the stock preparation. You can use any herb or veggie from the leftover food as well.

 
Salt and Peppercorns: 

Use one or two pinches of salt along with some peppercorns as per the amount of water you take for the turkey stock.

 
Bay leaves: 

Bay leaves are a great addition to any liquid or semi-liquid savory item to enrich the flavor. So, you can add them to your turkey stock recipe too.

 
Coldwatersolid-state: 

Since the water is required for simmering, add the components in cold water.
Steps 
Here are the most common and easiest steps to prepare the turkey stock once the ingredients are ready. 
Step 1: Separate the bones from the meat. 
Step 2: Add the vegetables to the pan with turkey bones. 
Step 3: Simmer the mixture. 
Instant Pot: Cook on high pressure for 30 minutes with 1 hour to naturally release.

 

Slow Cooker: Cook on low for 8 to 10 hours approximately.

 

Pressure Cooker: Cook on medium pressure for 30 minutes.

 
 Step 4: Strain the stock and portion it. 
Step 3: Refrigerate the stock to separate the fat. 
Benefits of this Recipe
Let's take a quick look at the benefits you get from the recipe for turkey stock provided above. 
Nutritional Benefits: 
Highly Nutritious

 

Hydrating

 

Helps to combat Cold

 
Other benefits: 
Easy to make.

 

Minimal prep work.

 

You can make it ahead and store it for later.

 

Less waste of food leftovers.

 
  How to Store Turkey Stock 
 After preparing the stock, if you don't use it immediately to make another dish, then store it properly. Because if it is not stored properly, it will expire soon.
Here are two ways to store turkey stock properly: 
Refrigerate 
If you're planning to store the stock for just a few days to use it soon then you can simply refrigerate it. If the jar is airtight, it will last up to 5 days. Also, make sure you cool it before keeping it in the refrigerator.
Freeze 
If you plan to store the stock for months, then freezing is the sole option for you. If you freeze it properly, it will last up to 3 months in a solid state. 
Tips for Freezing Turkey Stock in Jars 
-Use canning jars. 
-Avoid repurposing old food jars. 
-Avoid jars with shoulders. 
-Don't fill more than three-fourth of the jar. 
-Make sure the stock is completely cooled before putting it in the freezer. 
-Leave the lids slightly open until fully frozen. 
Final Words
Now that you know how to properly manage and prepare DIY turkey stock, what else do you need? Go and make the best use of your Thanksgiving leftovers!