Shopping for a new mattress is exciting as this is an investment that lasts for a long time. Choose the one which helps you to sleep in a better way on the best mattress.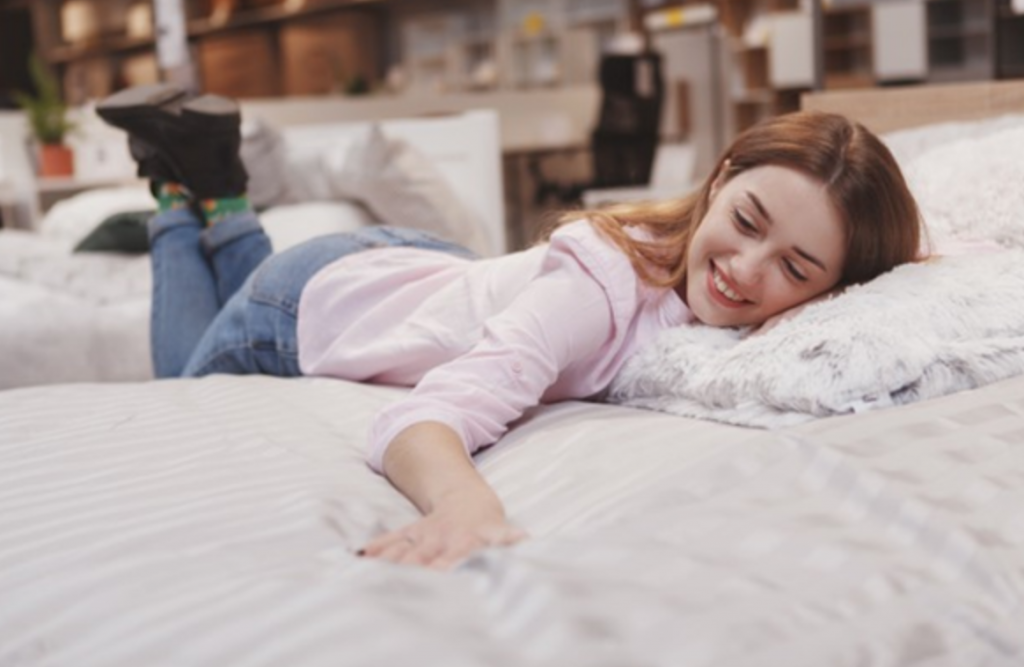 If you are planning to buy a new mattress it is important that you  do proper research and then select the one which will suit your body and give you relaxation. To make a wise choice you need to know about the different types of mattresses available in the market. You should make differences and comparisons between the mattress so that you can pick the best one.  
A mattress is a lifelong investment. They are not all cheap and once you buy one, it is going to last you for at least 10 to 15 years. Therefore do not make haste decisions and purchase one after proper research. Also, when you visit any store or make any online purchase, make sure that you put questions to the vendor and resolve all your queries. The brand or the store has to make sure that all your queries are answered and your shopping experience is nice as it is a part of their sales process.  
To know more about the best mattress, you should know about the types of different mattresses with their different unique features. There are mattresses available that are made of various materials that would suit your body type and needs. These mattresses are available in different sizes according to your needs and budget. If you are planning to buy these mattresses for single people or kids then you can buy a twin size or twin xl mattresses.  
The major difference between twin and twin XL mattresses, is of the size. A twin mattress is for the sleepers like kids, or for those who are under 6 feet tall whereas a Twin XL is for the single sleepers but people over 6 feet tall can sleep on them. They are also suited for growing teenagers, adults etc. The dimension of a twin mattress is 38 inches wide and 75 inches long. And a twin xl mattress has a dimension of 38 inches wide and 80 inches long.  
Types of Mattresses 
There are varieties of mattress available in the market and we assure that you will get confused among all of them. Which is the best mattress? So, to clear out your confusion, we have explained some famous types of the mattress with their unique features. Check out: 
Innerspring

 
The very first one to explain is an innerspring mattress which contains some type of metal inside the mattress. It is made up of steel coils and as much as the number of coils increased the higher the quality of sleep. 
Features 
You will find a variety of firmness options.

 

They are widely available in the market.

 

The innerspring mattresses are easy to transport.

 

It can be used on one side and unable to flip on the other side.

 
Different coils mattress
The coils are the most important properties of any mattresses that are available at least too expensive prices. There are varieties of coils available such as Bonnel, offset continuous coils, and pocket coil. 
Features 
Continuous coils are made up of one long wire and structured in S-shaped.

 

Offset coils are structured like a squared-top and the bottom is joined with the coil.

 

Pocket coil offers a bed that has a high degree of bounce.

 

Coils help in providing support to the mattress.

 
Natural Fiber
The natural fiber is eco-friendly and is available in many options. This material comes with so many combinations but on the other hand, its price is also high as compared to others. 
Features 
Organic cotton is available and lasts for more than 15 years.

 

It is also available in natural wool that helps in regulating the temperature.

 

Hemp is again natural and is good for the Vegan lifestyle.

 

The coconut coir is famous for its buoyant quality.

Latex is harvested from rubber trees.

 

Bamboo material that can be easily renewed.

 
Memory Foam Mattress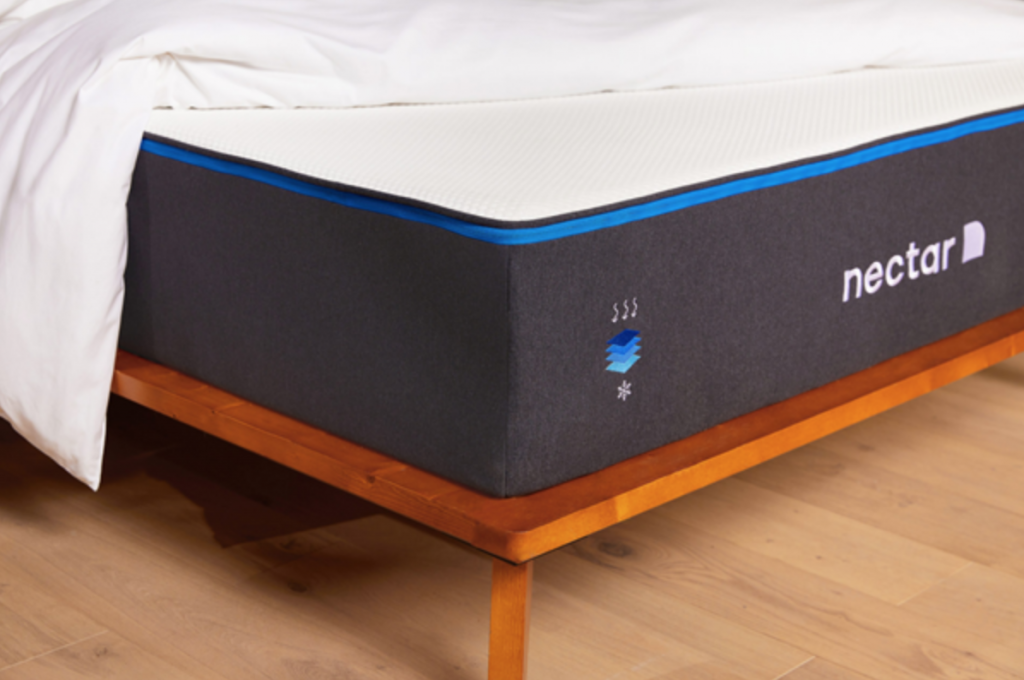 This is one of the most popular types of mattresses made up with extremely high technology. This was first invented by NASA so that they can protect their aircraft but later it has become a famous material for the mattress which provides extra comfort to your sleep. 
Features 
It provides a high level of pressure point relief.

 

It prevents you from several spinal problems and body pains.

 

Good resistance to bacteria, dust mites, and many other allergens.

 
Latex mattress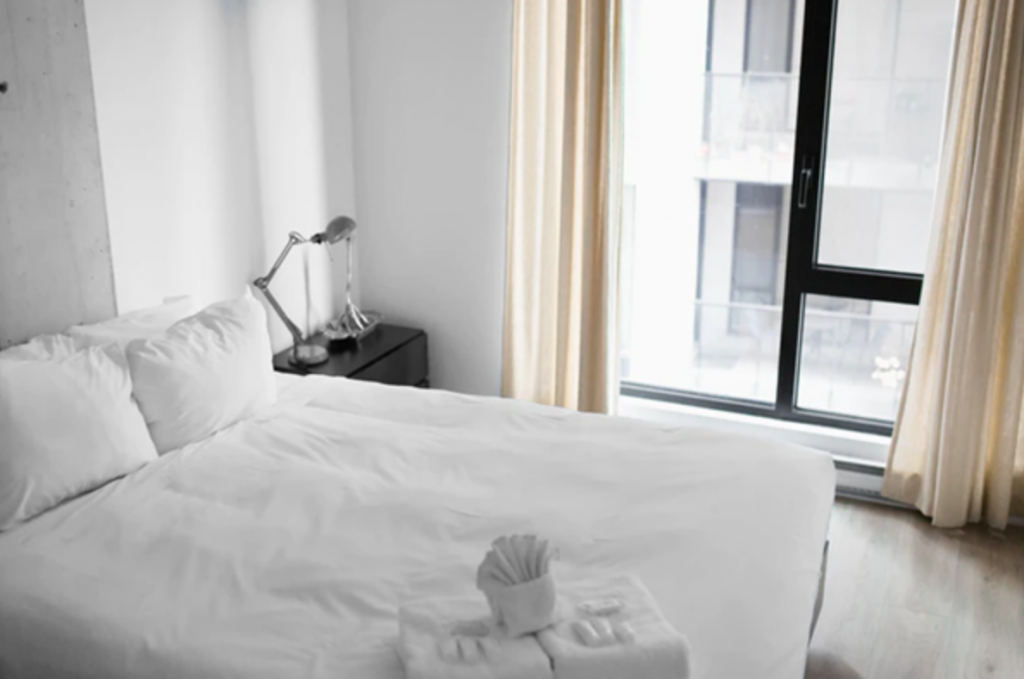 The latex mattress is also popular as it is made up of natural resources. They are durable as well as budget. It provides a higher quality of sleep with its unique features. 
Features 
It is free from chemicals.

 

It does not require rotation and flipping.

 

It features minimal off-glassing.

 

Good resistance of several allergen materials.

 
Somnigel mattress
This is a good choice for the customer who is looking for a mattress that will bounce back to its original shape as soon as the pressure release. 
Features 
It absorbs the heat and allows you to sleep cooler.

Increased airflow makes it easier to maintain the temperature and keep the bed fresh.

 
Waterbeds
This is not so popular as people do not opt for this mattress more. This is not as perfect as others but people still opt for this due to several reasons. 
Features 
It helps in maintaining the proper heat levels as it is processed by the electricity.

 

It can make your back more limber.

 
Hybrid mattress
Hybrid is a good choice to get a higher quality of sleep. Along with giving a good sleep, it also helps in preventing the body from several health issues. But how do you find the best hybrid mattress?
Features 
It gives you additional support when you need it most.

 

The foam and springs both are available and it provides support in different ways.

 

It can be purchased at a very reasonable price.

 
Pillow-top mattress
The pillow-top mattress is one of the expensive and high-quality mattresses available in the market. The pillow-top technology increases the level of comfort by adding extra inches of padding on the mattress top layer. 
Features 
It has the best cooling properties.

 

The mattress contains a comfortable fiberfill layer.

 

Helps to keep it in shape.

 

Good bouncing back quality.

 

It can be washed easily.

 
As mentioned before,  the above mattresses are available in all sizes. You have to be clear about what size you want to. If you are a couple and have enough space in your room then you can go for any size between king vs California king. A kings size mattress is the widest mattress that is available and can fit two sleepers easily. This size is ideal and better for couples with one kid or pets. Its dimension is 76 inches wide by 80 inches long.  
Talking about California king, it has a dimension of 72 inches wide by 84 inches long. This is the longest possible mattress that is available in the market. This mattress is ideal for couples wanting extra space on the bed and also for the extra taller people.  
The bottom line 
These are some of the best and famous types of mattress that helps in increasing the comfort of sleep so that one can wake-up with a refreshing mood. If you are planning to buy the mattress then gain knowledge from the above-discussed content so that you can select the best one which can suit your body type. Once you've picked your mattress, don't forget the cover! An Ecoys quilt cover makes the perfect final touch.