Traveling has a new definition and lots of synonyms in today's world — there are solo travelers, women travelers, trekkers, backpackers and many more. And all these define getting out of the comfort zone and living in a different place without any particular agenda. Travelers get to see and experience the world in a very different way. For instance, there is peace over the media propagated violence, natural beauty over the excessive pollution and people who are friendly enough that is a rare sight in your own place.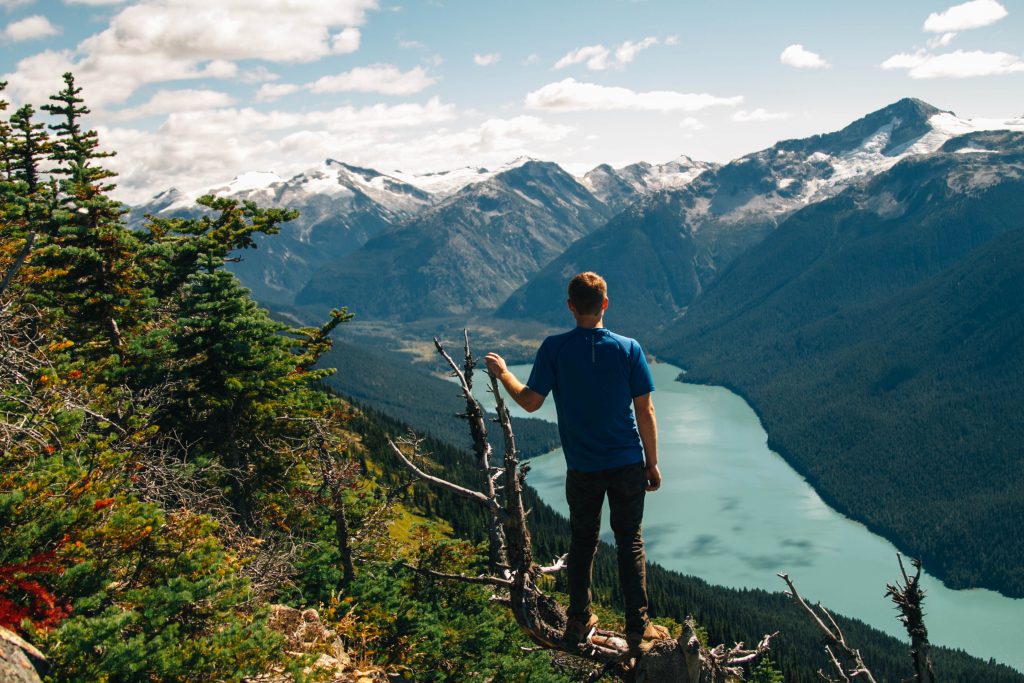 Photo by Nathan Dumlao on Unsplash
So, here are nine such experiences from travellers across the world which are life-changing: 
Adapting Yourself 
While traveling, especially alone, there are lots of mistakes you can make. It is like slipping through the cracks and getting to your destination especially when you are a novice solo traveller. But this makes you more flexible about yourself and helps you grow as a person.  
Drawing the Line Between Loneliness and Enjoying Solitude 
Initially, travelling meant holidaying during the summer or winter vacation at the most beautiful locations. But now travellers are fond of going places where they can enrich their souls and enjoy their own company.  
On a long traveling vacation, travelers are bound to miss their loved ones, but they start loving and caring for themselves which is really necessary. And this can be only achieved when you are in a different land without native or familiar faces. All you need to do is to take care and enjoy your own company.  
Planning Your Own Budget and Sticking to It 
Traveling makes you a complete financial manager. As you have a fixed budget or amount to spend during the vacation (planning for emergencies, shopping, relaxation, flight and accommodation and visiting new places), you need to master in maintaining your finances.  
You Go Fearless 
Traveling is not about spending the nights under the soft blanket of the cozy hotel room. Rather it is about traveling through the nights and visiting cities during the daylight.  
So, whether you are traveling in a group or alone, you need to be fearless to travel at night on the roads which are unknown, and vehicles which are not yours (without knowing the road conditions ahead).  
Enjoying and Learning New Things on The Go 
With every new place a traveler visits, they try to adapt and learn the basics of the culture. This, in turn, helps them further in their traveling. Enjoying the local cultures, programs, and festivals is a part of traveling to different places.   
Facing A Natural Disaster When in A Remote Place 
Natural disasters are life-threatening, but it is worse when you are in a place which is completely unknown to you, and you have no source of getting out till the condition becomes favorable.  
In such situation, when you cannot contact your family and friends, you understand the value of the relationship that you share with them.  
Medical Emergency During Vacation 
Medical emergencies due to health issues or accident can happen while traveling. And without your family or friends, it can become worse. But you can save yourself a little from such situations if you have travel insurance which has cashless benefits. It is necessary for regular travelers and adventurers to have travel insurance so that they can road around without much worry.  
Meeting New People Across the Places You Travel 
Most of the solo travellers say that they never actually travel alone, they meet and befriend many new people on the go. Making friends with people whom you meet for the first time is altogether a different experience.  
Living in the moment, sharing life experiences and sharing few drinks can help travelers grow as a person.  
You See Life in A Different Perspective  
Within the comfort zone of your home or office, you see the world as it is shown by the media, newspapers or internet. But, when you travel, the world is much more peaceful. And with every new city you visit, you grow as an individual. 
The Bottom Line: 
Traveling helps you learn new things, become more tolerant, flexible, friendly and adaptable. This, in turn, makes your life more happily. So, when you plan your next travel journey, do not forget to carry travel insurance and make it more memorable and secure!