If you're thinking about planning your next family vacation, you might want to consider taking a trip with your family in an RV. An RV trip with your family can offer tons of outdoor fun, as well as a way to save money because you won't have to pay for a hotel or meals out.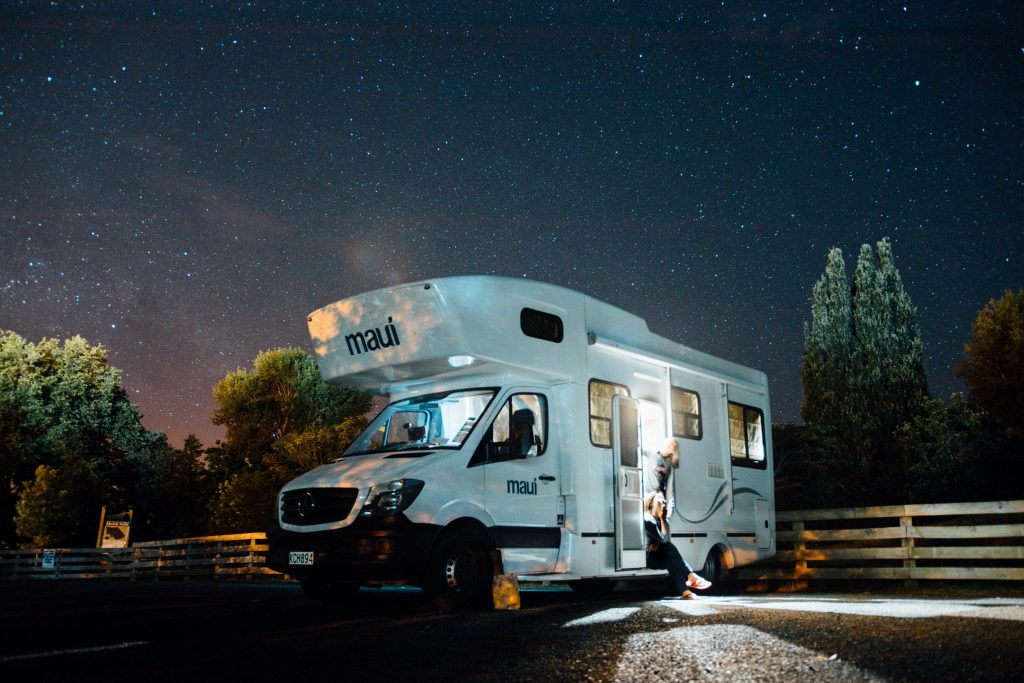 Even if you don't own your own RV, that's okay. You can rent an RV. Or, if you don't want to hassle with towing and setting up, there are even some campgrounds that you can go to and have an RV delivered and set up for you.  
If you own an RV already, you may want to consider looking into the extended warranty Good Sam offers. Not only will this warranty help cover any necessary repairs to your RV, but it can also cover your vehicle in case of a mechanical breakdown.  
And if repairs end up taking a few days, you can get a generous reimbursement for meals, lodging and a rental car as part of the warranty. Don't take a chance on having unexpected problems with your RV vehicle ruin your family trip.  
Here are 8 reasons to take an RV trip with your family: 
Unplugging
When you go RVing, a lot of the focus is placed on outdoor activities and spending time in nature. This makes it the perfect time to unplug and take some time away from phones and other electronics that are normally right by your side all day and into the night.  
This doesn't mean you can't have your phone. It just means only use it when absolutely necessary and encourage your children to do the same.  
Fishing 
Fishing can be an entertaining way to pass the time. Private RV parks often have catch-and-release fishing ponds. State parks also have this kind of setup, but the fishing takes place in a river or lake.  
If you happen to go to the beach, you can fish from a pier. Oftentimes, you'll be able to rent rods and tackle, so you don't have to purchase a lot of expensive equipment just to try out fishing.  
Outdoor Games
RV parks that are more family-oriented often have outdoor game areas that can include miniature golf, basketball courts, volleyball sand pits, life-size chess or checkers and more. If you're going to an area that doesn't have these options, you can bring your own.  
Games like ladderball, cornhole, ring toss, or even Twister work well outdoors. You can also bring a selection of board games that you can play on the picnic table.  
Hiking
Many parks have hiking trails — some that are shorter in length and not so challenging and some that are longer and more challenging.  
For families with small children, shorter, less strenuous hiking trails might be best in case you end up having to carry the children part of the way. But for families with teens, more challenging hikes can be part of the camping adventure.  
Swimming
During the right time of year, swimming can be a fun activity for the whole family. Swimming can take place at a beach, in a river or lake or in a pool. Some water parks even have RV parks built in where you stay and play to your heart's content.  
For example, Yogi Bear's Jellystone Parks include water features, such as swimming pools, mini water parks and splash pads.  
Boating
If the RV park you're visiting is near a lake, you can bring your boat, canoe or kayak along or you can use a nearby rental service and have the boat delivered to the campground. Some RV parks along rivers or that have ponds rent paddle boats, kayaks or canoes.  
Sitting Around the Campfire
One of the more traditional activities associated with camping is building a campfire and gathering around it. Around the campfire, people can tell stories, reminisce, joke and laugh.  
There's also the opportunity to roast wienies or marshmallows. Or even take it a step further and make s'mores. If you really want to get creative, buy some little flame color pouches that you can toss in the fire to make its flames turn a rainbow of colors.  
Exploring the Surrounding Area
Of course, you don't have to hang out at the RV park very much if you don't want to. Instead, you can use it as a home base where you return each evening to eat, shower, rest and recharge.  
During the day, you and your family can venture out into the surrounding areas to sightsee and visit local attractions or those within comfortable driving distance.