Summer is the perfect season to break away from home and treat yourself to a thrilling adventure. Whether you prefer exploring new cultures or pushing yourself through extreme outdoor activities, there's bound to be something suited to your sense of wanderlust.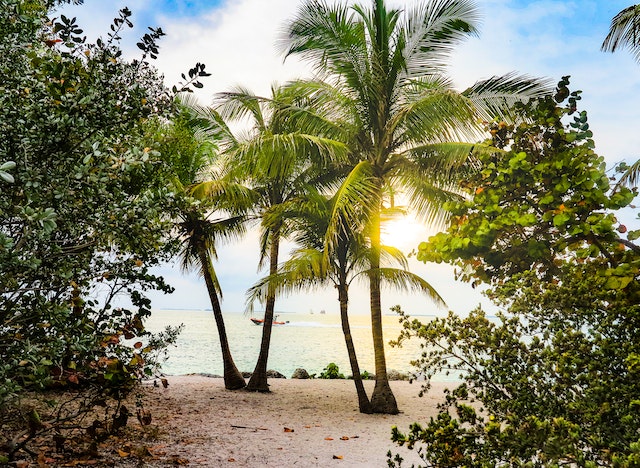 To help you plan out an exciting summer getaway this year, here are 8 ultimate adventure travel ideas you must consider. 
Desert Safari Adventure 
Experience the wonders of the Sonoran Desert with a thrilling desert safari adventure in Phoenix & Scottsdale, Arizona. This desert safari adventure in Phoenix & Scottsdale offers a unique blend of natural beauty, cultural immersion, and adrenaline-pumping activities. Hop aboard a rugged 4×4 vehicle and navigate through the golden sand dunes, feeling the exhilarating rush of dune bashing as you conquer the sandy terrain. As the sun sets, be captivated by the breathtaking panoramic views and witness nature's stunning display of colors over the vast desert landscape. Wild Bunch, an adventure tour company Phoenix, advises you to join a group tour to explore the Sonoran Desert because the desert can be dangerous, and travel guides can help ensure your safety during adventure trips.  
Exploring the Grand Canyon 
Discover the breathtaking wonder of the Grand Canyon in the USA. Explore its vast size and stunning views as you hike along the rim, follow scenic trails, and snap awe-inspiring photos from lookout points. Experience the thrill of riding down the wild rapids of the Colorado River on an exciting white-water rafting trip. For a bird's-eye view, hop on a helicopter tour and witness the grandeur of the canyon from above. The Grand Canyon offers incredible adventures and unforgettable memories for all who visit. 
Wildlife Adventure in Alaska 
Experience the raw beauty of Alaska's wildlife on an exhilarating adventure. Cruise through the iconic Inside Passage, where towering glaciers and breaching whales create a breathtaking spectacle. Explore Denali National Park, home to grizzly bears, caribou, and moose, as you traverse its rugged terrain. Take to the skies on a scenic flight, witnessing the untamed wilderness from above. Immerse yourself in the tranquility of Alaska's vast landscapes, capturing the essence of its diverse wildlife in its natural habitat. 
California Wine Country Escape 
Visit the renowned vineyards of Napa Valley or Sonoma Valley. In this captivating experience, visitors can immerse themselves in the world of wine and explore the scenic beauty of these acclaimed wine regions. Engage your senses with tastings of exquisite wines guided by knowledgeable sommeliers who will introduce you to the unique flavors and nuances of each varietal. Delight your palate with farm-to-table culinary delights as talented chefs showcase the region's fresh produce and local ingredients. Explore the charming towns of Yountville and Healdsburg, where you can stroll through quaint streets lined with boutique shops, art galleries, and world-class restaurants. 
Cultural Immersion in New Orleans 
Discover the rich cultural heritage of New Orleans, Louisiana. Explore the historic French Quarter, renowned for its distinctive architecture and charming streets. Experience the vibrant music scene, with jazz and blues filling the air in iconic venues. Indulge in the flavors of Creole cuisine, a fusion of French, African, and American culinary traditions. Immerse yourself in the festive atmosphere of Mardi Gras, where parades and street parties showcase the city's lively spirit. Delve into the unique blend of influences that make New Orleans a cultural hotspot, from its French roots to its African heritage. 
Beach Retreat in the Florida Keys 
Escape to the sunny shores of the Florida Keys for a blissful beach retreat. Relax on pristine sandy beaches, soak up the sun, and swim in crystal-clear turquoise waters. Snorkel or dive in the vibrant coral reefs teeming with tropical fish or embark on a fishing excursion to catch your own dinner. Savor the flavors of the sea as you indulge in fresh seafood at waterfront restaurants and embrace the laid-back island vibes of Key West and Islamorada, where you can enjoy live music, vibrant street art, and captivating sunsets.  
Exploring the National Parks of Utah 
Embark on an adventure through Utah's captivating national parks. Discover the surreal landscapes of Zion National Park, with its towering sandstone cliffs and dramatic slot canyons. Explore the otherworldly formations of Bryce Canyon National Park, where colorful hoodoos create a mesmerizing sight. Hike through the stunning canyons of Arches National Park, home to over 2,000 natural stone arches. Experience the unique beauty of these national parks and create memories to last a lifetime. 
Road Trip along the Pacific Coast Highway 
Plan an unforgettable road trip along California's scenic Pacific Coast Highway. Drive along the breathtaking coastal route, winding through rugged cliffs, sandy beaches, and charming coastal towns. Explore iconic destinations like Big Sur, Monterey, and Santa Barbara, stopping for panoramic ocean views, hiking trails, and world-class dining experiences. Capture the essence of coastal California on this unforgettable journey.