Catholic gifts are a meaningful way to inspire and deepen one's faith journey. Catholic gifts can serve as a physical reminder of the love and support of the Catholic community. These gifts provide comfort and inspiration and foster a deeper connection to the sacraments and traditions of the Catholic faith. This article will explore seven unique Catholic gifts that can inspire and enrich your faith journey. From books to jewelry to artwork, these gifts will bring joy and inspiration to any Catholic recipient.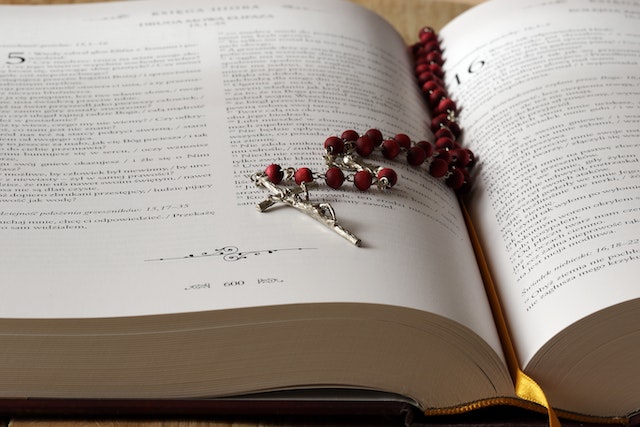 Book of Our Lady of Fatima Story  
Our Lady of Fatima Story is a book that tells the captivating story of the Our Lady of Fatima apparitions. Written by Father John de Marchi, a renowned Mariologist, this book delves into the events in Fatima, Portugal, in 1917, where three shepherd children claimed to have received apparitions from the Blessed Virgin Mary. It covers the messages and secrets that were revealed during these apparitions, as well as the impact they had on the world. 
It's perfect for those interested in Marian's apparitions and devotion to the Blessed Virgin Mary. This book provides an understanding of the significance of the Our Lady of Fatima story and how it continues to impact today's world. It's a great addition to any Catholic library and will inspire and strengthen their faith. 
Army Veteran Coffee 
Warrior Joe Coffee is a company that produces premium coffee blends for veterans and those who support them. Veteran coffee is made from high-quality beans and comes in various flavors such as "Strong," "Brave," and "Heroic." The coffee comes in whole bean and ground form, and each bag is adorned with a patriotic design that pays tribute to the armed forces. 
For army veterans who are also devout Catholics, Warrior Joe Coffee makes a great gift that combines their love for their country and their faith. Not only will they enjoy a delicious cup of coffee, but they will also appreciate the recognition of their service to their country. 
Prayer Candles 
Catholic prayer candles have been used for centuries to deepen one's connection to God through prayer. They are usually made from beeswax or paraffin wax and come in various sizes and designs. The candles are often lit in churches, homes, or other sacred spaces during prayer or contemplation. 
Prayer candles are excellent Catholic gifts because they provide a tangible way for the recipient to pray and meditate. They can also be personalized with specific saints or prayers, making them thoughtful and unique gift. 
Rosary Gifts 
The rosary is a powerful Catholic prayer that involves the repetition of prayers on significant events in the life of Jesus and Mary. It consists of beads that are used to keep track of the prayers, and the beads are made from materials such as wood, glass, or gemstones. 
Rosaries make excellent Catholic gifts because they provide a tangible way for the recipient to deepen their prayer life and connect with God. They come in various designs and materials, making them versatile gifts tailored to the recipient's preferences. Additionally, rosaries can be personalized with specific saints or intentions, making them a meaningful and thoughtful gift. 
Catholic Jewelry Gifts 
Catholic jewelry has been a popular gift choice for centuries. From rosaries to medals to cross necklaces, Catholic jewelry is a physical reminder of one's faith and devotion. Wearing Catholic jewelry is also a way to seek the saints' intercession and keep God close to one's heart throughout the day. 
There are many unique and meaningful Catholic jewelry pieces to choose from. One popular option is a saint medal necklace or bracelet, which features the image of a favorite saint and can serve as a reminder to pray for their intercession. Another option is a rosary bracelet, allowing the wearer to pray throughout the day. Consider a custom-made piece of Catholic jewelry with a special prayer or saint engraving for a more personalized touch.  
Catholic Art Gifts 
Catholic art has been used as a means of religious expression for centuries. It serves as a reminder of the power of faith and can be a powerful tool for inspiring and deepening one's faith. From classic paintings to modern sculpture, many types of Catholic art can make great gifts for those looking to inspire their faith. 
There are many options if you're looking for unique Catholic art gifts. One great gift idea is a statue of a favorite saint, such as St. Francis or St. Therese. Another option is a framed print of a classic religious painting, such as the Pieta or the Last Supper. Many contemporary Catholic artists create beautiful and inspiring works for those who prefer modern art. 
If you're looking for where to purchase Catholic art, many online retailers, including Catholic Company, specialize in religious art. Additionally, many local Catholic gift shops and bookstores carry a selection of Catholic art. 
Catholic Book Gifts 
Catholic books play a significant role in the life of a Catholic, providing spiritual guidance, inspiration, and knowledge of the faith. From Bible studies to devotionals, countless books can deepen one's understanding and relationship with God. Catholic books can also provide comfort and guidance during difficult times, making them meaningful and thoughtful gifts for any occasion. 
If you're looking for a unique Catholic book gift, consider "The Imitation of Christ" by Thomas a Kempis, a timeless classic that provides spiritual guidance for daily living. For a more modern approach, "The Power of Silence" by Cardinal Robert Sarah offers insights into the importance of silence in our increasingly noisy world. "The Diary of Saint Maria Faustina Kowalska" is another popular choice, as it provides a first-hand account of this beloved saint's life and spiritual experiences. These books and many more can provide any Catholic spiritual enrichment and meaningful gifts. 
Conclusion 
Catholic gifts serve as a reminder of one's faith and can be a source of comfort, inspiration, and strength. From Catholic jewelry and art to books and prayer aids such as candles and rosaries, countless unique gifts can help deepen one's connection to God and the Catholic community. As such, when searching for a gift for a Catholic loved one, it's essential to consider their interests, preferences, and relationship with their faith. By doing so, you can select a gift that will be appreciated and a reminder of their faith and the love and support of their community.