The holiday season is just around the corner, and with it comes all the festive decorating that makes this time of year so special. One of the most beloved and popular decorations during Christmas time is, without a doubt, the decorations that adorn our trees, homes, and public spaces. Whether it's sparkling lights, shimmering ornaments, or whimsical wreaths, decorating for Christmas is a time-honored tradition that brings joy and warmth to everyone who participates. From classic red and green color schemes to more modern and trendy designs, there's no shortage of ways to make your Christmas decor unique and personal. So whether you're a seasoned decorator or a first-time holiday decorator, embrace the season's spirit and let your creativity shine through.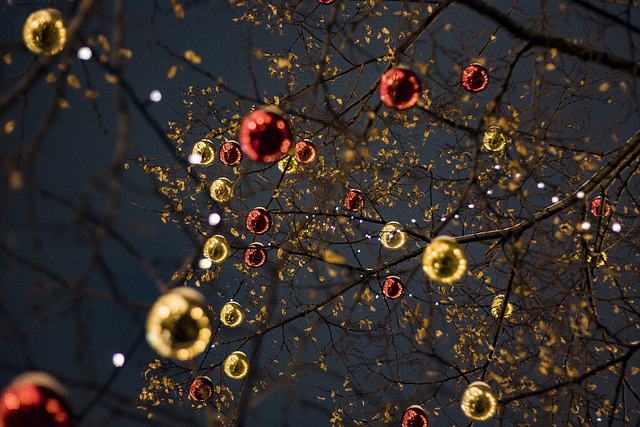 Here Are The 7 Must-Buy Products For Family Decoration On Christmas
1. Festive Wreath 
When picking out festive decor for the holiday season, it's hard to resist the timeless charm of a Christmas wreath. They add an extra touch of festivity to your front door or mantle and have a rich history dating back to ancient Rome. Traditionally made from evergreen branches, these circular arrangements symbolize everlasting life and love.  
From rustic styles adorned with pine cones and berries to more modern wreaths featuring colorful ornaments and glittery accents, there's something for every family's taste and style. No matter what kind of wreath you choose, it's sure to bring a warm and welcoming spirit to your home during this merry time of year. 
2. Decorative Tree Skirt 
As the holidays quickly approach, families worldwide decorate their halls with festive and decorative touches. One of the quintessential components of holiday decor is the tree, specifically the tree skirt.  
An ornamental tree skirt adds to the room's overall aesthetic and serves a functional purpose by hiding the unsightly tree stand and providing a cozy place for gifts to sit until they're opened. With various colors and designs, a beautiful tree skirt becomes the centerpiece of any living space during the holiday season. A decorative tree skirt is a must-have for any family looking to elevate their holiday decor game. 
3. Ornament Collection Set 
During the festive season, nothing rings in the holiday cheer like the jingle of ornaments hanging on the tree. The Ornament Collection Set has become a go-to product for families looking to decorate their homes during Christmas. This elegant and chic collection comes in various colors and designs that will complement any home decor.  
Whether you're decorating the tree or accenting your mantelpiece, these ornaments are a delightful way to add a touch of sparkle to your home during the holiday season. With their affordable price and high-quality design, the Ornament Collection Set is a must-have for anyone looking for a budget-friendly way to add festive charm to their home. You can check out some local places to buy an ornament collection. 
4. Holiday Table Runner 
As the most beautiful time of the year approaches, families worldwide prepare for the holiday season. Decorating the house with festive items is an important tradition, and one of the must-have decorations is a Holiday Table Runner. Whether you're hosting an intimate family dinner or a grand celebration, a holiday table runner adds a perfect touch of elegance and warmth to any table.  
With its vibrant colors and intricate designs, it effortlessly captures the spirit of the holiday season. It's a decorative accessory and a statement piece that makes your dining table stand out. Its versatility lets you complement it with any other decorative element you use on your table.  
There are endless possibilities and designs to choose from, so you can easily find something that suits your style. This year, add a touch of beauty to your holiday decor with a stunning Holiday Table Runner that will surely make your guests feel at home. 
5. Advent Calendar 
As the holiday season approaches, families are eagerly preparing for the festivities. For many, a beloved tradition is counting down the days to Christmas with an Advent calendar. These calendars, filled with small treats or surprises, are not only a fun way to get into the holiday spirit but also make for a beautiful decoration in any home.  
With its brightly colored doors and festive designs, an Advent calendar can add a touch of excitement and magic to the holiday season. Whether you're a child counting down the days until Santa arrives, or an adult seeking a fun and festive decoration, an Advent calendar is a must-buy product for any family celebrating Christmas.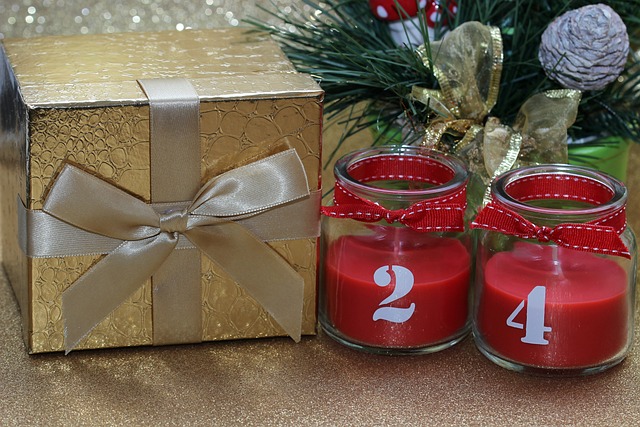 6. Outdoor String Lights 
When it comes to setting the mood for the holiday season, nothing does it better than outdoor string lights. They're easy to install, come in a variety of colors and styles, and instantly transform any outdoor space into a winter wonderland. Whether you're decorating your front porch, backyard, or balcony, string lights are the perfect way to add that cozy ambiance that's so essential during the holiday season.  
7. CBD Pillow 
As the holiday season approaches, it's time to start thinking about Christmas decorations and gift ideas. One product that should definitely be on your radar is the CBD pillow. This innovative pillow is not only stylish but also boasts the soothing properties of CBD. Its unique design ensures that the natural benefits of CBD are delivered to the user throughout the night, promoting restful sleep and relaxation.  
Not only is it beneficial for your sleeping habits, but the pillow's unique design also adds a touch of elegance to any room. It's the perfect addition to any family's holiday decor, making it one of the must-buy cbd products. So, why not treat yourself or a loved one to a CBD pillow this Christmas? 
Final Words 
Family decoration on Christmas is a beloved tradition that has become increasingly popular over the years. The holiday season brings with it a sense of warmth and togetherness, and one of the best ways to usher in that cozy feeling is by decking the halls with your loved ones. From putting up the perfect Christmas tree to hanging ornaments that hold personal significance, decorating with family is a beautiful opportunity to bond and create memories that last a lifetime.