Getting someone a phone as a gift is quite an unusual gesture, but if you do have a friend or a family member who is in need of a new phone, then this could be the perfect opportunity to help them out. The only problem is that it can be hard to figure out what type of phone to get them, as there are so many different types out there to choose from.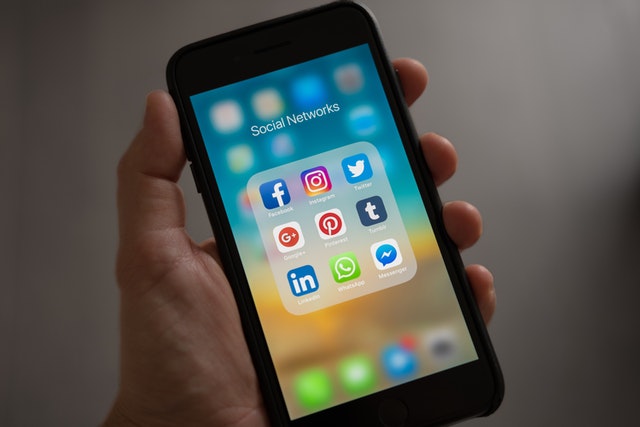 However, there are some factors to consider when picking a phone that will make it a lot easier. As long as you consider the age, lifestyle, and needs of the person that you are buying for, then it narrows it down quite a bit. Also, do not forget about your budget and make sure that you are not overspending on something unnecessary. 
The phone market is more competitive than ever, so there are lots of interesting deals and even mobile phones discount codes out there. You just have to know where to look and start your search in the right place. So, here are some things to think about before you buy a phone as a gift. Read on and make sure you pick a great phone for the right person. 
Their Age 
This may sound quite an obvious thing to consider, but it is the first factor that you should think about. A phone that would be great for a teenager may not be ideal for an older person. What they want from their phone will be pretty different.  
If you buy a phone for the former, then its appeal probably stems from the latest quirks and features that modern smartphones have. The latter may want something a little more basic and will be less concerned with the latest fad feature.  
Needless to say, accessibility and usability will also be different for each type of person. So, it may be a good idea to get your grandpa a feature phone – many models available today support 4G along with many other essential features, so they are not "dumb phones" anymore. 
Their Lifestyle 
Think about the lifestyle of the person that you are buying the phone for. If they are very active, then they might want something that will be able to keep up with them. This means that their phone needs to be durable and waterproof so that they can take it with them wherever they go. 
If the person that you are buying for is a photographer, then they might want something that has a good camera to capture all those special moments. Or maybe they just need something with long battery life. 
Your Budget 
Of course, you need to consider your budget. Feature phones start from just a couple of bucks, Android smartphones start around one hundred dollars, and the prices of high-end phones are above one thousand dollars. It all depends on what you are looking for and how much you can afford to spend. 
While looking for a phone, look for special deals like those offered by carriers. You may get a free or discounted phone if you sign up for a new plan or renew an existing one. Black Friday and Cyber Monday are also your best shot at getting a great deal on an iPhone, Galaxy, or another flagship smartphone. 
Their Needs 
You should also consider the needs of the person that you are buying for. Although most modern smartphones are on a par in terms of features, there are still some that stand out. For example, many BlackBerry phones have this unique QWERTY keyboard that makes it easy for users to type fast. On the other hand, Asus and Xiaomi are competing in the gaming phone niche, so if you are buying for a mobile gamer, these brands could be great options. 
Their Preferences 
The iPhone-Android debate is still ongoing, but even if there is no clear winner, you should still get them a phone that meets their needs and preferences. iPhone is still a status symbol and is often seen as the cooler choice – especially with the blue chat bubbles in iMessage. 
However, iOS does not support all features that Android offers and vice versa. If the person is tech-savvy and likes customizing and tinkering with their phone, they will probably prefer Android. If they are a long-time MacBook user, they will probably prefer an iPhone. It all comes down to personal preferences, and it is your job to find out what they are. 
The Carrier They Use 
This is mostly relevant to the domestic US market. With carriers limiting their plans to the selected brands and models, a mid-tier Samsung may be a safer choice than a Xiaomi flagship, especially if you are buying the phone from abroad – it may still work just fine, but you can expect the unsupported phones to lose connectivity or not get any coverage at all. 
Do not forget to check if the phone that you are interested in is compatible with the carrier's network. This can also be a problem when buying an older phone that was launched before the carrier switched to different network technology. For example, you will not be able to use a 3G phone with a 4G LTE network. Although you probably do not want to go for a phone this old, it is still worth mentioning. 
Final Thoughts 
To sum up, when buying a phone as a gift, it all comes down to choosing between feature phones, Android smartphones, and iPhones. Feature phones are a great choice for people who need a reliable and cheap device for basic tasks. They are not that fast, but they are very durable, and you can buy some models with 4G support. 
iPhones are considered to be the smartphones that just work, despite being quite expensive and lacking some features that are available on Android. On the other hand, Android smartphones are cheaper and often have better specs, and while the operating system is not as smooth as iOS, it supports the cutting-edge technologies that Apple is still planning to implement.