Reinventing your home décor opens a wide expanse of ideas and styles. While a lot depends on your tastes and preferences, the interior market is always ready with innovation and the latest trends. Looking at the different dimensions of home furnishing, the modern and cost-effective traits are a perfect mix.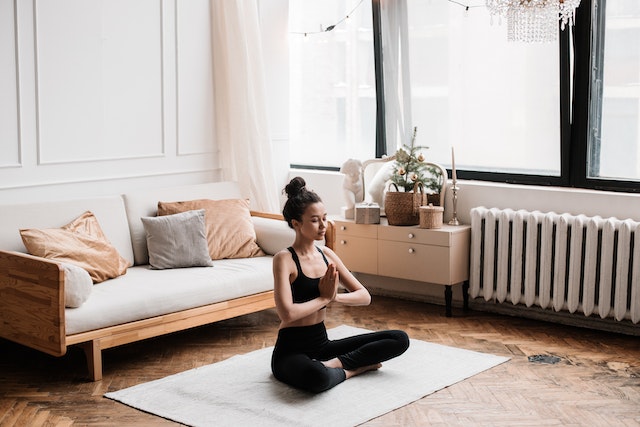 Keep reading for complete know-how of the contemporary home improvisation ideas that are light on your budget. 
6 Trendy and Cost-Effective Ideas to Reinvent Your Home Décor 
Add Complementary Color Popups

 
Choosing the right color palette is often a tricky task in interior décor. A nice color wash can uplift the appearance and feel of your interior spaces.  
The selection should be complementary and elegant at the same time. The best pick is to alternate between bold, or dramatic shades and understated hues. 
While the hues invite instant elegance, the bold ones speak of class. You can add a more modernized touch by choosing the black tone for internal doors UK.. Black makes the interior look expensive and stylish with minimal investment. Remember to include a mix of black accessories to tie up the complete décor. 
Experiment with Crown Molding

 
If you are willing to create a detailed interior, crown molding can be the master key. Rendering a sense of completeness to the space, this makes your interiors look classy and finished. The idea focuses on creating a complementary impact on the walls and ceilings. It helps to bring together the different elements while making the décor look cohesive, 
This is a budget-fitting home improvisation that does not have to be gaudy or elaborate. You can use a single-depth, one-piece mold to create a classy impact. Choose a wide trim and experiment with different molding styles, like, ceiling medallions, high baseboards, chair rails, etc., for the ultimate glamor. 
Throw Pillows are a Luxury

 
Throw pillows are a punch of elegance and luxury in your interior spaces. By making the right selections, you can pair up the style and comfort factors. Ahead of the regular-sized pillows, you should go for the overstuffed decorative options. The bigger throws will add a touch of grace to the expensive-looking décor. 
You can experiment with size, color, textures, and patterns. The number of pillows is a variable preference as well. Follow a mix-and-match pattern with diverse blends in a grouping. Take care of adequate spacing, lest you may go overboard with a crowded bunch. 
Focus on Window Treatments

 
Window treatments are the best pocket-friendly ideas to make your home interiors look graceful and supple. There is an additional advantage of ensuring your privacy. Make smart choices by avoiding see-through fabrics. You can pick cotton, silk, and Linen for a smooth and classy texture. 
Off-the-rack curtains and lined draperies render a trendy and expensive appeal to the generally ignored windows. You can also experiment with wood blinds and woven bamboo shades. The perfect window dressing goes a long way in uplifting the décor style. As for the color and pattern selection, there is enough room for a tryout in line with your décor preferences. 
Browse Flea Markets and Swaps

 
Creativity has a prime lookout in home décor and interior styling. But that's just the start. You will need the right accessories and elements to materialize your creative instincts. If the options seem limited, you can expand your search by joining flea markets. These are dedicated markets to buy and sell pre-loved accessories that are just perfect for home improvement. 
You may need a little research to pick the right elements. Keeping your creativity awake is the key here. Swaps are another way of getting new ideas and elements for home décor. You can exchange your stuff with friends, and share thoughts on better ways of interior styling. 
Infuse a Classy Illumination

 
Lighting has a lot to do with home improvement and interior renovation. The correct mix of standard and modern lighting accessories instantly brightens up your interior spaces. Chandeliers are a royal option but look customary with basic use. You can place drum shades around the usual pieces to add a classic touch. 
You can do a little paint job to give a customized and modern look to the older elements. An intelligent combination of floor and table lamps at different spots will make the interior look lively and attractive. 
Renovating your home décor can be exciting if it falls within your budget. Look at the viable options discussed here!