Transform the look of your home by incorporating some sleek but easy maneuvers. Now, you can radically upscale the value of your home and make it look extravagant without having to spend a bank. This includes trying out some practical but frugal DIY techniques that are not that complicated to master.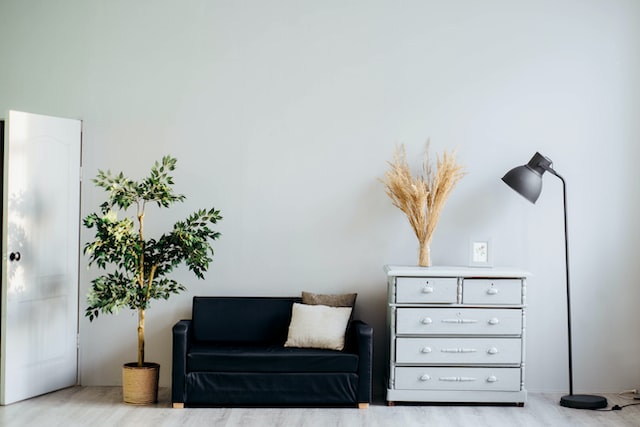 Not only will you improve the outlook of your sweet home, but you would save loads of money by not hiring expensive renovators. Here are budget-friendly home improvement ideas that would you luxe up your home.
1. Add a fresh splash of paint
The easiest, and yet the most effective home DIY project you can embark on is the paintwork. You don't need to be an expert to effectively paint the interior walls and give your home a fresh and vibrant vibe. Pick out an elegant wall hue that would revive the rooms such as off-beat white, beige, or mild grey, choose a quality brush, cover all the furniture, and get down to business. The power of a fresh coat of paint is irreversible. You will significantly improve the look of your home without having to break a sweat.
2. Stop cold and moisture by adding insulation
Cold and hot weather can take its toll on window treatments, walls, and roofs, not to mention that poorly insulated homes can utterly demolish the walls and cause mold and many other negative outcomes. Consider replacing dated plastic blinds or paper shades with quality materials. Prevent radiant heat transfer and deaden the sound of rain and hail by adding top-notch insulation. You can find quality materials for a reasonable price nowadays, hence to learn more about the benefits of having appropriate insulating materials do your research and get the best insulation on the market.
3. Update fixtures
Another easy and pretty lucrative way to revive your home is to update existing fixtures. All you should do is switch plates, replace outlet covers, change curtain rods, go for new light fixtures and get new doorknobs. Replacing a basic metal switch plate costs around $5 and the best thing about all is that they are easy to do yourself. What's more, if you are up for something more sophisticated such as going for a more decorative and exquisite curtain rod, you may need to prepare a few extra bucks, but compensate by getting budget-friendly outlet covers, and so on.
4. Go for sleek and frugal crown molding
No need to watch endless tutorials, break your back, or spend thousands of dollars on hiring a handyman, you can have amazing crown molding in your home in a few steps. Use nifty lightweight polystyrene foam coated in hard plaster which you can cut it smoothly with a handsaw. Place it up with the plaster and leave it to rest. In a blink of an eye, you would transform your home into a picture-perfect delight.
5. Revive and stain kitchen cabinets
New kitchens can cost a fortune. If your kitchen is in perfect working condition, but merely needs a little fixer-upper, you could refurbish, paint or stain your existing cabinets and give it a fabulous new look. For this DIY project you would need to remove all the hardware from the cabinets, clean everything, and then get quality paint to maximally brighten up a kitchen. This works mesmerizing on white cabinets, but nowadays you could revive almost anything with the right tools and materials.
6. Renew old flooring
If you don't have enough money to sand, refurbish, and add a shiny coat to your hardwood floors, you could go for something budget friendly but equally effective. One option is to upscale the laminate floor and change the dated tiles, or you could update the space by painting the concrete floor in a light color to warm up the ambient.  There is a plethora of durable floor paint that can ravishingly upscale the look of your interior.
There you have it – the top 6 ways to upgrade your home more frugally and effectively. Don't hesitate to use the above-mentioned tips and make the best of them.