Almost every parent is concerned about what their children have access to online, and therefore they might try to control it. 
Especially during the COVID-19 Pandemic, numerous families are at home a lot and, as a result, spend more hours on the Internet.  For children, their time online would include school, social and entertainment activities.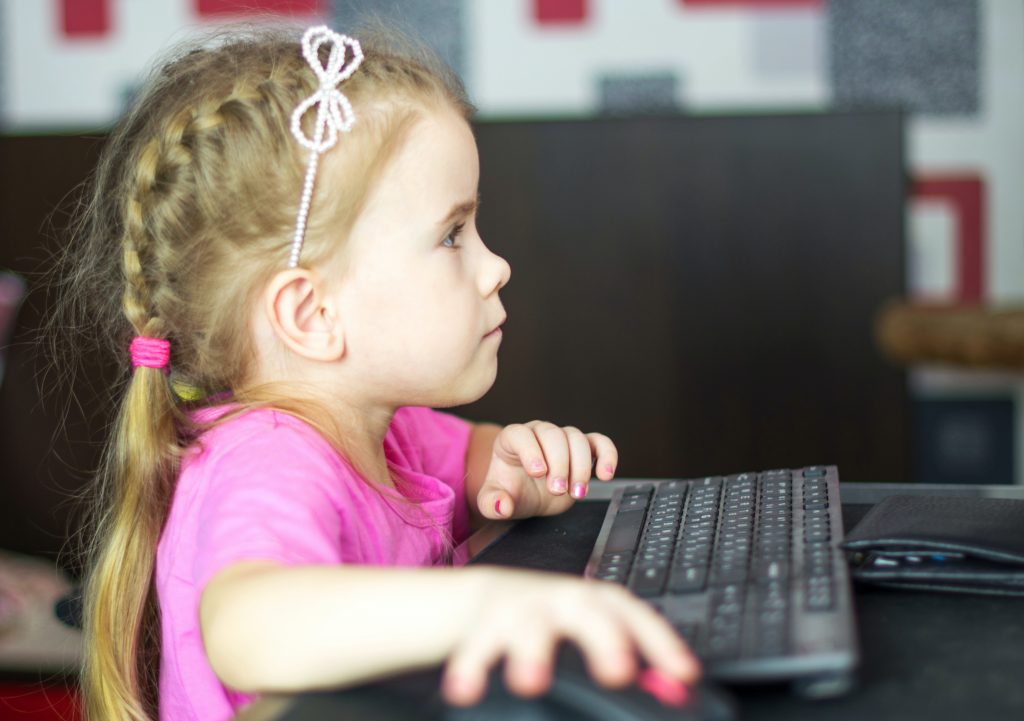 So what can we, as parents, do to ensure that their activities are kid-friendly?  If you are like me and are concerned about what your children are exposed to on the internet, then below are a few ways to help keep our kids safe when they go online. 
The majority of parents lag behind their children in the use of the latest internet technology.  The internet provides kids today with a lot of access to the wider world.   
There are countless social media options available, kids are able to surf the internet for information, download music, converse with strangers, and make content about themselves.  As a parent, if you know what is out there and how it works, then you would be at a better advantage to keep track of your children's online activities. 
There are plenty of cyber security courses out there that you can take, from basic ones to in-depth programs. A quick Google search should already provide a list that you can check out.
Keep track of their online activities 
Finding inappropriate content online can be as simple as inadvertently clicking a link or missing a keystroke.  Therefore, it would be wise, depending on your child's age and maturity level, to set restrictions on online surfing and downloads.    
While you might want to give your children freedom to set up and manage their own email address and social media account, and make use of the internet unsupervised, it is of paramount importance to monitor their online activities. 
Explain to your kids that they need to give you access to their accounts and the reason you need to monitor their devices.  Make crystal clear that it is not about trying to invade their privacy, but rather to help protect them. 
Kim Komando suggests that knowing what your children text, download, search, and watch helps create a means by which you could communicate better with them.   
For example, your children might be grappling with an issue that they do not know how to share with you.  Or sometimes they might naively come across something unsafe online.  If that happens, you can speak with them about how to safely deal with it.  Once they are able to grasp cybersecurity, you can consider spending less time monitoring them.   
Know who their online friends are

 
We, as adults, know that many people online are not exactly who they claim to be, but our children can be alarmingly naive about who they converse with if we do not teach them, from an early age, how to be cyber wise. 
Laura Easterbrook, from Child Protection and Forensic Medical Service, suggests that your children may oppose your friendship with their friends, but it is essential that you establish these friendships to ensure that you are able to monitor their posts. 
If you become suspicious about a particular friend, it is important for you to research them in order to avoid your child falling prey to their deceit.  If your search gives you nothing but you remain doubtful, then putting their details into Nuwber might provide you with more publicly available information in connection with that person. 
Set rules of social media use

 
Social media was designed for communication.  However, the way we use it can either develop or harm us. 
Social media has many advantages.  It accelerates the speed of communication and allows us to reconnect with persons and maintain close links with them.  It is also a means through which even the most introverted among us can make friends, because it allows persons to connect with others who share their interests.  As such, it's a great adventure for children. 
 Despite its advantages, social media also has some serious drawbacks.  And because of this it is essential to set rules of social network use.  If not careful, children can become addicted to social media, which makes them less productive as so much of their time is spent on  various platforms.   
Many use social media to showcase their exorbitant, interesting or magnificent moments. And for children who are highly impressionable and not self-confident, this could cause them to question their value, and may even lead to low self-esteem and depression.   
Also, because social media facilitates one-sided stories, some posts can raise a furor among members, causing them to jump to conclusions without finding out the whole truth about the situation.  On social media, many people misrepresent themselves creating a lot of false expectations.   
 Social media distracts from in-person communication, and in studies of its effects on children, it also causes exposure to cyberbullying, facilitates scamming, and can cause a lot of damage to a person's image.  
NortonLifeLock recommends establishing smart social media habits.  It notes that these are key to development and encourages parents to speak with their kids about how they feel before, during and after using social media, so that they would be in a better position to help them address whatever issues that may present.   
Act in a way that shows your children how to act online.  If you are cautious and respectable while online, it is more likely that your children will do the same.  The same goes for limiting screen time. 
 Fundamentally, you do not want to instill a sense of fear in your children or keep them from experiencing the many advantages of the internet, but rather equip them with the skills and knowledge required to overcome its dangers.  
Bottom Line 
 It takes time and energy to monitor what your kids do online, but it is nonetheless a good idea to continue keeping tabs on who they talk to, where they go, and what they see, read and download. 
 It is also good to discuss the house rules of online citizenship with your kids from time to time to ensure their agreement with it.  The goal is to help keep your children safe online while you also help them develop smart online habits.