5 Ways to Keep Bathroom Remodeling Costs Down
You've thought about it for a long time, and after careful consideration, you've decided the master bathroom needs a total overhaul. But you face a problem: a tight budget.
The good news is that you can remodel your bathroom on a budget. Find out the five ways you can cut costs while remodeling a bathroom.
Create a Plan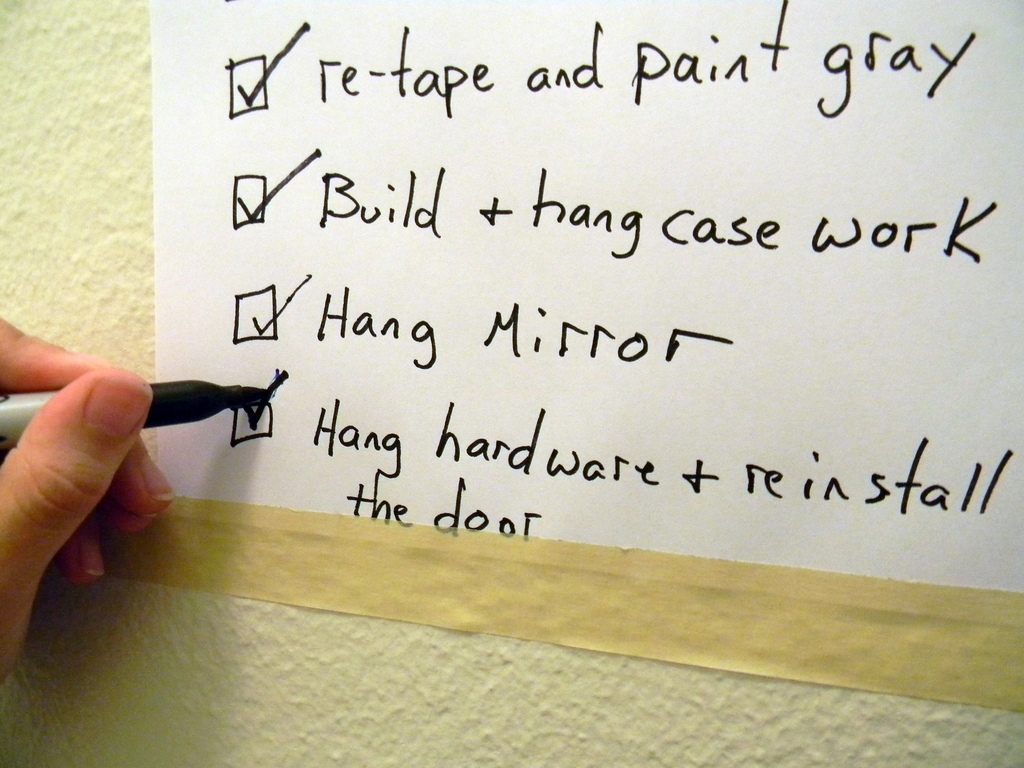 Image via Flickr by Hey Paul Studios
Before you start any work, create a plan. A plan will not only save you money, but it'll also save you time and frustration.
Meet with a professional and let this individual help you design a plan that you can accomplish yourself. Set realistic goals so that you can complete your project on time and adhere to your budget. You don't have to spend so much money on home services professionals. Taking this step can help you avoid expensive errors.
Do Your Own Demolition
Image via Flickr by chaim zvi
Once you've developed a plan, do your own demolition. This phase of remodeling needs to be part of the plan because you want to make sure you have the right tools. Experts suggest tools such as an old claw hammer, pry bar, crowbar, and a sledgehammer. Tear apart the shower tile or pull up the tile on the floor yourself. Just make sure you know what's behind any walls before you start demolishing them.
If you want to move a toilet or a light fixture, and you're not a trained professional, then don't touch the plumbing or electrical systems. A professional plumber can help you with your service needs and make sure that the pipes are sealed to prevent leaks and the toilet is fitted against the wall correctly. An electrician can also make sure your electrical system is wired correctly and is up to code.
One more thing, if you want to make room for additional fixtures, choose a space-saving Saniflo toilet. The compact toilet works efficiently, involves quick installation, and fits anywhere, especially in small bathroom projects.
Peruse the Salvage Yards and Recycling Centers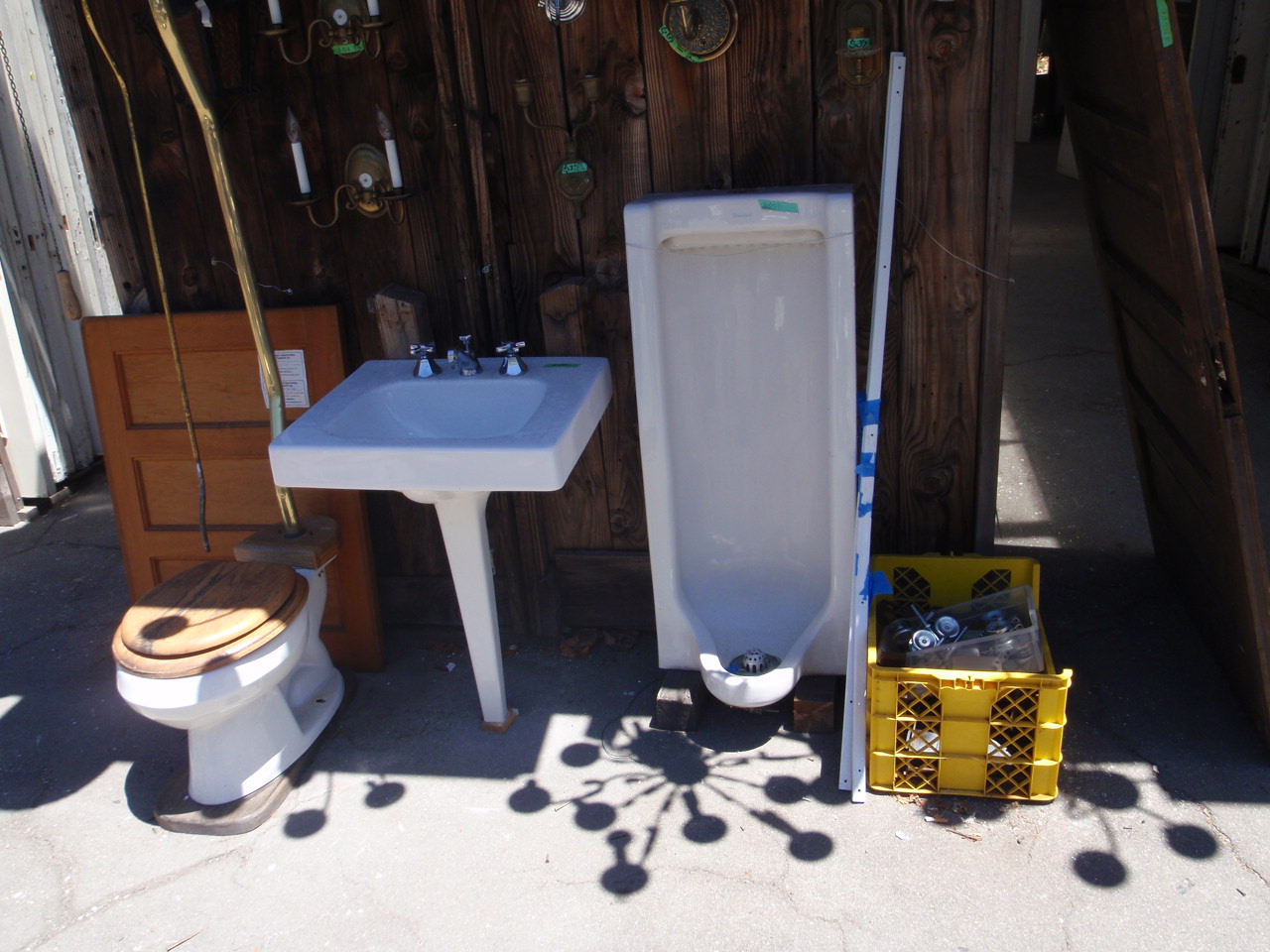 Image via Flickr by tracy the astonishing
You've likely never thought about this idea, but you can use items from a flea market, antique shop, and reseller. Buy a piece of old furniture and create a vanity from it. Many areas have a Habitat for Humanity ReStore or similar organizations that offer inexpensive home items. Find a variety of quality wood pieces to make a vanity, a gently used tub, and light fixtures.
Use Leftover Materials
Call your local granite shops to determine whether you can find leftover granite from larger jobs. Sometimes those shops are willing to sell leftover pieces at discounted rates. Also check for stone materials on eBay and Craigslist. People sometimes buy more materials than they need, and most of the time, they may not be able to return those items. As a result, they're willing to sell those materials at a deep discount.
Think About Open Shelving
Your bathroom is your personal space; consider using open shelves to save money. Add covered baskets and place them on high open shelves so that your private items are out of the way. Other items such as your colorful towels, fancy soaps, and other bathroom decor can sit on the open shelves. You can purchase decorative open bathroom shelves for about $45 to $50.
Follow the steps above to help you make your bathroom remodeling dream a reality.